Rep. Peter King Says Eric Garner's Death Due To Obesity, Not Police Actions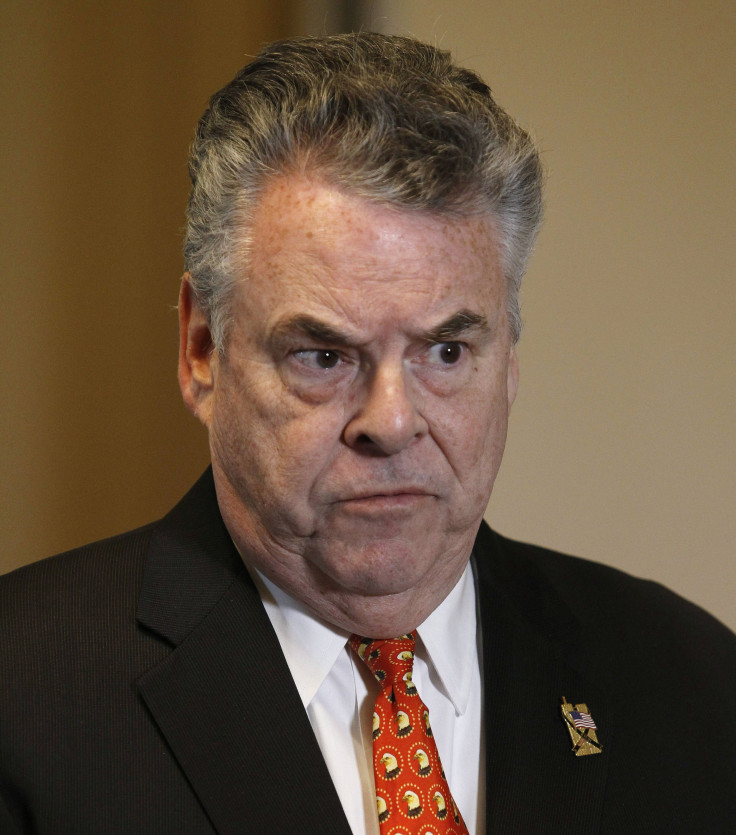 New York Rep. Peter King had some social media users fuming after he defended police actions in the Eric Garner case, implying that Garner was the victim of his obesity rather than a chokehold.
The Republican Representative told CNN's Wolf Blitzer Wednesday evening that Garner's death, though tragic, was most likely the result of his obesity and other health issues, not police force. These sentiments expressed on the same day that a Staten Island Grand Jury chose not to indict New York Police Officer Daniel Pantaleo, 29, in the killing of Garner, an African American father of 5, reasoning that there was not enough evidence to bring charges against Pantaleo.
"If he had not had asthma and a heart condition and was so obese, almost definitely he would not have died for this," King told Blitzer. "The police had no reason to know he was in serious condition."
King's comments came hours after he posted a tweet thanking the grand jury for not indicting Police officer Daniel Pantaleo in Garner's death.
NYPD police attempted to arrest Garner on July 17, accusing him of selling unlicensed cigarettes. The 350-pound man expressed that his actions didn't warrant arrest ,with police forcing him to the ground and officer Pantaleo placing him in a chokehold -- a technique that has long been prohibited for use by the NYPD. A video recorded at the time shows Garner telling police, "I can't breathe" causing the public to lash out at the police over the last few months for failing to acknowledge that Garner was dying. Garner later died at Richmond University Medical Center with the New York Medical Examiner's Office ruling it as a homicide, according to the New York Daily News.
King though also suggested to Blitzer that Garner may have actually been using this claim falsely to resist arrest.
"The fact of the matter is, if you can't breathe, you can't talk," adding that police hear statements like this "all the time" when a person resists arrests.
Some members of the public took to Twitter, voicing their astonishment and anger over King's remarks.
Published by Medicaldaily.com