Researchers Want to Bring Sexy Back (To Potatoes)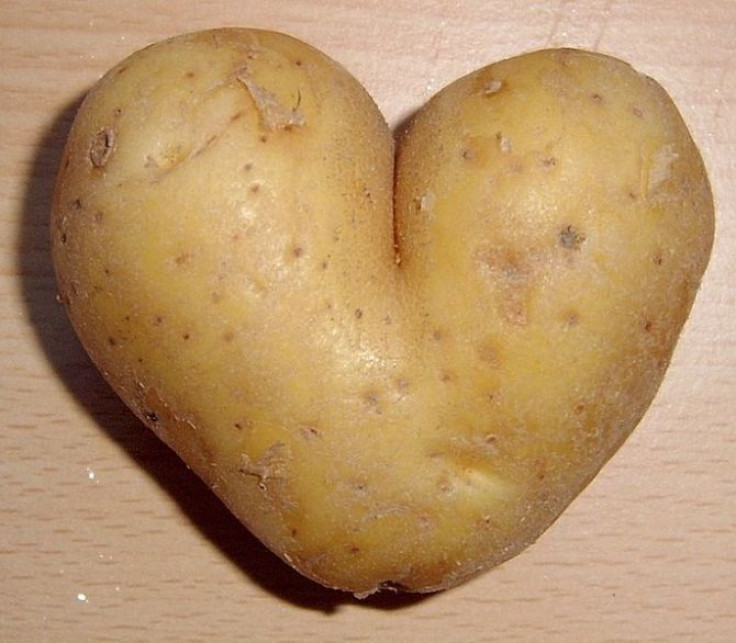 The potato has had a rough time of it recently. Despite its bargain and economy in a sea of rising food prices (you can buy a pound of potatoes for two dollars!), the potato has had a bit of a popularity problem. Diets revile them. Consumers spurn them and, unless they are fried or mashed, potatoes are simply not very popular as a menu item.
What to do?
According to NPR, Chuck Brown is a geneticist for the United States Department of Agriculture's Agricultural Research Service. In the early 1990's, his potato-related aspirations shifted, from making potatoes more impervious to pests, into making them more interesting to the food-buying household. His interest was piqued by an orange-skinned potato, which he peeled revealing more, orange flesh.
He'd seen such a thing in Peru, the potato's native homeland. There, potatoes can grow in a bouquet of shades – red, purple, blue, yellow and, yes, orange too. He figured that orange could be useful because the color is associated with the health benefits of carotenoids, found in carrots. A few years later, Brown stumbled upon another potato with red skin and flesh. The discovery prompted him to visit South America to bring back some colorfully-hued potatoes, with the goal of making potatoes seem healthy and hip.
Meanwhile, Oregon State University's Ron Wrolstad found that unusual colors of potatoes came from valuable pigments called anthocyanins. The pigments provide antioxidants and help the body's immune defenses. While they are found naturally in deeply-hued cranberries and blueberries, Wrolstad imagined that potatoes would be a much better vessel to get the pigment onto people's plates.
Other potato breeders share the same goal of Brown and Wrolstad. In major American cities, red and purple-fleshed potatoes are sold in farmer's markets, and some restaurants have gotten board with the revitalization of the potato. The United States Potato Board challenged the staff at Washington, D.C.'s Ardeo+Bardeo to put together a multiple-course meal consisting completely of potatoes. The result was red and purple potato confit, and potato mousse for dessert, among other courses; at least seven different types of potatoes were used.
Brown hopes that the potato section in your neighborhood supermarket may change, resembling the apples section with varieties of 10 or 15 different kinds of potato. In fact, such a movement is already underway in the United Kingdom, where many markets have at least a half-dozen in stock.
And apparently, in the UK, the potato is finally cool again.
Published by Medicaldaily.com