ReTweet This: Tanning is Unsafe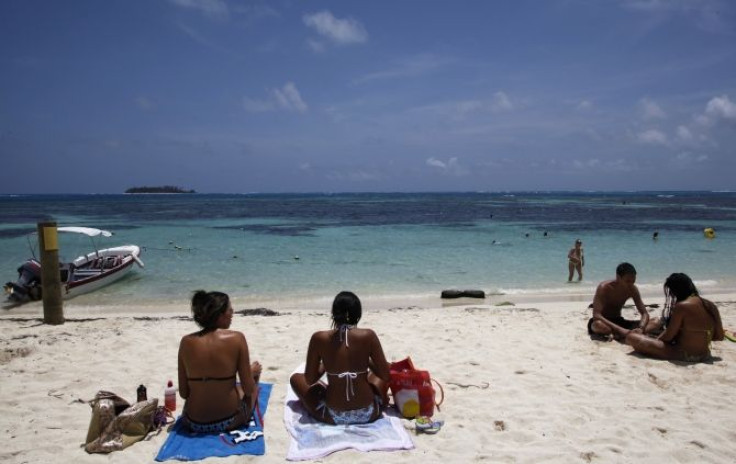 Young adults continue to tan but according to dermatologists, tanning beds, salons and unprotected sun exposure are unsafe. These warnings are falling on deaf ears but doctors are using a new tool to spread the message; social media.
In a survey conducted by the American Academy of Dermatology (AAD) of 1,151 young adults, 45 percent of participants did not worry about proper protection when exposed to the sun. Despite the warm weather or the desire to be tan, sun exposure can cause a bevy of problems, from wrinkles to skin cancer.
The AAD's study painted a problematic picture of young adults uncertain about the risks of sun exposure or tanning habits. Tanning could lead to advanced aging of the skin, causing wrinkles. Around 30 percent of those surveyed were unaware that the sun caused wrinkles.
While wrinkles are a cosmetic problem, tanning can cause some serious health problems. Approximately 24 percent of the young adults surveyed did not know what was safer, a tanning bed or the sun. This confusion among young adults can lead to problems that last much longer than a summer's tan.
According to the AAD, melanoma is the most common type of cancer for people between the ages of 25 and 29 and second-most in people between the ages of 15 and 29.
Young adults increase the risk of developing melanoma by not protecting themselves during long outings in the sun or by using tanning beds. According to the AAD, tanning beds increase the risk of melanoma, in particular for women who are 45 or younger.
Melanoma is the most severe type of skin cancer, although it is not the most common form of skin cancer. While the rates of other cancers, such as breast cancer or lung cancer, have been declining, melanoma rates have been increasing. The rate of incidence for melanoma increased by around 45 percent between 1994 to 2002, close to 3.1 percent each year.
There will be approximately 131,810 new cases of melanoma in 2012. Melanoma accounted for close to 8,790 deaths in 2011.
If you want to look tan but want to avoid the risks of tanning, Amanda Friedrichs, MD, recommends using self-tanners. To get the most out of these self-tanners, Dr. Friedrichs recommends exfoliating before using the product, making sure the skin is dry, apply the tanner to sections of your body and allow time for the self-tanner to dry before getting dressed. Make sure to dilute or use less self-tanner on elbows, ankles and knees since these areas absorb more of the product.
While this may give people the appearance of a tan, Dr. Friedrichs recommends using sunscreen while outdoors, at least SPF 30, and to avoid tanning beds and salons.
In order to get the message out to younger people about the danger of tanning, doctors and dermatologists are turning to social media to help spread the word. The AAD plans on using YouTube to develop skin care videos and using Twitter and Facebook for skin care campaigns.
The survey was published by the American Academy of Dermatology.
Published by Medicaldaily.com