Roche Breast Cancer Drug, Perjeta, Granted Priority Review From FDA: New Treatment Shrinks Tumors In HER2-positive Women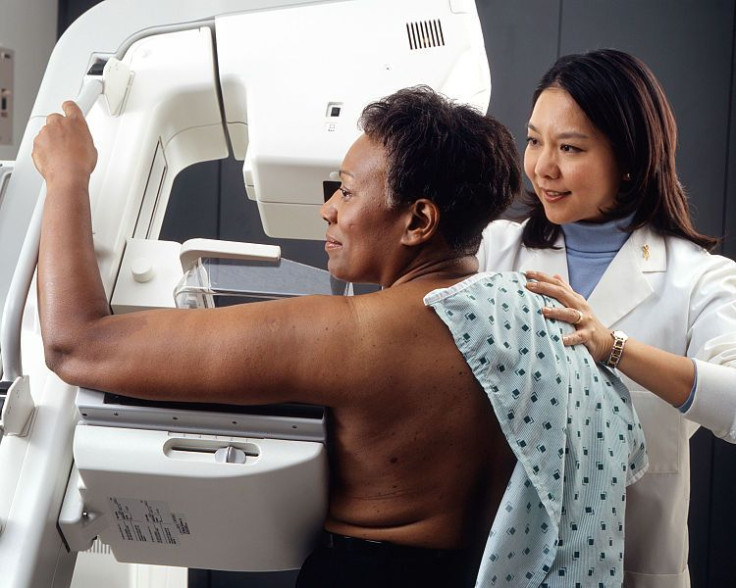 The U.S. Food and Drug Administration (FDA) has granted priority review to a supplemental Biologics License Application submitted by Roche for a new Perjeta (pertuzumab) regimen to be used before surgery by patients with HER2-positive early-stage breast cancer. There are currently no FDA-approved neoadjuvant (pre-surgery) treatments for breast cancer. Roche announced that the FDA will make its decision on approval by Oct. 31.
"The impact of treatment in breast cancer is greatest in the early stage, before the cancer has spread to other parts of the body," Hal Barron, Roche's chief medical officer, stated in a press release. "We look forward to working with the FDA to bring this potential option to people with HER2-positive early-stage breast cancer as soon as possible."
The most common cancer among women worldwide, breast cancer is diagnosed in about 1.4 million new women annually and over 460,000 women die of the disease, according to Cancer Research UK. HER2-positive cancer is a particularly aggressive form of breast cancer.
Review
A biologic product — meaning it was not chemically synthesized but biologically produced — Perjeta was approved by the FDA in 2012 for HER2-positive metastatic breast cancer. The pre-surgery regimen, which combines Perjeta, Herceptin, and docetaxel chemotherapy, is thought to provide a comprehensive blockade of HER signaling pathways. Perjeta, a monocolonal antibody, targets the HER2 receptor, a protein found on the outside of cancer cells in HER2-positive cancers. The mechanisms of action of Perjeta and Herceptin are believed to complement each other, as both bind to the HER2 receptor, but to different places.
'Priority review' is a particular pathway through the FDA's approval process. Since the Prescription Drug User Fee Act (PDUFA) was first enacted in 1992, the FDA has been authorized to collect fees from the companies that produce certain human drug and biological products. At that time, FDA created a two-tiered system of review times. 'Priority review' means FDA intends to take action on an application within six months (compared to 10 months under 'standard review'). Such a designation is assigned by the FDA for medicines that it believes may provide significant improvements in treatment, prevention, or diagnosis of a disease.
Roche noted in its press release that the FDA is believed to have based its decision on results from NEOSPHERE and TRYPHAENA, two Phase II studies of Perjeta in HER2-positive early-stage breast cancer patients, as well as on longer-term safety data from a study of Perjeta in HER2-positive metastatic breast cancer patients. The NEOSPHERE study (Neoadjuvant Study of Pertuzumab and Herceptin in an Early Regimen Evaluation) was a Phase II study conducted internationally. Participants included 417 people with newly diagnosed HER2-positive, locally advanced, inflammatory or early-stage breast cancer. Study data showed that the regimen significantly improved the rate of pathological complete response (pCR) — meaning no tumor tissue was detectable at the time of surgery — by 58 percent, compared to Herceptin and docetaxel alone. The TRYPHAENA study (ToleRabilitY of Pertuzumab, Herceptin, and AnthracyclinEs in NeoAdjuvant breast cancer) was a Phase II study of 225 people with an identical cancer profile to NEOSPHERE participants. Study data showed that the rate of pCR ranged from 57.3 percent to 66.2 percent.
Roche is conducting an ongoing Phase III study to further evaluate Perjeta for use after surgery and will enroll approximately 4,800 people.
Published by Medicaldaily.com