Roche Lung Cancer Drug Shows Promise In Shrinking Tumors, Especially Among Smokers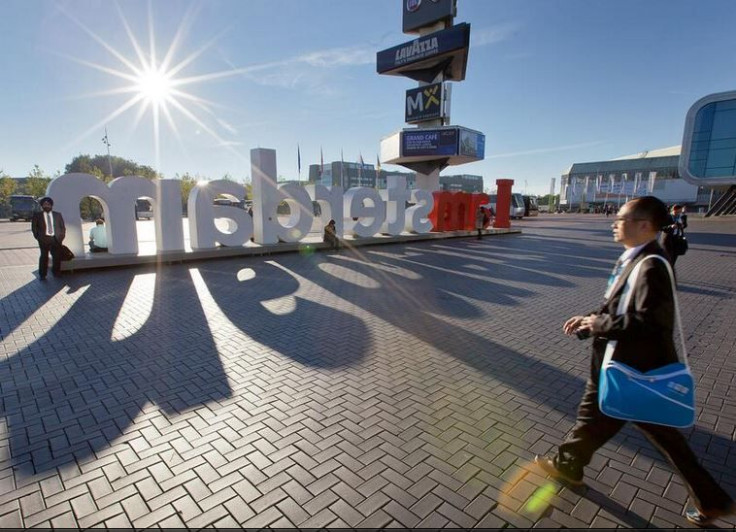 In its presentation at the European Cancer Congress 2013, Roche announced encouraging patient responses in a trial for an experimental lung cancer drug. The Phase I clinical trial involves 85 patients, all former smokers, with locally advanced or metastatic non-small cell lung cancer; all of the patients had previously been treated, with more than half having received at least three prior systemic therapies. The investigational medicine, known as anti-PDL1 antibody MPDL3280A, is designed to make cancer cells more vulnerable by interfering with a protein called PD-L1.
What is PD-L1?
The protein called PD-L1 (Programmed Death-Ligand 1) is expressed in tumors. Scientists believe it plays a key role in allowing cancer to spread because it transmits an inhibitory signal — a stop sign, so to speak — to the immune system and so suppresses it. Scientists engineered MPDL3280A, which is a tumor immunotherapy drug, to target the ligand PD-L1 as a way to allow the immune system to effectively do its job. In general, tumor or cancer immunotherapy works by stimulating the immune system to recognize and attack the malignant cells.
"We hypothesized that smoking was associated with tumors that harbor more genetic mutations and, therefore, the immune systems of these patients might be more likely to respond and attack the tumours once PD-L1 had been blocked," Professor Jean-Charles Soria, director of the Site de Recherche Intégrée sur le Cancer (SIRIC) Socrate project at the Institut Gustave Roussy, France, explained in a press release.
To study MPDL3280A in ongoing international clinical trials, Soria and his colleagues have been enrolling patients with metastatic non-small cell lung cancer (NSCLC) who have failed to respond to chemotherapy. In some cases since Oct. 2012, the patients have been or are being treated with an intravenous infusion of MPDL3280A once every three weeks.
Promising Results
Among the findings presented at ECC 2013, researchers discovered that MPDL3280A is generally well-tolerated, though about 13 percent of patients experienced some significant adverse event, such as fatigue (two percent), shortness of breath (0.7 percent), nausea (0.4 percent), or vomiting (0.4 percent). That said, the treatment often yielded rapid, durable responses. Analyzing the relationship between expression of PD-L1 (the number of cells expressing the protein) and benefit from the treatment, researchers discovered that response rates were most pronounced among those patients with the highest level of PD-L1 expression.
"In this study, 26 percent of smokers responded to treatment, whereas only 10% of never-smokers responded," Soria stated in a press release. "The fact that smokers seemed to respond better is great news for lung cancer patients, because the majority of them are former or current smokers." He noted that, over the past few years, most advances have focused on those who never smoked or were light smokers, while emphasizing that some non-smokers responded to the drug as well.
When considering disease control rate (DCR), the researchers found that patients with high levels of PD-L1 expression achieved a DCR of 69 percent compared to a DCR of 48 percent in the low-PD-L1 expression population. DCR is the sum of com­plete responses, partial responses, and stable disease. For instance, if a patient with growing tumors receives a new medicine that does not destroy the tumors but does stop them from getting larger, then this would be counted as DCR.
Due to the promising results, Roche has continued its Phase I study while beginning larger Phase II/III trials of the drug. "Based on these data, we are moving quickly into late-stage clinical studies that will also include a Roche companion diagnostic to potentially identify those who are more likely to respond to treatment," Hal Barron, M.D., chief medical officer and head of global product development at Roche, stated in a press release. Ranking among the world's largest biotech companies, Roche is headquartered in Basel, Switzerland, and employs over 82,000 people worldwide.
Source: Abstract 3408: Clinical activity, safety and biomarkers of PD-L1 blockade in non-small cell lung cancer (NSCLC): Additional analyses from a clinical study of the engineered antibody MPDL3280A (anti-PDL1). Proffered Papers Session of the European Cancer Congress. 2013.
Published by Medicaldaily.com