Ryan Freel's Family Says Late MLB Player Suffered From Chronic Traumatic Encephalopathy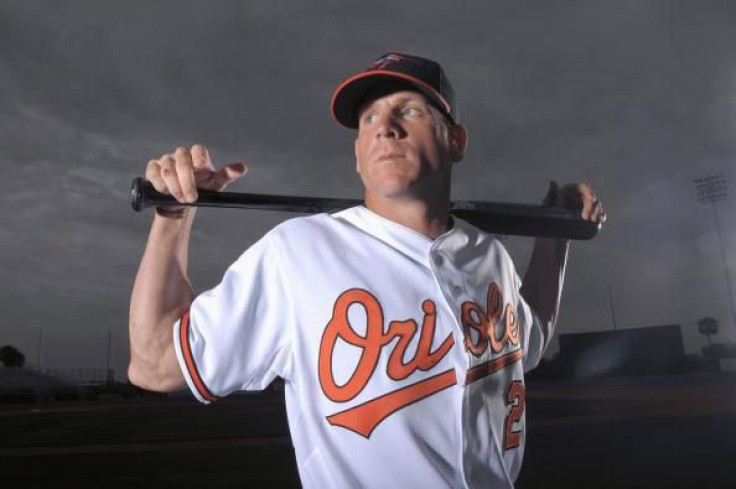 When former MLB player Ryan Freel took his own life last year, his mother, Norma Vargas, and stepfather, Clark Vargas, had trouble understanding what made him arrive at this decision. Last week, the Boston University Center for the Study of Traumatic Encephalopathy and the Sports Legacy Institute issued a report to Freel's bereaved parents and members of the MLB that determined the 36-year-old Florida native was suffering with a neurodegenerative disease known as chronic traumatic encephalopathy (CTE) at the time of his death.
"Oh yes [it's helpful], especially for the girls," Norma Vargas told The Florida Times-Union. "We adults can understand a little better. It's a closure for the girls who loved their dad so much, and they knew how much their dad loved them. It could help them understand why he did what he did. Maybe not now, but one day they will."
After playing for five different teams in professional baseball, Freel decided to call it quits in 2010. Although his major league career was over, Freel began to experience trouble with his cognitive abilities due to upward of 10 concussions he suffered during his playing days. He was soon after diagnosed with attention deficit disorder (ADD) and was reportedly suffering from depression and anxiety. Freel committed suicide on Dec. 22, 2012 after an eight-year career with the MLB.
Following his untimely passing, Freel became the first professional baseball player to have his brain analyzed by the Boston University Center for the Study of Traumatic Encephalopathy and Sports Legacy Institute. According to the Boston-based health care group, CTE is a degenerative disease that usually affects the brain of athletes who sustain too many traumatic brain injuries. Freel has become the first baseball player to be diagnosed with CTE, an incurable disease that tends to show up in athletes who compete in high-contact sports such as hockey, football, and boxing.
"It's a release in that there was a physical reason for what he did. On the other side for me, Ryan fell through the cracks," Clark Vargas told The Times-Union. "He was seen by the heads of Duke, then a whole bunch of other people ... since he came back, Mayo. All those guys couldn't put it together."
Repetitive brain trauma experienced by Freel and other athletes diagnosed with CTE causes degeneration through the buildup of abnormal protein called tau. Freel, who also participated in football when he was younger, began to engage in erratic behavior, consistent with CTE, in the months leading up to his suicide. Freel's family was unsure of how to handle his declining mental state, which included vivid hallucinations.
Chris Nowinski, co-founder and executive director at the Sports Legacy Institute and former professional football player, hopes the group's study will shed a light on the all importance of tracking the amount of concussions a professional athletes suffers. He also hopes further studies on CTE will include baseball players as opposed to just football and hockey players. Findings will be featured in a medical journal next year.
Published by Medicaldaily.com