Salmonella Outbreak Linked To Cantaloupes: FDA Warns Not To Eat, Sell Recalled Fruit Products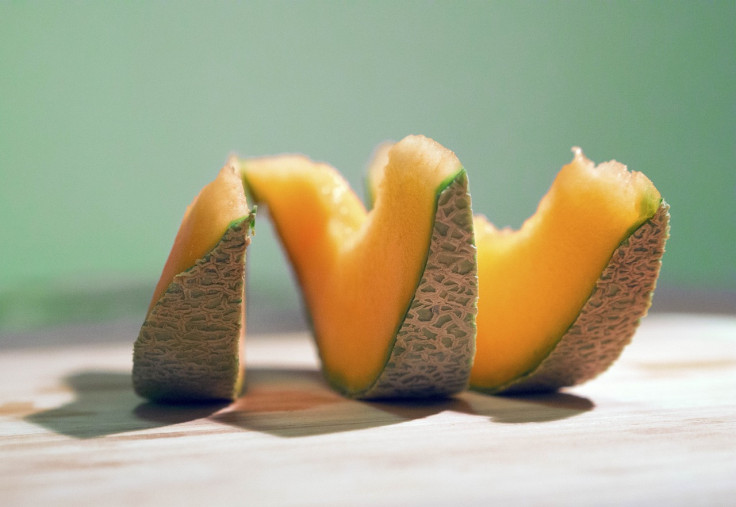 A salmonella outbreak linked to whole and pre-cut cantaloupes has sickened 43 people, leading to 17 hospitalizations across 15 states in the U.S. and Canada. The U.S. Food and Drug Administration recalled the products linked to the outbreak and warned consumers not to eat, sell, or serve them.
Salmonella infection is a bacterial infection that affects the intestinal tract, causing diarrhea, fever and abdominal cramps. The infection spreads through contaminated food or water. Young children, the elderly and people with weakened immune systems are at high risk of severe infections.
Officials investigating the outbreak have identified cantaloupes sold under three brands as tainted. Whole cantaloupes from Mexico under the brand Malichita sold in retail stores between Oct. 16 and 23; pre-cut cantaloupe and fruit products from the Vinyard brand sold in Oklahoma between Oct. 30 and Nov. 10; and cut cantaloupe and pineapple spears in clamshell packaging sold in Aldi stores between Oct. 27 and 31 were recalled.
"The U.S. Food and Drug Administration (FDA) and Centers for Disease Control and Prevention (CDC), in collaboration with Canadian, and U.S. state and local partners, are investigating an outbreak of Salmonella Sundsvall infections. Whole Genome Sequencing analysis shows that clinical isolates from the ill people in Canada are genetically related to the ill people in the United States. Canada has linked illnesses to imported cantaloupes sold under the label 'Malichita.' Therefore, the FDA recommends that consumers, restaurants, and retailers should not eat, sell, or serve recalled cantaloupe," the agency said in a news release.
The CDC data showed that 15 of 29 cases interviewed had exposure to cantaloupe.
Restaurants and retailers are asked to check their freezers if they have any stock of the recalled cantaloupes. Consumers should discard the products if unsure they are part of the recall.
Health officials request people to watch out for symptoms of salmonella infection such as vomiting, bloody diarrhea, diarrhea and a fever higher than 102°F, diarrhea that lasts more than three days, and signs of dehydration, including dizziness, lack of urination and dry mouth and throat.
Symptoms typically appear within 12 to 72 hours after eating contaminated food and usually last four to seven days. Those who develop symptoms are recommended to report them to a healthcare provider and receive care.
Published by Medicaldaily.com