Santorum Says Rivals Not True Conservatives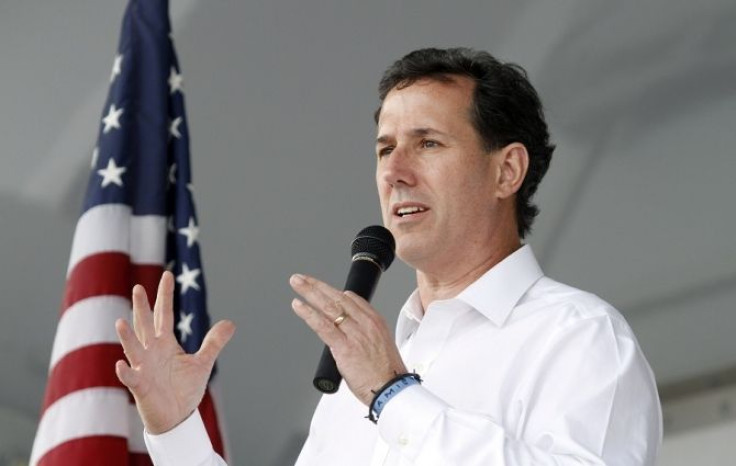 Rick Santorum called himself a 'strong conviction conservative' on Sunday, saying two leading rivals, Mitt Romney and Newt Gingrich had not performed that way during their political careers.
Santorum was in Coral Springs, Fla. ahead of the Jan. 31 primary election. Santorum beat Romney in the Iowa primary earlier this month, the only one of three contests so far in the election season for the Republican nomination where he has been competitive.
"Trust is a big issue in this election," Santorum said. "Look at the record of someone who was governor of Massachusetts and well, didn't necessarily govern all that conservatively," he said or Romney.
He went on to one of his two other opponents.
"You look at someone who was Speaker of the House, and again ... When Newt was Speaker of the House, within 3 years, the conservatives in the House of Representative tried to throw him out ... and in the fourth year they did. Why? Because he wasn't governing as a conservative," Santorum said.
"What we need is a strong conviction conservative," he said. "We don't need someone who sits on the couch with Nancy Pelosi," he said, referring to a video where Gingrich once sat together with Pelosi to urge that action be taken about climate change.
Santorum has previously dismissed the last remaining GOP candidate, Ron Paul, leaving him out of his list of serious contenders for the office.
Published by Medicaldaily.com