Scientists Say Car Emissions Rigging Raises Health Concerns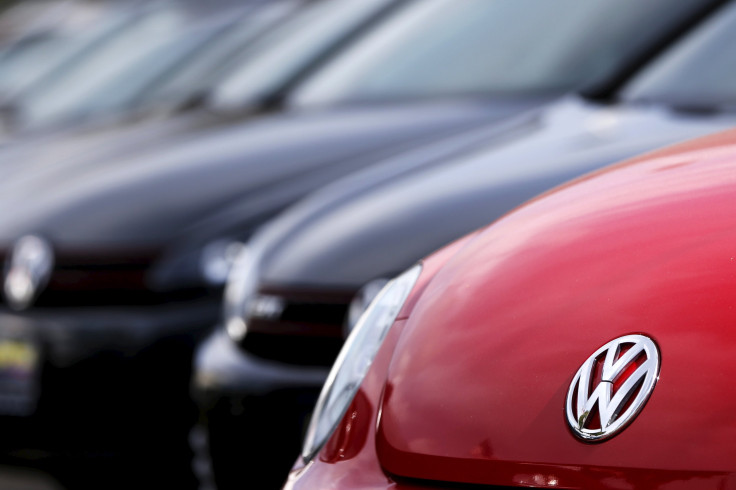 LONDON, (Reuters) - Volkswagen's admission that it rigged car emission tests has prompted environmental and health experts to ask whether such deception could have hampered progress in reducing death and disease from air pollution.
Volkswagen's Chief Executive Martin Winterkorn resigned on Wednesday over the falsification of test data from diesel cars in the United States, the latest twist in a scandal that has rocked the global car industry and raised concerns about what it may mean for the environment and public health.
For now the main focus is on the United States, but VW says 11 million cars worldwide may be affected and experts note that diesel-fueled cars account for just 3 percent of passenger vehicles in America, compared with some 50 percent in Europe.
Volkswagen was not immediately available to comment on Wednesday on the potential health impact of its falsified emissions tests.
Carmakers argue that diesel vehicles account for only a fraction of pollutants in the air, but experts say the health risks are greater because most cars are driven in urban areas where large numbers of people live and breathe.
The World Health Organization (WHO) says air choked with tiny particles, ozone and other pollutants currently kills some 3.7 million people a year -- a toll predicted to double by 2050 if big polluters do not clean up their act.
Some specialists estimate that the bogus Volkswagen test results may mean that between 300,000 and 900,000 tonnes of extra nitrogen oxide (NOx) a year could have been pumped out by VW cars alone, based on average mileage.
However, a spokesman for the European Environment Agency (EEA) said accurate estimates of how much extra NOx the 11 million vehicles would emit annually would depend on how far they drive and in what kind of conditions.
The spokesman said estimates of the direct impact of extra nitrogen oxide on rates of death and disease were difficult to quantify, although he added: "NOx is also a precursor to ozone and particulate matter, which forms in the atmosphere and also affects health."
Alastair Lewis, a professor of atmospheric chemistry at Britain's York University, said: "In key cities, which is where most people live, cars are a very significant source of the pollution people breathe in, so any failure in emissions controls is very significant for health," said
RISKS
Air pollution increases the risk of lung and cardiovascular diseases in the population and has its most severe impacts
on people already suffering with conditions such as heart disease, asthma and other respiratory diseases.
Children, old people and the poor are more susceptible.
In 2012, the WHO's specialist cancer research agency reclassified diesel engine fumes as carcinogenic, saying they can cause lung cancer and belong in the same potentially deadly category as asbestos, arsenic and mustard gas.
The WHO says epidemiological studies show that symptoms of bronchitis in asthmatic children increase with long-term exposure to NOx and nitrogen dioxide (NO2).
Reduced lung function is also linked to NO2 at the concentrations currently measured in cities of Europe and North America, it says.
Environmental scientists said they have observed for some time that "real world driving conditions" do not appear to deliver the scale of emissions reductions shown in the lab.
A study published in the Environmental Science and Technology journal earlier this year found that in London, NOx emissions in total from road transport are almost two times higher than those estimated based on laboratory data - a finding that scientists say may be explained in part by unreliable emissions testing.
James Longhurst, a professor of environmental science and director of the Air Quality Management Resource Centre at the University of Western England (UWE), says concentrations of NOx have not fallen as much as expected in developed countries, despite the introduction of new technology on vehicles.
"If the deliberate bypassing of emission control systems is more widespread than just VW diesel sales in the U.S., then it may help explain what has been observed in measurements of air pollution in cities," he said.
"At this point we don't know the exact size of the problem, but it will, without doubt, have added to the health burden."
Published by Medicaldaily.com