Scissors Left In Surgery Patient's Stomach for 18 Years Were Rusty And Broken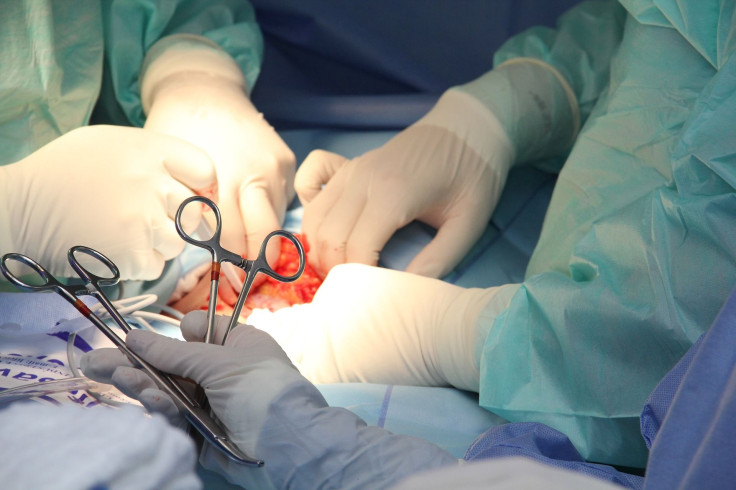 A good surgeon should never leave a tool behind — but these mistakes do happen, as a man in Vietnam recently discovered.
According to media reports, a pair of surgical scissors were left in his abdomen for 18 years before doctors spotted the error and removed them. The BBC said 54-year-old patient Ma Van Nhat went to the hospital after a road accident when an ultrasound showed the 6-inch "sharp instrument lying to the left of his stomach" and next to his colon. The surgical instrument may have been left there after a 1998 operation, also due to a road accident.
Read: Female Doctors Are Better
The Vietnam Express reported that it took specialists there three hours to remove the scissors. "The 15-centimeter pair of scissors had partly broken during their 18 years in the abdomen of Ma Van Nhat, who is expected to return home in about 10 days," that publication said. "The man said he'd enjoyed a healthy life, until he recently began suffering abdominal pains."
The BBC added that the pain did not respond to medication and the scissors' rusty handles had "become stuck to some nearby organs."
While it sounds bizarre, it is not unheard of for a surgeon to mistakenly leave an instrument inside a patient. According to a CBS News report, there are dozens of cases every year involving a surgeon leaving behind equipment like sponges, needles, towels or even fragments of tools. These things left behind in a patient's body puts them at risk for harm, longer hospital stays or even death, and are most likely to occur when doctors are under pressure in an emergency procedure or "when the procedure changed unexpectedly."
"They're most commonly seen on X-rays during routine follow-up visits or if a patient presents in pain or discomfort," CBS notes.
See also:
Most Bizarre Medical Stories of 2016
Published by Medicaldaily.com