Secondhand Smoke Significantly Increases Type 2 Diabetes and Obesity Risk in Nonsmokers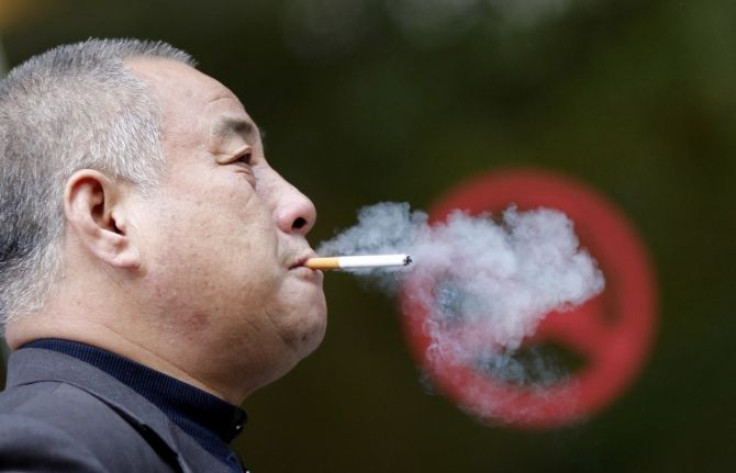 Adults with greater exposure to secondhand smoke have higher rates of obesity and Type 2 diabetes compared to other nonsmokers without environmental exposure to tobacco smoke, according to a new study.
"More effort needs to be made to reduce exposure of individuals to secondhand smoke," study co-author Dr. Theodore Friedman, chairman of the Department of Internal Medicine at Charles R. Drew University, Los Angeles said in a statement.
Researchers presenting their results at The Endocrine Society's 94th Annual Meeting in Houston analyzed exposure to secondhand smoke by measuring levels of cotinine, a metabolite of nicotine serum, in the blood of 6,300 adults who participated from 2001 to 2006 in the National Health and Nutrition Examination Survey.
They controlled for age, sex, race, alcohol consumption and physical activity, and found that those who were categorized as secondhand smokers or those who had cotinine levels that were between 0.05 to 3 nanograms per milliliter in their blood, had higher levels of insulin resistance, a condition that can lead to Type 2 diabetes, compared to participants who had a cotinine level below 0.05 ng/mL.
Secondhand smokers also had higher levels of fasting blood glucose, or blood sugar; and a higher hemoglobin A1c, a measure of blood sugar control over the past three months.
Nonsmokers who had greater exposure to secondhand smoke also had higher rates of Type 2 diabetes that was similar to that of current smokers.
While smokers generally have a lower body mass index compared to nonsmokers, researchers found that secondhand smokers had a greater Body Mass Index (BMI) than nonsmokers who had less exposure to tobacco smoke.
Researchers controlled for BMI, and found that secondhand smokers and smokers still had higher hemoglobin A1c or glycated hemoglobin levels than nonsmokers, indicating that both smokers and secondhand smokers had significantly poorer control of blood glucose levels compared to those exposed to less tobacco smoke.
"This finding shows that the association between secondhand smoke and Type 2 diabetes was not due to obesity," Friedman said. "More studies are needed to show whether secondhand smoke is a cause of diabetes."
The study's results should be considered preliminary until published in a peer-reviewed journal.
Published by Medicaldaily.com