Senegalese Women Undergo Gum Tattooing for Beautiful Smiles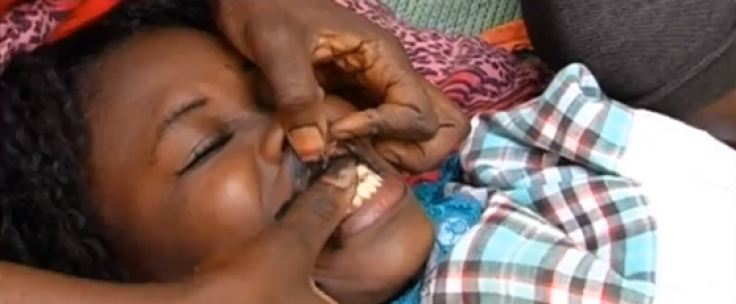 They say beauty is pain - and men and women in just about every culture know the feeling. After all, women have been squeezing their feet into high heels for centuries. Just last year, Medical Daily reported on the "bagel head" trend and face slapping, which is apparently popular in Thailand. Recently, a new beauty technique has surfaced in other part of the world thanks to a clip making the rounds on the Internet - gum tattooing.
Unlike the bagel head phenomenon, gum tattooing is not a trend, necessarily. Women in the country of Senegal have been undergoing the procedure, inherited from the customs of their ancestors, for centuries. The technique, generally only performed on women, is supposed to turn gums black in an effort to make their smiles more beautiful and appealing. According to a woman profiled in the video, the technique is not simply cosmetic either; it also apparently removes bad breath and boosts dental health.
The video follows Marième, a young woman who explains, "I want black gums to obtain a more beautiful smile. It's become an obsession." She consults a woman who performs the procedure for less than a single euro, or less than $1.32. The woman who performs the procedure jabs Marième with needles injecting a black powder containing burnt oil and shea butter.
The tattoo artist explains, "Less and less women are doing this, but some are still interested. Especially young women who are looking for a lover. Listen to me, tattooed gums and a silver tooth: that's what's attractive. A woman should not have red gums. Her gums need to be dark. A nice smile attracts men. A nice smile with white teeth."
Though brave at first, Marième is only able to endure four layers instead of the recommended seven, prompting someone to jeer at her, "Why would you get a gum tattoo if you don't have the courage for it?"
Immediately afterwards, Marième says, "It hurts. I would never recommend this torture for anyone." Later though, she seems to have enjoyed the result. "I don't regret it now because I have beautiful gums," she says proudly.
Regardless, the procedure seems to have been necessary. One YouTube commenter says, "These women are already beautiful."
Published by Medicaldaily.com