Severed Hand Saved By Attaching It To Ankle; Doctors In China Expect Patient To Regain Hand Function [GRAPHIC PHOTOS]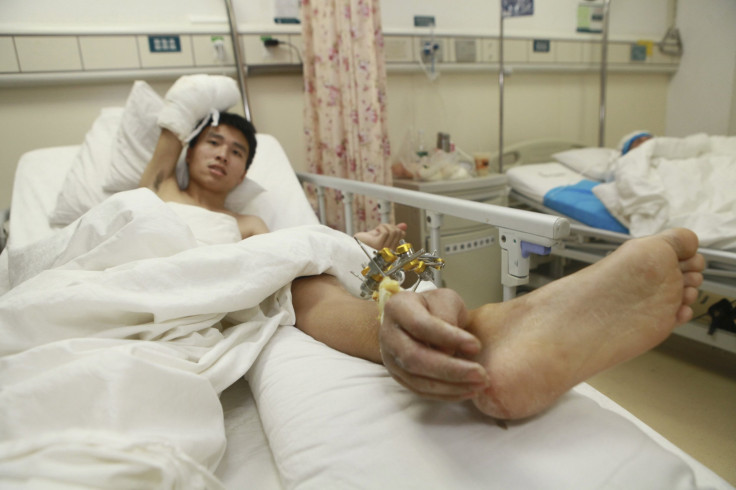 On Nov. 10, Xiao Wei's right hand was severed in an accident at the factory where he works. This month, doctors in China were able to reattach his hand after first attaching it to Wei's ankle for a month to preserve it while they repaired his right arm. "His injury was severe. Besides ripping injuries, his arm was also flattened. We had to clear and treat his injuries before taking on the hand reattachment surgery," his doctor explained, according to the NY Daily News.
Apparently, Wei's hand got caught in a machine at work. "I was just shocked and frozen at the spot, until co-workers unplugged the machine and retrieved my hand and took me to the hospital," he said, according to the Daily Mail. Wei was eventually taken to Changsha Hospital in China's Hunan province where doctors were hopeful that they'd be able to reattach the hand, but they knew they couldn't do it right away due to the severe trauma his right arm had gone through. To ensure the hand would be reattachable, doctors decided to place the hand on his ankle.
A month later, Wei's hand was finally removed from his ankle and reattached to his wrist. Doctors say that Wei will probably have to undergo a few more surgeries, but they're confident that he will regain full use of the previously severed hand.
"I am still young, and I couldn't imagine life without a right hand," Wei said.
View photos of Wei's hand below: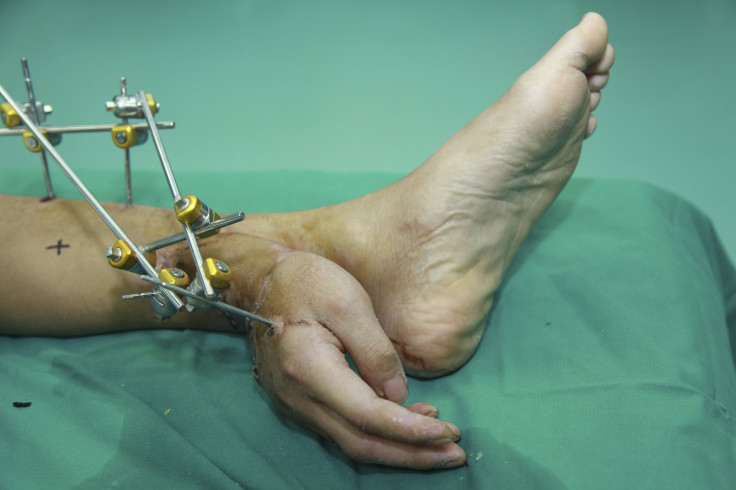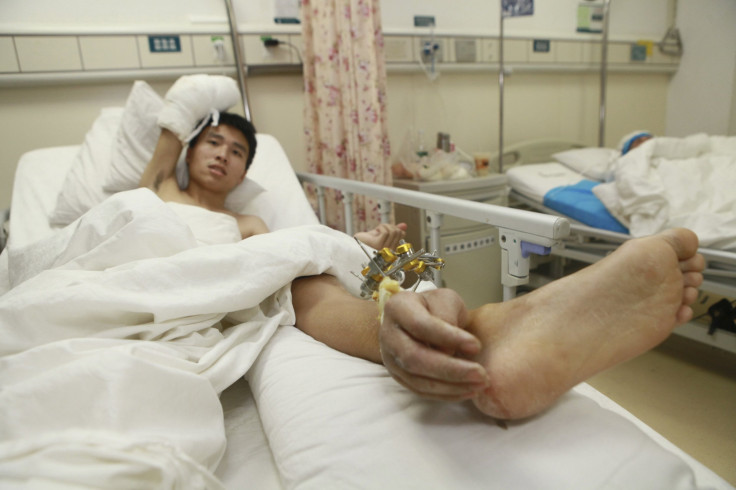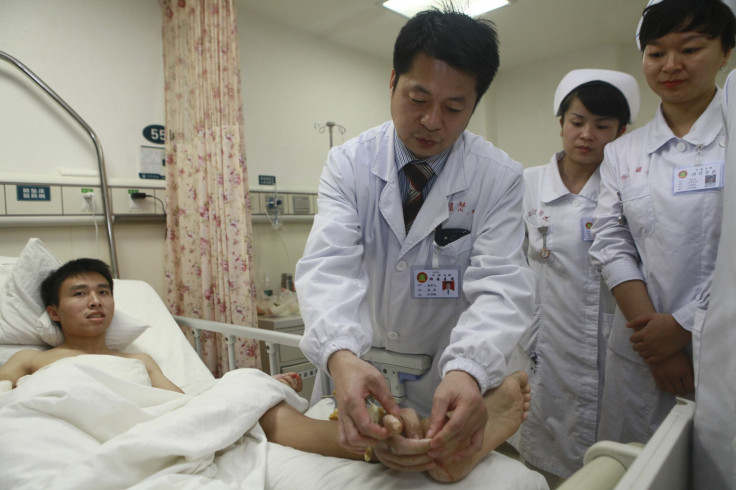 Published by Medicaldaily.com