Should Doctors Help Infertility Patients Who Cross Borders For Care?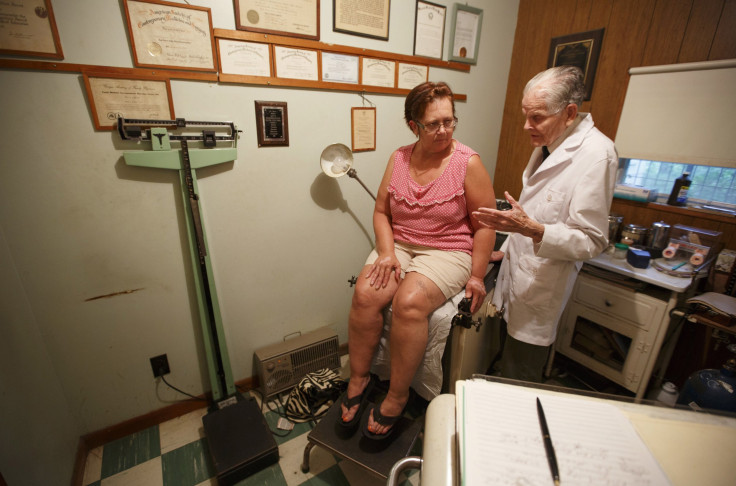 (Reuters Health) - Should doctors offer infertility treatment to patients who cross international borders to get care they can't legally receive in their home country?
Yes, if they want to, some ethicists argue in an essay in the European Journal of Obstetrics and Gynecology and Reproductive Biology.
"Physicians should abide by national laws," lead author Wannes Van Hoof, a bioethicist at Ghent University in Belgium, said by email. As long as they are providing care that is legal where they practice, states shouldn't interfere, Van Hoof added.
More than half of all patients crossing borders for reproductive care do so to evade the law of their home country, Van Hoof and colleagues note. In Europe alone, this may account for roughly 15,000 cycles of fertility treatments provided each year.
Cross-border patients are typically seeking treatments such as sperm or egg donation, pre-implantation genetic screening or reproductive technologies reserved for heterosexual couples in their home country, the authors say.
The ethicists say that ideally, to ensure the best care, patients' regular doctors at home should coordinate with the physicians who provide care abroad – but they also point out that the doctors at home can face stiff penalties for their involvement.
They note, for example, that the French Ministry of Health in 2012 warned local physicians that they risk five years of prison and a fine of 75,000 Euros if they tell patients about the possibility of egg donations abroad, where compensation to donors is higher and more donors are available.
In Germany, before 2011, it was illegal for a doctor to refer a patient abroad for pre-implantation genetic screening. And in Turkey, physicians who help patients cross borders for egg or sperm donation risk up to three years in jail.
Good communication and cooperation between doctors in different countries can help reduce the number of times patients need to travel for care and potentially help them receive higher quality treatments at a lower cost, the authors argue.
Many laws that patients seek to evade by crossing borders for care may have roots in moral beliefs that they and their physicians don't share, the authors note.
The French government, for example, warned physicians about the consequences of assisting with egg donation overseas out of a moral belief that human eggs should not be bought or sold anywhere, the authors point out.
Just because physicians agree to help provide cross-border reproductive care, however, doesn't make this risk-free for patients, cautioned Yuri Hibino, a health researcher at Kanazawa University in Japan.
Care may be complicated by language barriers, and patients might also face challenges getting follow-up care when they return home, Hibino, who wasn't involved in the essay, said by email.
In Japan, some clinics have started suggesting foreign clinics to patients seeking egg donations, Hibino noted. But some maternity hospitals won't deliver egg-donation babies because they don't want to accept the additional risks that might come with older mothers, pregnancies involving multiples, and egg donation abroad.
SOURCE: http://bit.ly/1Md4SXC European Journal of Obstetrics and Gynecology and Reproductive Technology, published online September 2, 2015.
Published by Medicaldaily.com