Single Motherhood Rises in 2011, US Census Says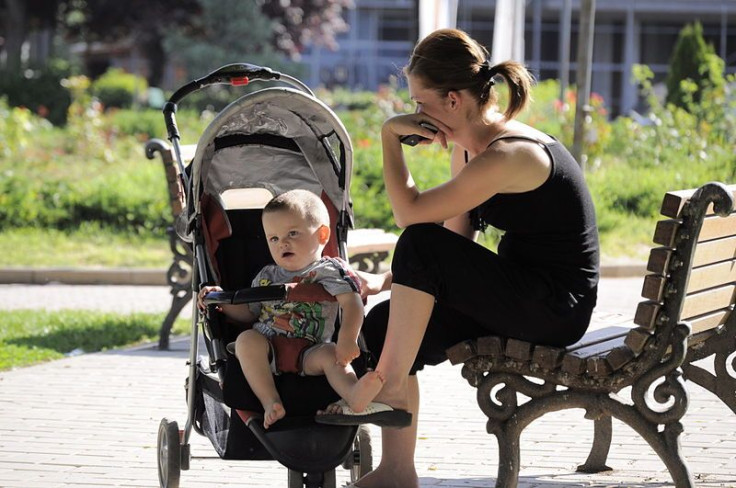 More than three out of five young unwed mothers gave birth in the United States in 2011 reports the U.S. Census. The number of nonmartial births rose from 31 percent to 36 percent from 2005 to 2011. The Cencus also uncovered a correlation between income, education, and race.
Children from unwed mothers are most likely to be born into poverty and have developmental delays because the parents have less education and generate a lower income. The American Community Survey (ACS) affirms that 69 percent of households with single mothers had an income of less than $10,000 compared to the nine percent who were earning more than $200,000.
However, having a full-time job can make all the difference: Although single-mother families are five times as likely to be poor than married-couple families, being a single mom with a full-time, year-round job can drop the poverty rate from 40.7 percent to 14 percent according to the U.S. Census Annual Social and Economic Supplement. The rate can drop to as low as four percent when there are two or more full-time, year-round workers in the household.
The primary age group of the recent survey are new mothers in their early 20s. Close to 60 percent of unwed mothers attained less than a high school education compared to the 8.8 percent who pursued a bachelor's degree or further says ACS.
The racial breakdown of the report illustrated that nonmartial births in Black or African-Americans had the highest percent with 67.8 percent, followed by 43 percent for Hispanics, 26 percent for non-Hispanic Whites, and 11.3 percent for Asians.
A national effort to reduce the number of out-of-wedlock births was seen in the Personal Responsibility and Work Opportunity Reconciliation Act of 1996 (PROWA) where annual bonuses were awarded to states that lowered the percentage of births from unwed women. Based purely on raw data, it seems the nation-wide initiative did not work; unwed mother birth rate has soared since the late 1990s.
Now with teen pregnancy on the rise, women aged 15 to 19 accounted for 86.1 percent of births. States like New York are taking matters into their own hands to halt these rising numbers. New York's Human Resources Administration has launched a new Teen Pregnancy Prevention campaign to show the substantial amount of income it would take to care for a child born to a teen. The campaign includes hard-hitting facts about the cost and time parenting and the negative consequences it can have on the child. With ads like "I'm twice as likely not to graduate high school because you had me as a teen" the American youth is getting a reality check.
Highly-populated states New York and California have an overall unwed birth percentage of 34.8 percent and 33.9 percent, respectively. The top three states with the highest percentage of single motherhood are Mississippi, Louisiana and New Mexico peaking at an overall 50 percent reports ACS.
Young unwed mothers must take into consideration the consequences that their actions will have on their newborns. Policymakers will have to review and amend their laws to provide education on the risks of nonmartial pregnancy to decrease this ever-growing statistic.
Published by Medicaldaily.com