Sleep Deprivation Among Teens: Adolescents Aren't Getting Their Recommended 7 To 9 Hours Of Sleep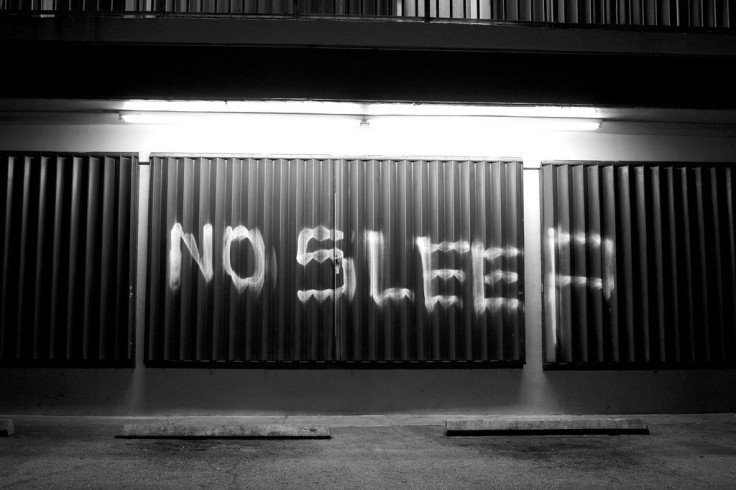 Sleep is important at any age, but particularly during our teenage years, which can be a pivotal time for both mind and body development. A recent study conducted at Columbia University's Mailman School of Public Health has found that adolescents and young adults, particularly female students, racial/ethnic minorities, and those from a lower socioeconomic background, are continually reporting that they get less than seven hours of sleep per night.
"This finding implies that minority and low socioeconomic status adolescents are less accurately judging the adequacy of the sleep they are getting," Dr. Katherine W. Keyes, assistant professor of Epidemiology at the Mailman School of Public Health, said in a statement.
Keyes and her colleagues used a nationally representative survey that included 8th, 10th, and 12th graders. Over 270,000 adolescents were asked how often they got seven or more hours of sleep between 1991 and 2012. Seven hours of sleep per night is two hours less than the National Sleep Foundation's recommendation of nine hours.
Over the course of two decades, 15-year-olds reported the largest decline in the percentage of teens who get seven hours of sleep per night. Researchers were particularly concerned with this finding, since this age group represents an important time in human development. The percentage of 15-year-olds getting seven or more hours of sleep decreased from 72 percent in 1991 to 63 percent in 2012.
"Although the underlying reasons for the decreases in hours of sleep are unknown, there has been speculation that increased Internet and social media use and pressures due to the heightened competitiveness of the college admissions process are adding to the problem," Keyes explained.
The largest declines in all adolescents getting seven-plus hours of sleep occurred between 1991 and 1995 and 1996 and 2000. Adolescents in racial/ethnic minorities and those from a lower socioeconomic background were less likely to report getting seven or more hours of sleep. However, they were also more likely to report that they did an adequate amount of sleep. This highlights a growing concern that adolescents and young adults have a skewed perception of adequate sleep.
"Declines in self-reported adolescent sleep across the last 20 years are concerning and suggest that there is potentially a significant public health concern that warrants health education and literacy approaches," Keyes added.
A similar study published in the journal Learning, Media, and Technology actually tied irritability among adolescents and teenage angst to what's become known as the "Great Sleep Recession." Findings from this study identify common symptoms associated with sleep deprivation among teenagers, including crankiness, chronic fatigue, and lack of motivation. Both studies add to growing research suggesting that schools should start classes later so students can get more hours of sleep.
Source: Schulenberg J, Hamilton A, Maslowsky J, Keyes K. The Great Sleep Recession: Changes in Sleep Duration Among U.S. Adolescents, 1991-2012. Pediatrics. 2015.
Published by Medicaldaily.com