Smartphone Apps, Watches Benefit Kids With ADHD By Reminding Them About Tasks And Appointments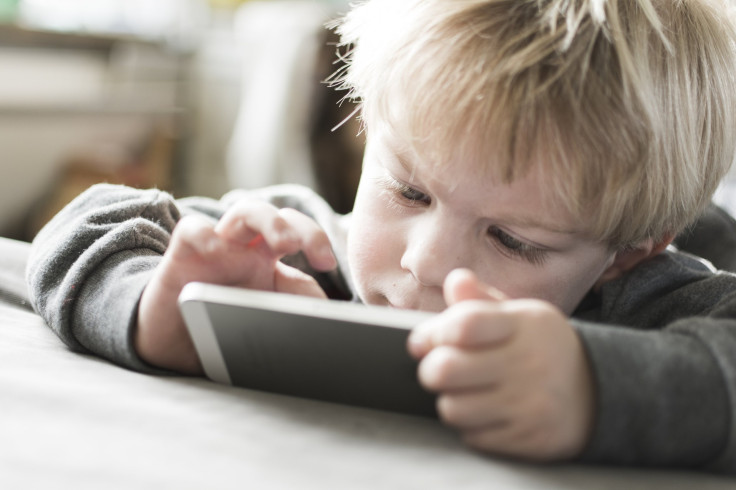 Smartphones, digital calendars, and apps aren't just helpful for the ordinary person trying to maintain a work and personal life schedule. Researchers believe that in addition to helping old and working-age people, smartphone apps can aid children and young people with attention-deficit hyperactivity disorder (ADHD).
For the past year, researchers from SINTEF in Norway tried out these different technologies among four kids with ADHD. They hoped it could help the children keep appointments, complete tasks, and remember little things in their daily lives whereas they'd normally struggle to do so. A combination of images, sounds, or words would appear on the screens of smart watches, smartphones, or tablets.
"Our experience is that it takes time to set the systems up and that using them can sometimes be difficult," Øystein Dale, an author of the study, said in the press release. "But we can also claim that these are aids that can be of benefit to these groups."
One participant, a 14-year-old girl named Lisa, has struggled with waking up in the morning and getting started with her day, then organizing her daily activities. Lisa began using a "wake-up light" on an iPhone app during her last few weeks of school, which would simulate sunlight and play gentle music to wake her up in the mornings. It eased her into her day well, and improved her morning routine. In addition to the wake-up light, Lisa also used a calendar shared with her mother on a smart watch and her iPhone, which allowed her to check things off a list throughout the day. Her mother was notified whenever she completed an activity.
"This was better suited to Lisa's and her mother's needs," Lisbet Grut, another author of the study, said in the press release. "Mother entered the things that had to be done, and Lisa checked them off on the phone when she had finished them."
There are a few downsides to this "technology treatment." For example, having to juggle a watch, iPhone, and tablet might contribute more to kids feeling overwhelmed and scattered than anything else. And imagine how hard it is for non-ADHD children to put down their iPhones; these gadgets might also be a source of distraction more so than focus and calm. But perhaps that's where more research is needed; four participants in the study isn't enough to fully grasp the effects of these technologies. If researchers find a way to tweak the process, it could greatly improve quality of life for children with ADHD.
Past research has hinted at exercise in helping relieve ADHD symptoms, as well as talk therapy/cognitive-behavioral therapy. But perhaps the simple things — like little reminders and checking off to-do lists — are where the real benefits lie.
"We believe that our knowledge about how technology can be applied may enable children to function better in their day-to-day lives, both at school and in other social situations," Dale said in the press release. "This will contribute towards enhancing their quality of life, and that of their families… The positive aspect here is that these days children probably own and use tablets and similar technologies all the time, and are curious and eager to try new ones out."
Source: Dale O, Grut L, et al. SINTEF. 2015.
Published by Medicaldaily.com