FDA's 'The Real Cost' Anti-Tobacco Campaign Now Targeting Smokeless Tobacco, Rural Teens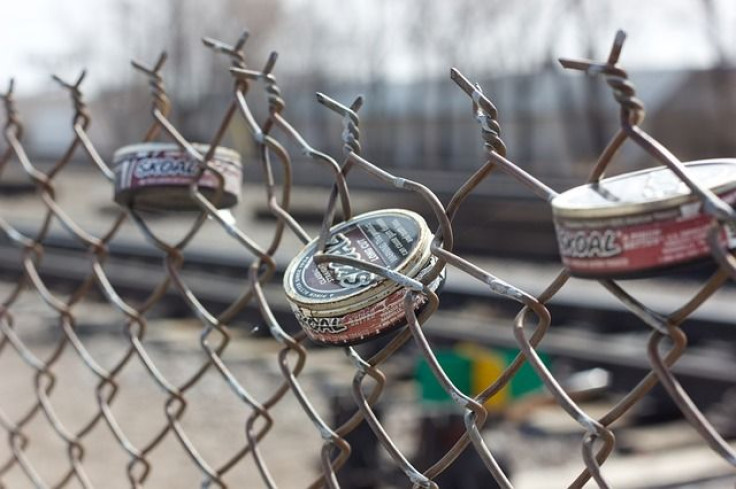 The Food and Drug Administration (FDA) has teamed up with Minor League Baseball to help take a hard swing against smokeless tobacco.
This Tuesday, the FDA announced the next phase of its tobacco prevention campaign, "The Real Cost." They will launch a series of advertisements across 35 markets and 25 Minor League Baseball stadiums that directly take aim at the varieties of tobacco that require no lighter to operate — snuff, chew, and dip, to list a few. The ads, an example of which can be seen below, will be geared specifically towards the products' youngest consumers, namely rural white teenage boys.
"Not only is the target audience using smokeless tobacco at a high rate, but many do not fully understand the negative health consequences of their actions," said Dr. Mitch Zeller, director of the FDA's Center for Tobacco Products, in a statement. "In communities where smokeless tobacco use is part of the culture, reaching at-risk teens with compelling messaging is critical to help change their understanding of the risks and harms associated with smokeless tobacco use."
Citing research from the Substance Abuse and Mental Health Services Administration, the agency claims that there are 1,000 new teenage male users of smokeless tobacco every day, a figure not too far behind the number of new smokers in the same age and gender bracket. This interest tends to be twice as concentrated in rural areas compared to metropolitan areas, the agency added. The FDA estimates that over 600,000 rural teenage boys are either currently experimenting with or at risk of trying smokeless tobacco, a phenomenon oftentimes encouraged by tobacco companies. Early drug use is particularly worrisome since it's more likely to spiral out of control and makes it especially hard quit later on.
Owing to smokeless tobacco's once longstanding popularity among baseball players, the campaign will coordinate with the teams and their players to promote its tobacco-free message directly to fans. That effort will include in-stadium events, print and TV ads inside ballparks, and even a few meet-and-greets with supportive players.
Big brother Major League Baseball has undergone its own attitude change towards smokeless tobacco. Though its union struck down in 2011 a wholesale ban on these during games, individual cities and states have continued to pass their own stadium bans with little resistance. Most recently, ESPN reported, the cities of Chicago and New York passed such a ban, and it's likely that one-third or more of the major league's 30 stadiums will be smokeless-free by next season.
While not nearly as dangerous as cigarettes, smokeless tobacco is a strong risk factor for various cancers of the mouth, throat, and pancreas, according to the American Cancer Society. It's also associated with heart disease and stroke, and can cause stillbirth and premature delivery in pregnant women. Other research has shown that smokeless tobacco use is on the rise among high school athletes.
Published by Medicaldaily.com