Smokeless Tobacco Users Exposed To More Nicotine, Cancer-Causing Chemical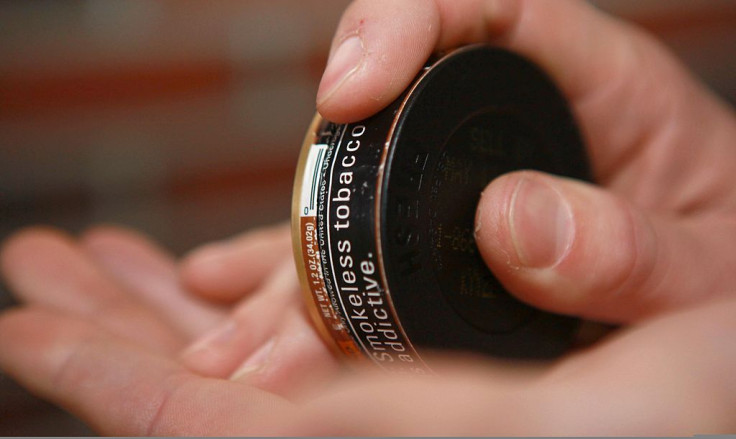 Compared to cigarette smokers, users of smokeless tobacco are exposed to equal or higher levels of nicotine and NNK, a cancer-causing chemical in tobacco products, according to a study from the U.S. government.
More research is needed on the toxic components of smokeless tobacco products and the health of people who use them, write the researchers from the Food and Drug Administration (FDA) and the Centers for Disease Control and Prevention.
"It's not uncommon for people to use smokeless tobacco as an alternative to cigarettes in an attempt to wean themselves off smoking," said Dr. Frank Leone, who is director of the University of Pennsylvania's Comprehensive Smoking Treatment Program in Philadelphia. "There are much safer ways to substitute sources of nicotine."
Patches, gum and inhalers are all types of alternative nicotine sources, said Leone, who wasn't involved with the new study.
"There really is no safe form of tobacco," he told Reuters Health. "Even types of tobacco that may be theoretically safer because of their mode of delivery really depend on user specific details," such as how much and how long people use tobacco products.
Smokeless tobacco - which includes chewing tobacco, snuff, dip, snus and dissolvable tobacco - was used by about 7 percent of U.S. adult males between 2012 and 2013, the researchers write in Cancer Epidemiology, Biomarkers and Prevention.
While it had been suggested that users of smokeless tobacco are exposed to high levels of nicotine and cancer-causing agents, there were few studies looking at those levels in people across the U.S., they write.
For the new study, the researchers analyzed information from 23,684 participants in national health surveys between 1999 and 2012. Using data from blood and urine samples, they looked for markers used to measure the addictive stimulant nicotine and cancer-causing NNK.
They found the level of cotinine, which is a marker for nicotine exposure, was 0.043 nanograms/milliliter (ng/ml) in nonsmokers, compared to about 180 ng/ml among smokelesstobacco users, about 131 ng/ml among cigarette users and about 184 ng/ml among people who used both smokeless tobacco and cigarettes.
Levels of NNAL, which is a marker for NNK exposure, were about 0.98 micrograms per liter (ug/L) in nonsmokers, compared to 583 ug/L among smokeless tobacco users, about 218 ug/L among cigarette users and about 430 ug/L among people using both smokeless tobacco and cigarettes.
"The causes of these differences in exposure between cigarette and smokeless tobacco users are not entirely understood," write the researchers.
The lead author, Brian Rostron, was not available for interviews, the FDA said.
Gideon St. Helen of the University of California, San Francisco's Division of Clinical Pharmacology told Reuters Health that the new findings don't mean smokeless tobacco is necessarily more harmful than cigarettes.
"With tobacco smoke, there area lot of chemicals produced during combustion," said St. Helen, who wasn't involved with the new research.
He added that there are also variations in the NNK levels within different smokeless tobaccoproducts.
Recently, the FDA approved the sale of eight new smokeless tobacco products, which are thought to be a less-toxic option for tobacco users (see Reuters story of Nov. 10, 2015 here: http://reut.rs/1I1X4fw).
Dorothy Hatsukami, who studies tobacco at the University of Minnesota in Minneapolis, said research like this is important to educate consumers, evaluate the health of the nation and determine public policy.
For example, she told Reuters Health, tobacco products can be regulated by the FDA depending on their ingredients.
"It would seem to me this evidence supports why that would be appropriate," said Hatsukami, who wasn't involved with the new study.
SOURCE: http://bit.ly/1MHbiyQ Cancer Epidemiology, Biomarkers and Prevention, online November 18, 2015.
Published by Medicaldaily.com