Snore-Stopping 'Superbed': $8,000 Sleep Number Mattress Readjusts Body And Opens Airways To Prevent Snoring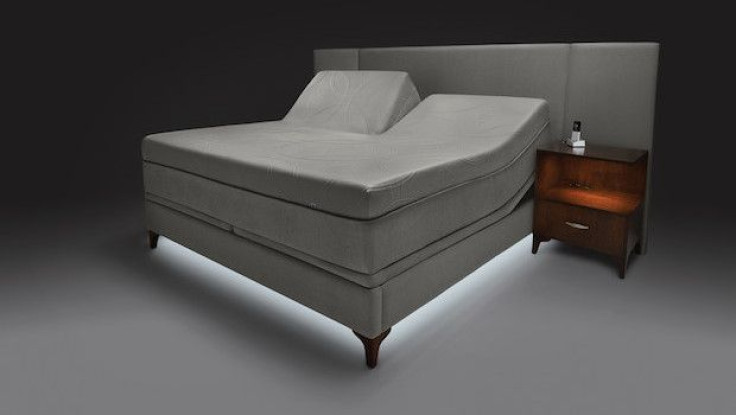 From bracelets that limit UV exposure to toothbrushes that use the internet to keep our teeth clean, this week's Consumer Electronics Show in Las Vegas has seen its fair share of other worldly gadgets. Sleep Number's $8,000 x12 "superbed" is using modern technology to end our restless nights and put a stop to snoring altogether.
Touted as "probably the best bed in the world," the x12 offers its user maximum comfort with feedback and tips to help optimize their sleep time. Two separate mattresses are fitted with Sleep Number's SleepIQ technology, which is sensitive to each person's movement throughout the night, BBC News reported. In the morning, users can check the x12's tablet app for a full report from their night's sleep including if their partner's restlessness also kept them up.
The "superbed" even allows each user to adjust the firmness of their side without affecting their partner's side of the bed. Also helping to soothe nighttime tension between partners, a person with a history of snoring can turn to a setting that gently moves them up and down to clear airways and soothe their breathing. It even reacts to the user's voice so monitoring your sleep doesn't necessarily mean getting out of bed.
Although trouble sleeping doesn't get the attention that most health concerns do these days, getting a full night's rest can have a dramatic effect on our overall condition. According to the Centers for Disease Control and Prevention, children between the ages of five and 10 should take in between 10 and 11 hours each night, teenagers between the age of 10 and 17 require 8.5 to 9.5 hours of sleep daily, and adults need between seven and nine hours of sleep each night to be considered a healthy amount.
Snoring is generally considered a hoarse or raspy sound that results from a partially obstructed breathing pattern. Around 90 million adults in the United States snore at some time, while 37 million do so habitually. One-third of people whose snoring becomes audible suffer from obstructive sleep apnea. If snoring persists, a person can become susceptible to other health complications such as cardiovascular disease and daytime dysfunction.
Published by Medicaldaily.com