People Who Drink At Local Bars Enjoy Better Health And Wellbeing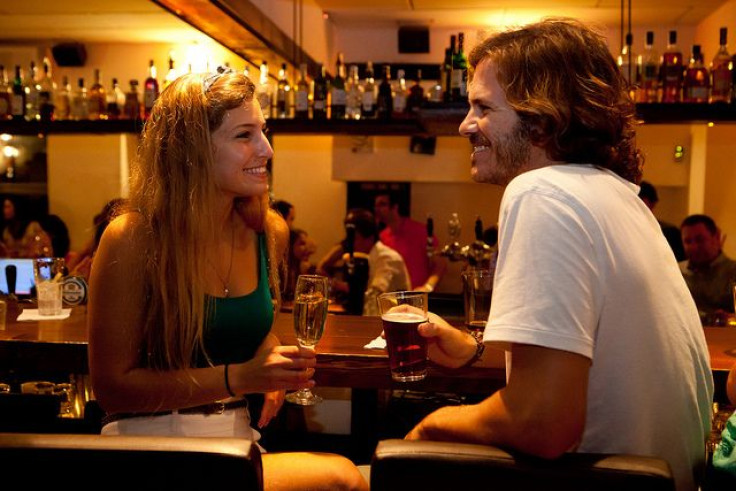 It seems the creators of the '80s TV sitcom Cheers were on to something when they chose the theme song, "Where Everybody Knows Your Name" for the show. According to a recent study, being a regular at your local bar can improve health and wellbeing by improving social skills, increasing your circle of friends, and contributing to overall life satisfaction.
"Friendship and community are probably the two most important factors influencing our health and wellbeing. Making and maintaining friendships, however, is something that has to be done face-to-face; the digital world is simply no substitute," said Professor Robin Dunbar, an anthropologist and evolutionary psychologist, and a specialist in primate behavior at Oxford University, in the press release.
Bars are seen as a social venue, and function as a social center for a local community — a place to meet friends and form networks, while fostering community spirit. Therefore, it's no surprise Dunbar and his colleagues chose bars to observe how they impact an individual's personal and collective wellbeing. In their report, for the beer advocacy group Campaign for Real Ale (CAMRA), the researchers collected data from a series of three studies.
First, YouGov, on behalf of CAMRA, was commissioned to run an online national survey, where over 2000 adults were asked questions about their use of bars and their overall sense of health and wellbeing. The survey asked how often the participant visited a bar, where they tended to drink and socialize, and whether they had a "local" bar, and how they defined this. The purpose of this survey was to determine why people visit their local bar, how life satisfaction is related to bar use, and how this varies across the UK.
In the second study, researchers collected a series of samples in seven bars in and around Oxford to determine the size and dynamics of group conversations. They used the Animal Behavior Pro app on iPhones and iPads to record the conversational behavior of 65 focal individuals for 20 minutes each. Researchers logged who the "focal individual" was speaking or listening to, as well as whether anyone arrived or left the individual's social group. Here, the researchers sought to observe whether there were any differences in the patterns of conversation between small community pubs and large pubs and bars.
Lastly, the researchers visited six pubs and bars in the Oxfordshire area between 8 p.m. and 11 p.m. on weeknights, and 3 p.m. and 6 p.m. on a Saturday afternoon, over several days. Pub-goers were invited to take part in a 10-minute survey/experiment on iPads. Upon competition of the survey, they were given a breathalyzer test to confirm their level of inebriation. The survey asked them to rate the trustworthiness, approachability and attractiveness of the faces in photos. They were later observed for social cognition (how well they can identify emotions on someone else's face), and their drinking habits.
The findings for all three studies highlighted the advantages of social drinking in venues like local bars. People who had a local bar tended to rate themselves as feeling significantly happier than those who do not, were more likely to have higher life satisfaction, and felt that other people are significantly more trustworthy. Researchers noted patrons drank less than when they were on their own, or in large city center pubs and bars, known as the group moderation effect.
The report emphasizes how essential face-to-face meetings are in maintaining friendships. Bars play an integral role in facilitating close bonds by providing a venue where people can meet and build up their friendships.
"Given the increasing tendency for our social life to be online rather than face-to-face, having relaxed accessible venues where people can meet old friends and make new ones becomes ever more necessary," said Dunbar.
The effect of bars on a person's wellbeing has long been documented in the scientific community. A similar 2013 study investigated the effects that friendship has on men's health by observing how often men saw their friends, and the size of their social circle during meet-ups in a one-week span. The findings revealed when men met up with the guys in person twice a week to "do stuff," like playing sports or drinking beers, they had an improvement in physical condition and wellbeing.
Face-to-face meetups are essential in a time where people are more contingent on technology for social interactions. A sense of community, like a local bar, can help people foster closer relationships with others, and even help monitor drinking habits. Perhaps there is some solace in going somewhere where everybody knows your name.
Source: Dunbar R, Launay J, Pearce E et al. Friends on Tap: The Role of Pubs at The Heart of the Community. CAMRA Report. 2016.
Published by Medicaldaily.com