Men's Health Maintained By Seeing Friends Twice A Week; Does Your Social Circle Determine Your Wellbeing?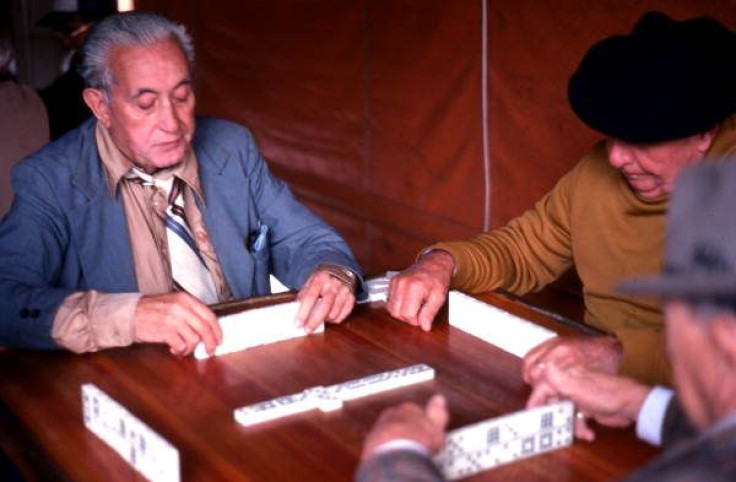 Men have now found the perfect excuse to go out with the guys twice a week: it improves their physical condition and well-being, according to a study.
According to the Mayo Clinic, good friends are tied to better overall health because they increase an individual's sense of belonging and purpose, boost happiness, reduce stress, and improve self-worth. Friends also can help people change or steer away from unhealthy lifestyle habits, such as excessive drinking.
The new Guinness-sponsored study investigated the effects that friendship has on men's health by observing how often men saw their friends and the size of their social circle during meet-ups in a one-week span.
Two out of five men claimed that they could meet their friends only once a week, and one-third found it difficult to catch up frequently, according to the University Herald. The men in the study reportedly spent one-fifth of their day socially interacting with people from their network of approximately 150 acquaintances primarily through social media, text, and phone conversations. The researchers found that such social interactions do not offer the same benefits as meeting up in person with the guys.
"When guys get together physically and more frequently with their mates, their friendships become stronger, better and a richer life results," said Stephen O'Kelly, a spokesperson from Guinness, the University Herald reports.
Men were most likely to experience the real benefits of friendship if they met up with the guys in person twice a week to "do stuff." Lead psychologist Robin Dunbar of Oxford University believes activities such as playing sports or even just "hanging out" with the guys while throwing down a few beers at the bar could significantly lead to better health.
However, when it comes to a man's social circle, size does count. The key to maintaining these strong friendships is not only meeting up twice a week but also seeing "the four people closest to you" during these outings, Dunbar says.
The Daily Mail reports that there have been several empirical studies that show laughter is less probable if a social circle grows larger than five people. Laughter typically increases endorphins that make people feel good and promote a better sense of well-being, according to the Mayo Clinic. This may help explain why men are generally drawn to groups of just four.
Women, like men, are also found to reap the benefits of friendship. In the Australian Longitudinal Study of Aging, researchers looked at nearly 1,500 seniors — both men and women — for a decade. In both genders, good friends were more likely to increase longevity than close adult children and other family members. The participants in the study with the greatest number of close friends were found to outlive their counterparts by 22 percent.
For free or budget-friendly activities to do with friends, click here.
Published by Medicaldaily.com