Solar Cell, New Sunscreen Smartphone App, Gives Advice To Promote Safe Practices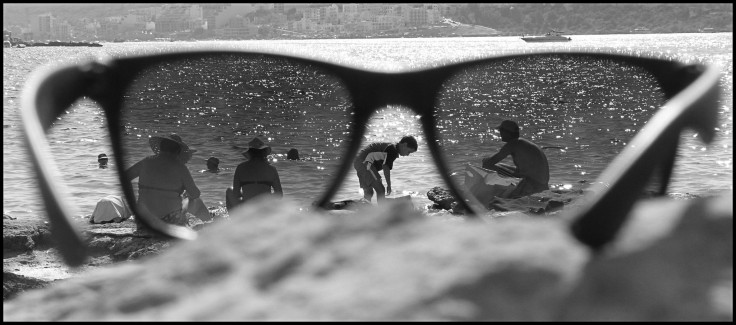 Though the many threats of sun damage via UV radiation are uncontested, sun protection is still not a unanimous practice. Many still prefer to risk the potential, long-term effects of prolonged sun exposure for the sake of that bronzed beach babe look. But what if there was a way to notify you of the sun's strength that day and remind you of the proper time to reapply sunscreen? Well, luckily, there's an app for that.
Smartphone mobile app Solar Cell developed by Klein Buendel in collaboration with the National Cancer Institute offers personalized, real-time sun protection tips based on UV Index forecasts and users' personal information. It will also send you an alert when it's time to reapply, as well as offer advice on other modes of sun safety.
But will something like this actually work? Will people even download it? Dr. David B. Buller, of Klein Buendel Inc., Golden Colo., and coauthors conducted a study, published online by JAMA Dermatology, to discover just that. In 2012, Buller and his fellow researchers studied 604 participants, 305 of which formed the treatment group. Compared with the overall U.S. population, these participants consisted of a younger, more educated and affluent background; 232 individuals in the treatment group downloaded the app, but only 125 (41 percent) reported using it.
Although use of the app was less than half, the study did conclude an overall increase in sun protection practices with app use. Those using the app reported on an average day spending 41 percent of their time in the shade as opposed to nonusers' 33.7 percent. Users also reported spending less time in the sun altogether, going 60.4 percent of their day without any exposure. Nonusers, however, only spent 49.3 percent of their day away from the sun. Most importantly, app users were more prone to engage in sun protection behaviors such as wearing sunscreen, or protective clothing, on an average of 39.4 percent, whereas nonusers only claimed 33.8 percent.
"The Solar Cell mobile app seemed to promote sun protection practices, especially when it was used. Specifically, it increased use of shade. Shade can substantially reduce exposure to solar UV radiation (UV-R), but it needs to be available for it to be used," the authors of the study said.
To make sure the app maintained its desired effect, a second trial was undergone by Dr. Buller of Klein Buendel Inc., but this time from 202 adult volunteers. Ninety-six participants were assigned to the treatment group, and 74 reported using the app, increasing the app's use in this study to 77 percent. The study found that at a seven-week follow-up, users were more inclined to wear wide-brimmed hats at 23.8 percent, while nonusers only claimed 17.4 percent in this category. Interestingly, women who used the app claimed more use of all sun protection methods (sunscreen, protective clothing, and shade) at 46.4 percent, while men only totaled 43.3 percent. Men, along with older participants, also reported less use of sunscreen at 32.7 percent as opposed to 35.5 percent for women.
While the app may prove useful at keeping the sun's detrimental effects at bay, the popularity of such an app is still up for debate. "Strategies to increase the use of the mobile application are needed if the application is to be deployed effectively to the general population," the study concludes. Many new applications have proved that health practices can be made for mobile devices with widespread appeal, but could Solar Cell really be the next big thing?
Source: Buller D, Kvedar J. Results of Sun-Safety Mobile App Featured in 2 Studies, 1 Editorial. JAMA Dermatology. 2015.
Published by Medicaldaily.com