Somali Woman With Elephantiasis Has 70-Lb. Leg, May Develop Fatal Infection Without Treatment [VIDEO]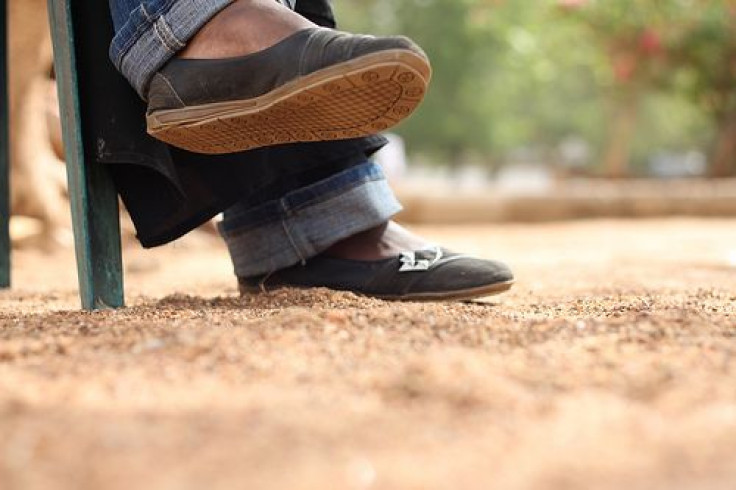 A Somalian woman faces the biggest battle of her life, as she struggles to live day-by-day with a 70-lb. leg that has left her immobilized and unable to feed her two children.
The charity, Alhidaya International U.K., found 35-year-old Sadia Abdinur abandoned and destitute, roaming the streets after she was cast out of her community, which believes she has been possessed by the devil and is a product of witchcraft because of her ballooned leg.
"People think Sadia must have HIV or cancer. They call her the 'evil woman.' There is such ignorance and we are trying everything we can to save this woman's life," said Shugri Hussein, trustee of Alhidaya International U.K., the Daily Mail reported.
Abdinur suffers from elephantiasis — medically known as lymphatic filariasis — a neglected tropical disease. The Centers for Disease Control and Prevention says that the parasitic disease is caused by microscopic thread-like worms that thrive in the human lymphatic system where they develop into adult worms. The lymphatic system is responsible for maintaining the body's fluid balance and fighting infections.
Just like Abdinur, the swelling is usually the result of a bacterial skin infection caused by lost immune defenses and lymphatic damage associated with the adult worms' attacks. The mother-of-two picked up the infection in 2006, at which time her left leg to slowly began to swell. If the condition is left untreated, Abdinur could possibly die prematurely of an overwhelming infection f cellulitis — a common but potentially serious bacterial skin infection that can affect tissues underlying the skin, and eventually the lymph nodes and bloodstream.
The massive growth of Abdinur's leg is sucking away her vital blood and nutrients which put her at a greater health risk.
Unable to get treatment in Kenya — due to the lack of expertise or facilities — Abdinur's case has caught attention of overseas doctors, specifically Professor Nigel Standfield, head of the London Postgraduate School of Surgery, and professor of vascular surgery and surgical education at Imperial College Healthcare NHS Trust, reported The Mirror.
"I am an acknowledged expert in the management of lymphoedema and this is one of the most extreme cases I have seen. This lady must be virtually immobile," Dr. Stanfield told The Mirror.
The U.K. doctor has offered to waive his fees in order to save Abdinur. He says the operation to treat her is very complex, and could take anywhere from eight to 10 hours. "Excision with reconstruction and skin-grafting are required if anything is to be done to help this lady," he said.
With the help of Alhidaya International U.K., Abdinur is now trying to obtain visas and passports so she can be flown to the U.K. for the surgery. Hussein has written to Prime Minister David Cameron and Queen Elizabeth in an attempt to raise awareness for this case.
"She begged me to call her twice every day to see if she was alive, and to help her kids if the worst happens," Hussein said.
Abdinur's kids hug their mother goodbye every night believing that she may be dead in the morning. Unaware of the root of their mother's condition, the kids fear they will grow the same leg because they believe it's a genetic deformity.
The World Health Organization reports that over 120 million people are currently infected with elephantiasis, with about 40 million disfigured and incapacitated by the disease.
Alhidaya International U.K. is asking the public to donate whatever they can to help get Abdinur her surgery.
Donations of up to £10 can be made by texting SADI11£ and the donation amount to 70070.
To donate click here.
Published by Medicaldaily.com