Sorority Hazing At UConn: Delta Zeta Sisters Force Guys To Wear Thongs And Eat Dog Treats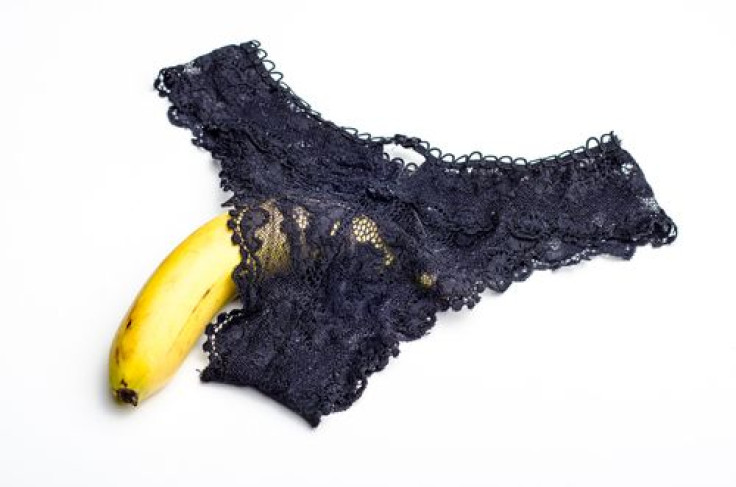 Kimberly Hill, UConn's associate director of community standards, placed the Delta Zeta sorority on suspension last Friday, after accusing members of forcing men to wear women's thong underwear, eat dog treats, consume alcohol, and take shots of alcohol off each other's bodies. According to The Courant, Hill informed the sorority of their suspension in a letter concerning the alleged incident taking place on March 7 at the Mansfield Apartments, a university residence hall. Delta Zeta will remain on suspension, which prevents the sorority from hosting or participating in activities, pending an investigation to resolve this "student conduct matter." A police probe into claims of such incidents inspired the suspension, according to Hartford's WFSB-TV.
In March, the Kappa Kappa Gamma sorority and the Sigma Alpha Epsilon fraternity were placed under a similar suspension after UConn sophomore Hillary Holt said she woke up in the hospital after a hazing by members of both organizations. According to its website, UConn prohibits acts of hazing or harming students and it list these among the possible activities suggestively outlined for students:
Forced or coerced consumption of alcohol
Sleep deprivation
Personal servitude
Being forced or coerced to inflict violence on someone
Perform sex acts
Forced or coerced to make ethnic/racial/gendered/sexual orientation related slurs, mocking or harassment
"Drop-offs" or "dumps" in unfamiliar locations
Lock-ups or being confined to small spaces
Being duct taped or some other physical restraints
Burning skin
Are the recent UConn (alleged) events just a gang of mean girls having some fun or are they lifted straight from a feminist manifesto?
It certainly sounds as if the UConn sorority has taken a tip or two from radical feminist writer Valerie Solanas, who begins her S.C.U.M. (Society for Cutting Up Men) Manifesto, written and published in 1967 at the age of 31, with these words: "Life in this society being, at best, an utter bore and no aspect of society being at all relevant to women, there remains to civic-minded, responsible, thrill-seeking females only to overthrow the government, eliminate the money system, institute complete automation and destroy the male sex." Solanas argues that since it is "technically feasible" to reproduce without the aid of males, women must immediately begin to produce only females. She envisions a completely automated society without money, where women need work only "two or three hours a week at the very most" and so remain free to be their individual and loving selves.
"SCUM is against the entire system, the very idea of law and government," Solanas wrote. "SCUM is out to destroy the system, not attain certain rights within it."
Just before completing her famous manifesto, which has been translated into 13 languages, Solanas wrote a play, "Up Your Ass," and then turned up at The Factory, where she approached Andy Warhol and asked him to produce it. She left her copy of the script with him. Later that year, Solanas demanded it back and Warhol informed her that he had lost it. Perhaps to make it up to her, he gave her bit parts (playing herself) in two of his movies. Gradually, quickly, her relationship with Warhol eroded. On June 3, 1968, she appeared at the Factory and shot three times, missing him twice but hitting him with her third bullet. Then she turned and shot one bystander, attempted to shoot another but her gun jammed. She left, descending in the elevator. Later, she told an officer in Times Square that she was wanted by the police and allowed herself to be arrested.
Solanas was released from the New York State Prison for Women at Bedford Hills three years later. She died 17 years later, broke and alone at the age of 52, in San Francisco. Her work, as they say, lives on and continues to inspire many... perhaps even the members of Delta Zeta.
Published by Medicaldaily.com