Sprite Could Cure Your Hangover: Beverage Shortens Duration Of Alcohol's Damaging Metabolic Process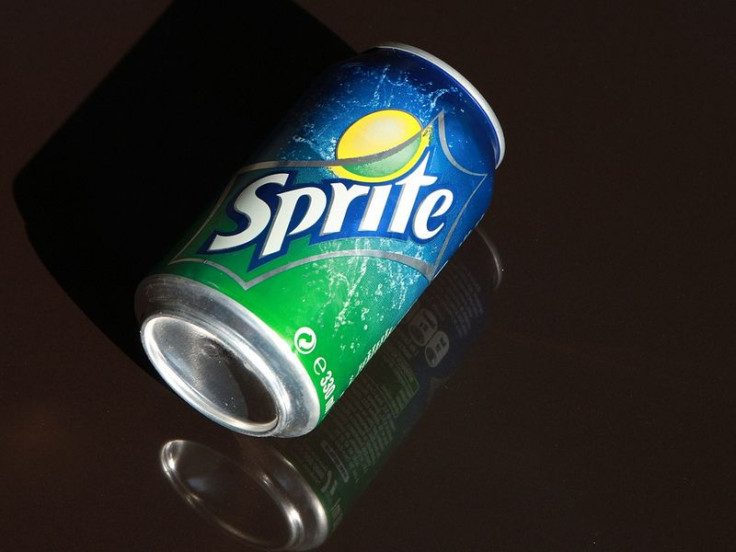 You just woke up after a night of heavy drinking, your head is pounding, and even if you tried, you just can't move. You have a hangover. As soon as you can summon what little strength you have, you go to prepare your hangover cure, a concoction of various foods and drinks that's unique to every individual, and is guaranteed to get your body semi-functional again. A quick online search shows that there are many ways to get over this dreadful state of being, but overall, there's one thing that keeps popping up: Sprite. Now, Chinese researchers have found that Sprite may actually be one of the best options for getting over a hangover.
Rather than focusing on a cure, researchers at Sun Yat-Sen University in Guangzhou looked at how a hangover could be prevented before it even started. To do this, they looked at the metabolic processes that the body goes through when drinking alcohol. First, the ethanol in alcoholic drinks gets metabolized by an enzyme known as alcohol dehydrogenase (ADH) into acetaldehyde. Acetaldehyde is believed to be the real cause of alcohol-related effects, including hangovers. It's then metabolized into acetate by the enzyme aldehyde dehydrogenase (ALDH). Contrary to acetaldehyde's effects, acetate could be responsible for some of alcohol's health benefits, the researchers said.
Knowing these processes, the researchers tested 57 different drinks, including herbal infusions, teas, and carbonated beverages, and gauged their effects on ADH and ALDH. They found that every drink had a different effect. For example, an herbal infusion with huo ma ren seeds, also known as hemp seeds, increased the ADH process and inhibited the ALDH process, meaning that the adverse effects of drinking would linger for a longer time. Conversely, Sprite, known as Xue bi, was among the drinks that increased the ALDH process, causing acetaldehyde to break down at a faster pace, and reducing the duration of alcohol-related effects on the body.
"These results are a reminder that herbal and other supplements can have pharmacological activities that both harm and benefit our health," Edzard Ernst, an expert in medicinal science at the University of Exeter in the U.K., told Chemistry World about the study. But he also noted that the tests should be done over, in living organisms, before the tests are regarded as conclusive. The researchers plan to do this next.
Sprite is also a more reasonable "cure" for the hangover. One recent fad had people drinking Pedialyte, the baby formula, in hopes of replacing lost vitamins and minerals from drinking. Still, going even further, some Vietnamese millionaires felt that the keratin in rhinoceros horns, which costs as much as gold per ounce, was the answer to their morning-after woes.
Source: Li S, Gan L, Li S, et al. Effects of Herbal Infusion, Tea and Carbonated Beverage on Alcohol Dehydrogenase and Aldehyde Dehydrogenase Activities. Food & Function. 2013.
Published by Medicaldaily.com