SSRI Antidepressants Increase Surgical Risks Of Bleeding And Death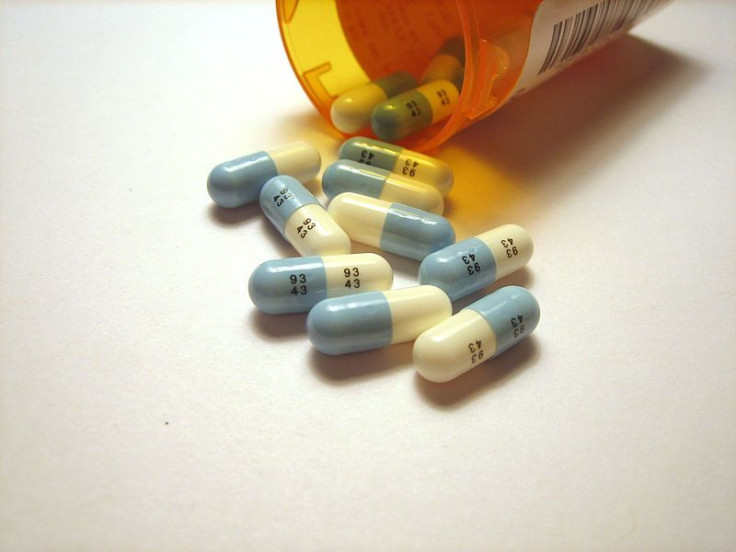 Selective serotonin reuptake inhibitors (SSRIs) -- a popular class of antidepressants which includes Zoloft, Paxil, and Prozac -- could increase the risk of bleeding, readmission to the hospital, and even death.
Among the most commonly prescribed drugs in the U.S., antidepressants are used to treat a range of disorders, such as depression, anxiety disorders, and even pain.
While a handful of studies have linked SSRIs to increased risk of hemorrhaging in both surgical patients and ambulatory patients, the study, led by Dr. Andrew Auerbach, a professor of medicine at the University of California, San Francisco, is the largest of its kind to date.
As detailed in JAMA Internal Medicine, researchers analyzed data that included 530,416 patients ages 18 and older across 375 U.S. hospitals, who underwent major surgery from 2006-2008. They compared rates of adverse outcomes in patients who took SSRIs before or after surgery (13.7 percent of total sample), as well as outcomes in those diagnosed with depression.
Patients taking SSRIs were more likely to have obesity, chronic pulmonary disease, and hypothyroidism, which are conditions that could complicate surgery. However, after adjusting for these factors, patients taking SSRIs were more likely to die in the hospital, more likely to experience bleeding, and more likely to be readmitted at 30 days.
However, doctors caution against patients deciding to withhold SSRI therapy before or after surgery, because doing so also has negative consequences of its own.
Abrupt withdrawal of SSRI treatment could result in "discontinuation syndrome," which may lead to imbalance, dizziness, nausea, or fatigue. For those using SSRIs as an analgesic, withdrawing treatment could cause pain.
Considering the rate of surgery in the U.S. is an astounding 21 397 operations per 100 000 persons in 2004, minimizing surgical risks is an important task. However, it may mean more awareness and monitoring of those on SSRIs, instead of abrupt discontinuation of the drug before surgery.
Internists, anesthesiologists, and surgeons should be aware of potential bleeding risks in patients receiving SSRIs in the perioperative setting." wrote Dr. Marko Mrkobrada and Dr. Daniel G. Hackam in an accompanying editorial. "Overall, however, we do not believe the evidence base has evolved sufficiently to confirm that patients should routinely have their SSRI therapy tapered or discontinued before surgery."
Published by Medicaldaily.com