St. Patrick's Day 2017: 5 Irish Contributions To Health And Medicine, From Childbirth To Cancer Treatment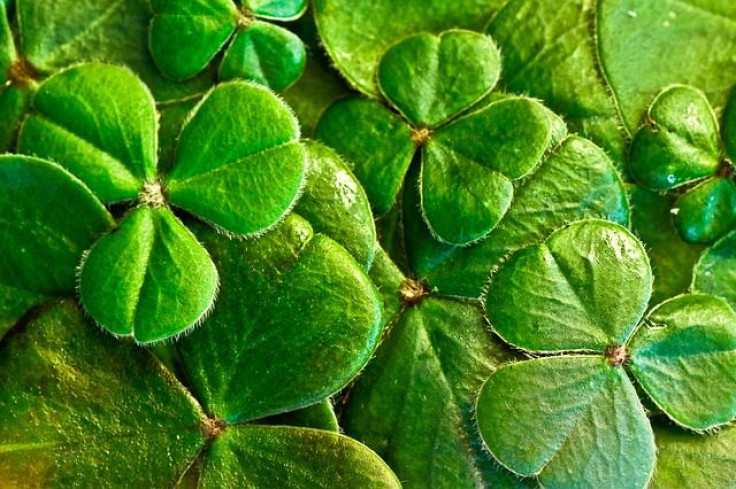 Although a Catholic holiday, St. Patrick's Day is often used as a time to celebrate the fun parts of Irish culture. However, the Irish have given us more than just Guinness and Jameson. Throughout time, the island nation has made some major contributions to health and medicine. So, this St.Patty's weekend while you're enjoying your soda bread and "craic" with friends, make sure to acknowledge the true scope of the Emerald Isle's gifts to our health.
Professor Frank Pantridge
Born in 1916 in County Down, Pantridge invented the portable defibrillator, a device that saves the lives of 40 percent of the people it's used on who are under 65, The Independent reported. Pantridge designed the defibrillator in 1964, and within the first 15 months of using the device, he recorded 10 complete resuscitations and a 50 percent long-term survival rate. Although the original model weighed about 154 pounds, Pantridge later redesigned to device to weigh only about six and a half pounds.
Read: Looking For A St. Patrick's Day Hangover Cure? This Guy Got Drunk For A Week And Tested Them All
Dr. Francis Rynd
The hypodermic needle is so commonplace, we can hardly imagine medicine without it. However, if it were not for Dublin-born Dr. Francis Rynd, we may have to take and administer medicine and blood through a different method.
Prior to Rynd, drug were only administered orally. However, in 1845 Rynd invented the hypodermic needle, also known as the syringe, forever changing how drugs could be given to patients, Our Ireland reported.
Dr. James Barry
Born Margaret Bulkley in Cork Ireland, in 1790, Barry dressed and acted as a man in order to practice medicine, something women were barred from doing at the time. Barry not only became the first female doctor in the UK, but also performed the first C-section operation in which both child and mother survived.
The story of Barry is truly captivating, with the 18-year-old adopting a male name and attire in order to attend medical school in Edinburgh. Barry told all she was a 12-year-old boy in order to explain her small frame and lack of facial hair, The Guardian reported.
Margaret Sanger
Born to Irish parents in Corning New York in 1879, Sanger would go on to found what is now known as Planned Parenthood. According to Irish America, Sanger was passionate about birth control and women's health after seeing the toll that 18 pregnancies had on her mother. Sanger went on to become a nurse, coin the term "birth control," and was arrested for sending diaphragms through the mail and opening the first birth control clinic in the U.S.
Although Sanger and her birth control motivations have been affiliated with racism, as she was active with the Klu Klux Klan, and eugenics, with Sanger a strong advocate for decreasing the fertility of the "mentally and physically defective," her contributions for female birth control are nonetheless noteworthy.
John Joly
Born in Co Offaly, Ireland in 1857, Joly was a geologist who helped develop radiotherapy, a tool that is still one of the most common treatments for cancer. At the time, scientists had already noted that radium could be used to burn and kill a cancerous growth, but using the element was expensive, it was difficult to control dosage, and often the treatment could do more harm than good, The Irish Times reported.
Joly proposed that rather than using radium itself, radiology treatment use the radioactive radon gas the element gave off. This early radiotherapy treatment, dubbed "The Dublin Method," stood as the precursor for radiotherapy treatments today.
See Also:
St. Patrick's Day Drinking: How to Avoid Messy Hangovers [VIDEO]
Craft Beer Chemistry For St. Patrick's Day: The Science Behind The Suds In The Brew
Published by Medicaldaily.com