Starbucks Barista Secrets: Low-Calorie Hacks For Holiday Beverages And Other Caffeinated Drinks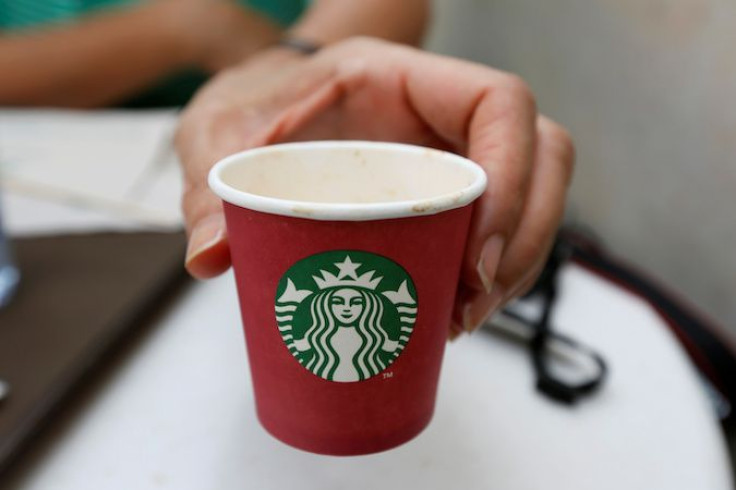 Break out the peppermint hot chocolate and gingerbread lattes — it's officially the holiday season, and that means red cups at Starbucks, and serious potential to drink a lot of extra calories.
The holidays are no time for diets or calorie-counting, but it's possible to avoid weight gain while still enjoying the season. A Skinny Peppermint Mocha seems like the go-to Starbucks beverage if you're trying to both embrace winter and maintain your weight, but a "grande" version of the drink — translated to medium, or 16 ounces — contains 160 calories and 13 grams of sugar. Doesn't sound so "skinny," huh?
Christmas-loving chocoholics, don't fret. A grande Skinny Peppermint Mocha typically gets four pumps of both skinny mocha sauce AND sugar-free peppermint flavor, but ask for only half of each. (Trust us, two of each is more than enough for a 16-ounce coffee.)
Read: Starbucks Barista Secret: PSL Low Calorie Recipe Hacks Let You Drink Pumpkin Spiced Lattes Without Guilt
Additionally, the drink is automatically made with nonfat milk, which has a lot of sugar. Try asking for a non-dairy alternative like soy, coconut, or almond milk, which probably tastes best and has protein.
These practices can be applied to basically any Starbucks holiday beverage or flavored latte. Caramel brulée, chestnut praline, Christmas cookie, gingerbread, and toffee nut lattes can all be made with fewer pumps of sauce and a healthier milk choice — and so can regular Peppermint Mochas. These beverages all come with whipped cream as well, so make sure to say 'no whip.'
If you're trying to embrace a jolt of jolly caffeine and stay healthy, then stay away from the Eggnog Latte, even it it's made with nonfat milk. Without whipped cream, a grande beverage boasts 450 calories, 52 grams of sugar, and 240 mg of sodium.
Read more:
Holiday Diet 2016: 6 Tips To Lose Weight Now, Before You Gain More
Health Benefits Of Caffeine: Brain On Caffeine Has Its Positives And Negatives
Published by Medicaldaily.com