Stay Up To Date With COVID-19 Shots: CDC Says Vaccinating Expectant Mothers Helps Protect Newborns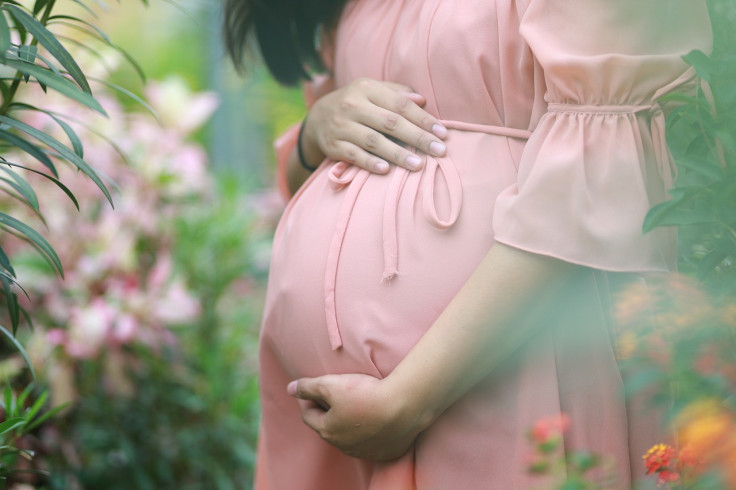 Expectant mothers should stay up to date with COVID-19 shots to protect themselves and their newborns from the virus, a study conducted by the Centers for Disease Control and Prevention (CDC) has revealed.
When pregnant women receive COVID-19 shots, they may transmit antibodies to the newborns, protecting them against the virus in the most vulnerable early months when they are not eligible for the vaccine, according to the CDC's Morbidity and Mortality Weekly Report published last week.
Currently, COVID-19 shots are not available for infants under the age of six months.
The team behind the latest study found that when mothers received COVID-19 vaccination during pregnancy, the vaccine effectiveness against COVID-related hospitalization was 35% among infants less than six months and 54% in the initial three months of their life.
The study evaluated data related to infants less than six months of age who were admitted to 26 pediatric hospitals from March 2022 to May 2023.
"This finding aligns with at least one other study, which demonstrated increased protection among infants during the first 90 days of life. In the current report, among 377 infants hospitalized with laboratory-confirmed COVID-19, 295 (78%) were born to women who had never received a COVID-19 vaccine dose. Currently, COVID-19 mRNA vaccines are approved in the United States for all persons aged ≥6 months, and these findings indicate that maternal vaccination during pregnancy could help prevent COVID-19-related hospitalization in infants too young to be vaccinated, particularly during the first three months of life," the researchers wrote in the report.
CDC guidelines say everyone above six months of age should get an updated COVID-19 vaccine, including those who are pregnant, breastfeeding and trying to get pregnant. According to the National Public Health Agency, pregnant women are at an increased risk of complications from COVID-19 that could potentially affect pregnancy and developing babies. Receiving an updated COVID-19 vaccine can reduce the risk of severity of the illness.
"Expectant mothers should remain current with COVID-19 vaccination to protect themselves and their infants from hospitalization and severe outcomes associated with COVID-19," the researchers said in a news release.
However, the study has a few limitations. It has not looked into the effectiveness of the vaccine against hospitalizations from specific Omicron subvariants. The sample size was too small to understand the effectiveness based on the type, dosage or timing at which the COVID-19 vaccine was received during pregnancy. The study has also not evaluated the previous infection status of the participants during or before pregnancy, and the possibility of their infants getting antibodies from breastfeeding.
Published by Medicaldaily.com