Stephen Hawking Turns 75; What Is Amyotrophic Lateral Sclerosis (ALS) And How Has Hawking Survived So Long?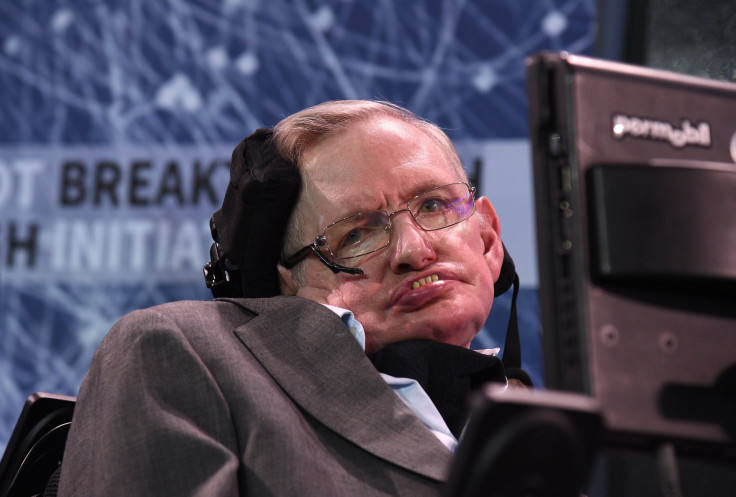 January 8 is Stephen Hawking's 75th birthday, an age particularly remarkable for a man living with a form of the motor-neuron disease amyotrophic lateral sclerosis (ALS). In celebration of Hawking's remarkable life achievement despite his severe disability, let's have a look at the disease that we've come to so closely associate with this brilliant mind.
What Is ALS
ALS, also known as motor neuron disease or Lou Gehrig's disease, is a progressive neurological disease that causes dysfunction of the nerves that control muscle movement, Medical News Today reported. Slowly over time, the disease will lead to muscle weakness until it completely takes away the patient's ability to control their body functions. The disease even affects the nerves that control breathing, but thankfully modern medicine has provided ways to keep patients healthier, longer.
Read: What Causes ALS?
According to Nature America, there are several different variants of ALS, such as progressive muscular atrophy (PMA), and primary lateral sclerosis (PLS), but ALS is by far the most common form of this disease.
According to the Mayo Clinic, ALS is inherited in about 5 to 10 percent of cases, but for the remaining 90 to 95 percent, the exact cause is unknown. It could be due to a number of factors such as genetic mutation, chemical imbalances, disorganized immune responses, and protein mishandling in the nerve cells.
How Has Hawking Survived So Long?
Most people with ALS live two to five years after their first signs of disease but only about 10 percent of people with ALS survive at least 10 years.
Hawking's survival is remarkable, and Leo McCluskey, an associate professor of neurology and medical director of the ALS Center at the University of Pennsylvania, explained to Scientific American that Hawking's longevity is due to his specific biology, the biology of his form of ALS, and the excellent care he has been able to receive, among other factors.
"When I think that it has been 52 years since Stephen was first diagnosed, that to me is a miracle," Hawking's former wife Jane told The Telegraph in 2015. "Ok, it may be a miracle of modern medicine and Stephen's own courage and perseverance, but it is also quite simply a miracle."
See Also:
ALS Patients Who Smoke At Risk Of Shorter Lives
Brainstorm's Cell Therapy Succeeds In ALS Mid-Stage Study
Published by Medicaldaily.com