Study Reveals Alarming Mortality Rates For COVID-Associated Fungal Infections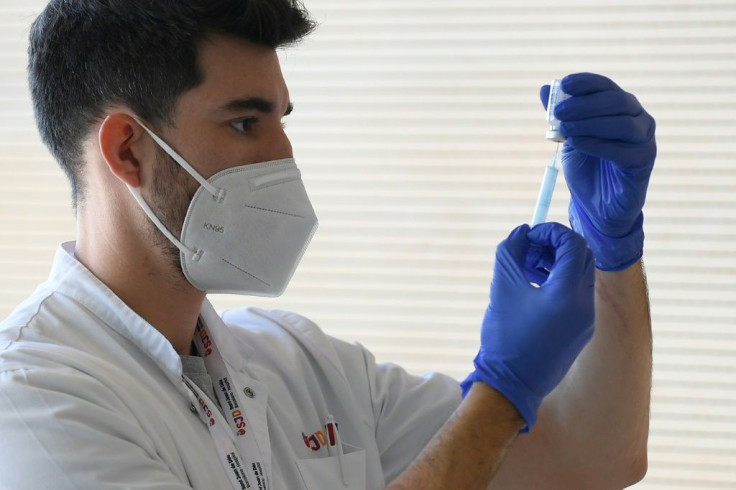 Fungal infections become more deadly when COVID-19 is involved, according to research.
A recent study conducted by the Centers for Disease Control and Prevention (CDC) has uncovered alarming mortality rates among patients hospitalized for COVID-associated fungal infections. The data showed a significant disparity when compared to fungal infections unrelated to the virus during the pandemic era.
The study, led by Dr. Jeremy Gold and his team at the CDC in Atlanta, shed light on the severity of the issue.
Between 2020 and 2021, the mortality rate for in-hospital COVID-associated fungal infections stood at a staggering 48.5%. In contrast, the mortality rate for non-COVID-associated fungal infections was 12.3%.
The researchers highlighted specific fungal infections linked to COVID-19 that exhibited the highest mortality rates, including aspergillosis (57.6%), invasive candidiasis (55.4%), mucormycosis (44.7%) and unspecified mycoses (59.0%).
These findings aligned with previously reported data, which also indicated higher COVID-associated deaths involving Candida and Aspergillus, according to MedPage Today.
Dr. Gold and his colleagues emphasized the importance of maintaining a high level of clinical suspicion for fungal infections in high-risk patients, particularly those with COVID-19. The study underscored the need for enhanced surveillance of fungal diseases to detect emerging trends and guide appropriate interventions.
The study analyzed a total of 59,212 fungal infection hospitalizations spanning from 2019 to 2021. Rates per 10,000 hospitalizations showed an increase from 22.3 in 2019 to 25.0 in 2020 and further to 26.8 in 2021. The average annual percentage change in the rates was calculated to be 8.5%.
From 2020 to 2021, 13.4% of the 39,423 fungal hospitalizations were associated with COVID. The rates of COVID-associated fungal hospitalizations per 10,000 COVID hospitalizations rose by 24.9%.
The hospitalizations resulted in longer stays, with a median duration of 21 days compared to 9 days for non-COVID-associated fungal infections. They were also more likely to involve intensive care and patients with COVID-associated fungal infections had a higher likelihood of requiring invasive mechanical ventilation.
Additionally, the study revealed demographic disparities, with COVID-associated fungal infections being more prevalent in men and Hispanic/Latino individuals. The infections were also more likely to occur in western states.
The researchers noted that racial or ethnic disparities could be linked to long-standing inequities in social health determinants, limited access to medical care, occupational exposures, and higher prevalence of underlying conditions such as diabetes, which increase the risk of fungal and COVID-19 infections among certain minority groups.
The study authors also acknowledged the potential role of immune system therapies in the observed trends. COVID-19 infection was identified as a significant risk factor for certain fungal infections, particularly those caused by invasive molds. This association was likely due to COVID-19-related immune system dysregulation and the use of immunosuppressive therapies like corticosteroids or other immunomodulatory medications.
The researchers utilized the Premier Healthcare Database, Special COVID-19 Release, a comprehensive hospital-based, all-payer database employed by the CDC for COVID response activities. Hospitalizations involving fungal infections and COVID were identified between January 2019 and December 2021. The median age of patients hospitalized for COVID-associated fungal infections was 63, compared to 61 for those with non-COVID-associated fungal infections.
The authors acknowledged some limitations, including potential underreporting, misclassification, and nonspecific coding of pathogenic fungi due to fungal diagnosis codes. Furthermore, they highlighted the lack of comprehensive data on fungal infections during the pandemic in the United States, as many fungal diseases are not currently reportable.
Published by Medicaldaily.com