Suicidal Girl In New Jersey Saved By California Teen Who Read Her Blog Post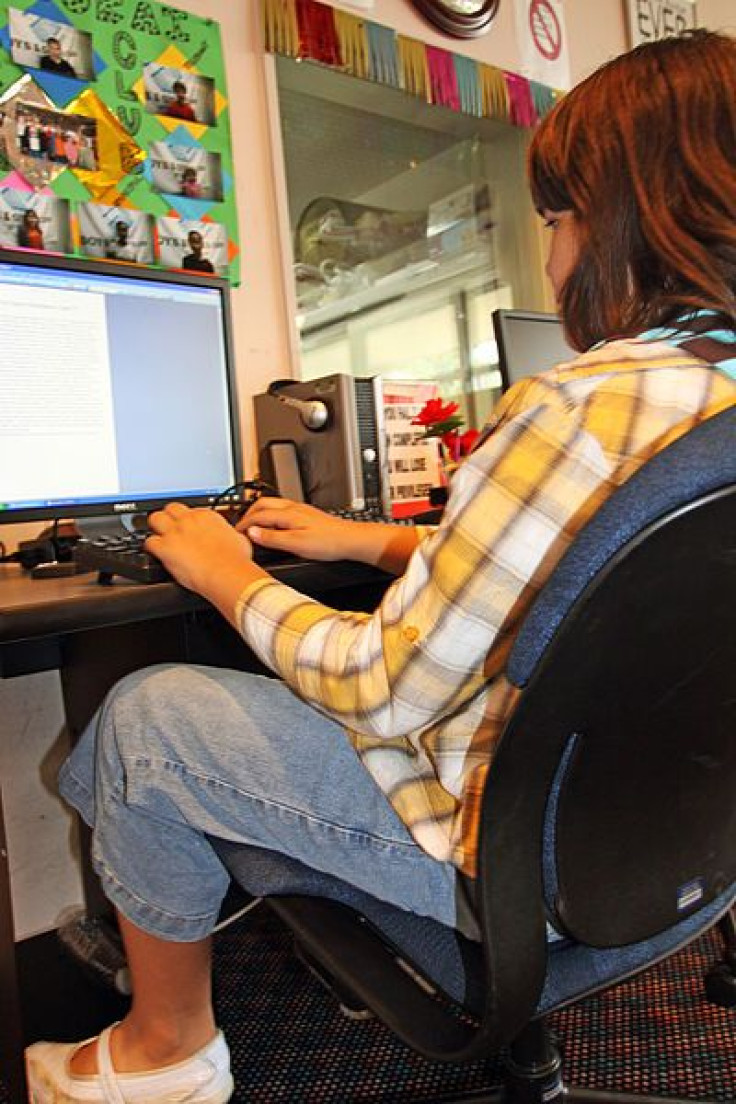 After reading an unknown girl's blog post, Jackie Rosas, 18 years old, alerted her local police department in Cathedral City, Calif. at 5 p.m. on May 6.
What had inspired such action? The unknown girl's post said she was going to kill herself.
Possessing only the girl's first name and knowledge of her Tumblr blog, local police officers and school staff spent hours searching the web until they uncovered the girl's identity and found her, eight hours later, across the country in Union Township, N.J. The 16-year-old girl, who has not been named, was found unconscious after swallowing a bottle of prescription pills. She was taken to a medical facility and put on psychiatric hold, according to police reports.
Teen Suicide
The Centers for Disease Control and Prevention (CDC) reports that suicide is the third leading cause of death for youth between the ages of 10 and 24. It results in approximately 4,600 lives lost each year. The top three methods used in suicides of young people include firearm (45 percent), suffocation (40 percent), and poisoning (8 percent).
For youths, however, deaths from suicide are only part of the problem. More young people survive rather than die from suicide attempts. Each year, approximately 157,000 youth between the ages of 10 and 24 receive medical care for self-inflicted injuries at Emergency Departments across the country. A nationwide survey of teens in grades 9-12 in public and private schools found that 16 percent of students reported seriously considering suicide, 13 percent reported creating a plan, and 8 percent reporting trying to take their own life in the past 12 months preceding the survey.
Although many young people may be affected by suicide, some groups are at higher risk than others. Girls are more likely to report attempting suicide than boys. Boys, however, are more likely than girls to die from an attempt. Of reported suicides in the 10 to 24 age group, 81 percent of the deaths were males and 19 percent were females.
Significantly, cultural variations in suicide rates also exist, the CDC reports, with Native American/Alaskan Native youth having the highest rates of suicide-related fatalities. A nationwide survey of teens in grades 9-12 in public and private schools found Hispanic youth were more likely to report attempting suicide than their black and white, non-Hispanic peers.
Online Cry for Help
In California, Rosas enjoyed looking at blogs on the social networking site, Tumblr. Founded in 2007, Tumblr is more about pictures than words; bloggers generally post photography and artwork. Rosas told USA Today that the girl's post said she was going to end her life.
"She had been fighting this depression, and when she posted that, my instinct was that she was serious," Rosas said. "She wrote something like: 'I'm going to kill myself. There is no other option.'''
Immediately, Rosas contacted a suicide hotline, who directed her to contact the police, where she spoke with patrol officer Kelly Nava, a 14-year veteran of the department.
Rosas passed on the girl's first name and a link to her blog, which provided one piece of identifying information: the girl was a color guard at her school.
"It was really nothing to start with," Nava said. After running the name through the system, too many matches appeared on her screen for her to take action. Next, Nava contacted Heather Olsen, a school resource officer from Cathedral City High School; Olsen, however, did not recognize the girl. To be certain, Olsen sent the details to Cathedral City High's assistant principal Karen Dimick, who also did not recognize the girl but who began her own web sleuthing.
Olsen scoured Twitter posts, YouTube videos, and online articles, eventually coming across a newspaper article mentioning a marching band that the girl had written about in one of her tweets in Union Township, N.J. Next, the assistant principal messaged Olsen back to say she had found a Twitter account matching the girl's picture and that she had found her last name.
Olsen called the Cathedral City police and spoke again to Nava, who contacted the Union Township Police Department at 1:30 a.m.
Sent to a nearby address, officers found the 16-year-old girl unconscious. She was taken to the hospital where doctors put her on psychiatric hold.
Across the continent in California, the four women - Nava, Olsen, Dimick and Rosas - heard the news and found themselves speechless. "I kind of cried," Rosas told reporters. "I was happy to know that I saved someone's life. It happened at random."
Published by Medicaldaily.com