Survey Reveals that 15% of Surgeons Have Alcohol Dependency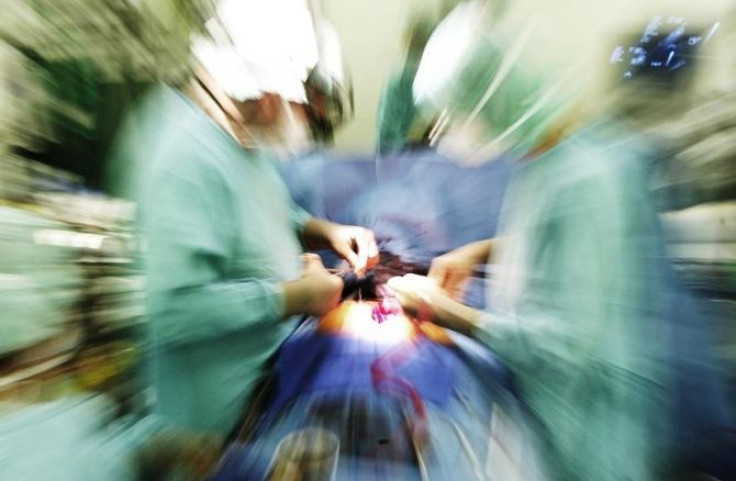 A new study revealed that a little more than 15 percent of surgeons have a drinking problem.
Researchers conducted an anonymous survey consisting of over 25,000 surgeons about their work, lifestyle, and mood, and while only 7,197 of them completed the survey 1,112 met the criteria for alcohol abuse or dependence on the Alcohol Use Disorders Identification Test.
Researchers found through further analysis that 14 percent of male surgeons and 26 percent of female surgeons were dependent on alcohol.
The survey also revealed that surgeons who were burned out or depressed were also more likely to abuse or be dependent on alcohol, but being a male surgeon, having children or working for the Department of Veterans Affairs were linked to a lower probability of alcohol addiction.
Authors of the study, published in the February issue of the Archives of Surgery, declared that their findings indicate that there is a "significant problem [with] the potential to impair a surgeon's ability to practice with skill and safety."
However, while surgeons might admit to higher alcohol abuse than the general public, the study did not look into whether the prevalence of alcohol abuse was associated with more medical errors.
"The chance of a patient being injured by an impaired surgeon is really very uncommon. Something like one in 10,000. So it just doesn't happen very much," lead study author Michael Oreskovich, a clinical associate professor of psychiatry and behavioral sciences at the University of Washington in Seattle, told HealthDay, but he noted that while other safety-sensitive professions use random drug screenings, surgeons are not screened.
Dr. Edward Livingston, a professor of surgery at the University of Texas Southwestern Medical Center in Dallas and Joseph Wislar of the Journal of the American Medical Association wrote in an accompanying editorial that because there was a low response rate to the survey conducted, it would be unfair to say that the findings applied to all surgeons.
However they noted that the lack of responses could also be worrying.
"Nonresponse bias is particularly salient when the topic is considered sensitive and the respondents would prefer to not discuss such matters," they wrote. "Surgeons who drink more heavily are potentially less likely to respond, which might underestimate the prevalence of alcohol abuse."
Therefore, the survey "may not accurately reflect the true incidence of alcoholism among surgeons."
The researchers said that these findings of alcohol abuse among surgeons should actually decrease the same and stigma, and they urged surgeons who have a drinking problem to pursue treatment.
"Alcohol abuse and dependence is a treatable and reversible condition with an excellent prognosis when identified early with appropriate intervention, treatment and monitoring," the study authors wrote.
Another study, published in April 2011 in the Archives of Surgery, found that while there were no immediate effects of alcohol on surgical skills, excessive consumption of alcohol appeared to be associated with more medical errors the following day after a night out.
Although the study was relatively small and only examined 16 medical students and eight surgeons, researchers found that at 9am, hung-over students made about an average of 19 errors on a virtual reality procedure and those who had not gone drinking the night before made only eight.
The surgeons also performed if they drank the previous night, hung-over surgeons produced an increase in errors of about half, however only one of them still had detectable blood alcohol levels.
Published by Medicaldaily.com