Swedish Health Clinic Hands Out Measuring Tape For Penises, But Does Size Really Matter When It Comes To Condoms?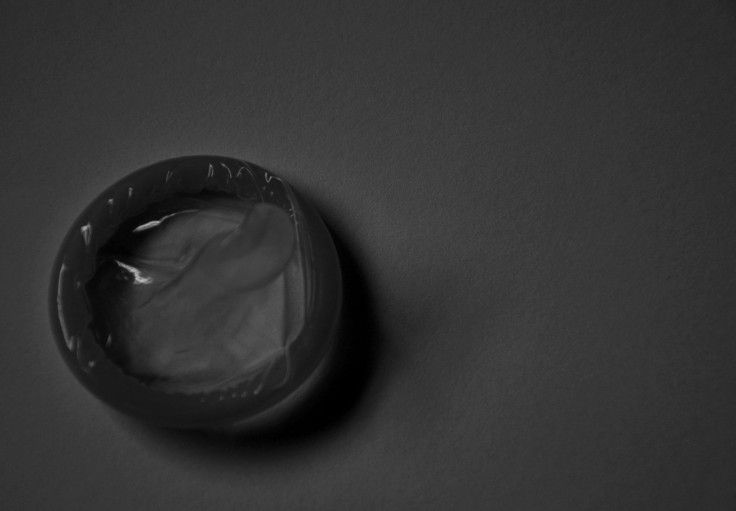 A youth health clinic in Sweden is handing out measuring tape to young men to help ensure they get contraceptives in the right size and shape for their manhood. But with teenagers on social media proving that the standard condom can fit pretty much anything — even a human head — we can't help but wonder, does condom size even matter?
The Stockholm Schools Youth Clinic first began handing out the special measuring tape on Tuesday. According to the NY Daily News, unlike other methods to size up the penis, this tape measures circumference, not length. Once the men and boys have measured up, the clinic offers a variety of free condoms available for them in girth sizes from 2 to 2.5 inches.
While the Swedish government hopes that the initiative will help lead to better sexual health practices, in reality, are condoms really one-size-fits-all, or should all men get fitted?
For most men, the traditional condom will easily fit their penis. However, a recent survey by the condom manufacturer Lucky Bloke, involving input from over 3,500 men in 28 countries, found that around 35 percent of men require a smaller than standard condom, while only 15 percent of men need to go for a larger one, The Huffington Post reported.
But while most men may not need to opt for a specially sized condom, for those who do it's important that they find the right size. A 2009 study conducted by the Kinsey Institute and the University of Kentucky found that in an online survey of 436 men, nearly 45 percent reported problems with ill-fitting condoms, such as breaking and slippage.
According to Cosmopolitan, most condoms are designed to fit a penis between 4 to 7 inches long while erect. However, if your penis falls above this range, it may cause the condom to break while having sex. Ill-fitting condoms can also lead to condoms slipping off during sex, Kids Health.org reported — a behavior that can expose both a man and his partner to sexually transmitted diseases and unplanned pregnancies.
Ill-fitting condoms could also cut off the circulation in a man's penis and impede his erection or prevent him from trouble reaching an orgasm, the NY Daily News reported.
The Swedish clinic is by far not the first to think up the idea of personalized fit condoms; My Size Condom and Condomadvisor.co.uk offer the same services. By far, the most condom size variety available is that offered by UK-based TheyFit, which creates a range of 95 condom sizes based on a man's specific measurements, The NY Daily News reported.
In order to get an accurate sizing for a penis, men must take three important aspects into consideration: length, diameter, and girth. While men can measure each of these traits individually, using a mixture of a ruler and a piece of string, measuring tapes specifically designed for penises are available to print out off the Internet in order to make the process easier. A man simply needs to think happy thoughts to get their members to full attention, and then measure away.
So, if you or your partner doubt whether or not you're using the correct condom, it's probably best to get sized up.
Published by Medicaldaily.com