Synthetic Marijuana Banned in New York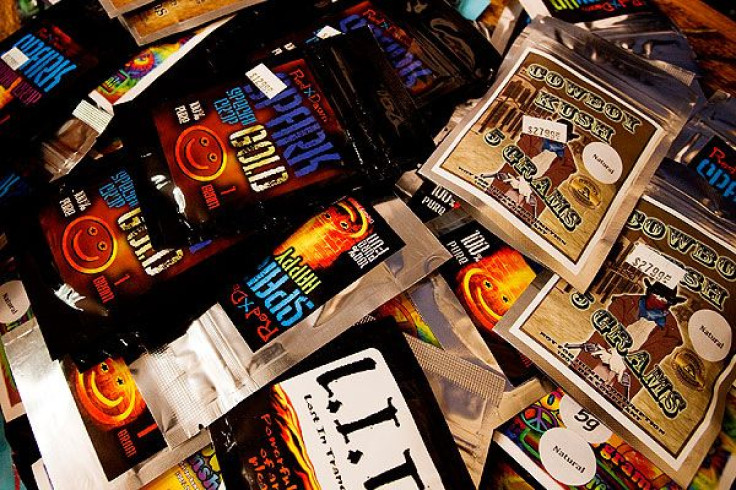 New York state banned synthetic marijuana on Thursday after the alternative drug was linked to serious health problems.
The ban of products like "Spice", "K2", "Mr. Nice Guy" and "Smiley Dog" or other brands of synthetic marijuana that has until now been sold in convenience stores, smoke shops and tobacco stores was issued by New York State Health Commissioner Nirav Shah with immediate effect.
"The commissioner's order calls for sales and distribution of these products to cease immediately," Shah's office said in a statement.
The once "legal pot" products are made of plants coated with chemicals imitating THC, the active ingredient in marijuana, and the state order said that synthetic marijuana had been linked to "severe adverse reactions, including death and acute renal failure," and caused increased heart rates, paranoia, nausea, confusion, seizures and loss of consciousness.
Other states like Kansas, Alabama, and Tennessee have already passed bans.
"The drugs that are sold as 'synthetic marijuana' are new and poorly understood, but reports from poison control centers show that they are toxic and can be very dangerous," Dr. Thomas Farley, commissioner of the city's Health Department, said in a statement. "Because they are sold in stores, people may believe they are safe, and use of these drugs is increasing rapidly in New York City. With this order we are getting them off store shelves and telling everyone in New York City to never use them."
The city health department said on Thursday that it will mail the order to some 10,000 retailers, and called on New Yorkers to report non-compliance.
Synthetic marijuana is still legal in some states, but the Drug Enforcement Administration in February extended a year-old ban on some of the chemicals used to make the alternative drug.
The chemicals are in the most restrictive category as "substances with a high potential for abuse, no currently accepted medical use in treatment in the United States and a lack of accepted safety for use of the drug under medical supervision," the DEA said.
Published by Medicaldaily.com