Taco Bell Linked To Bacterial Outbreak in 2011, 3 Outbreaks Since 2006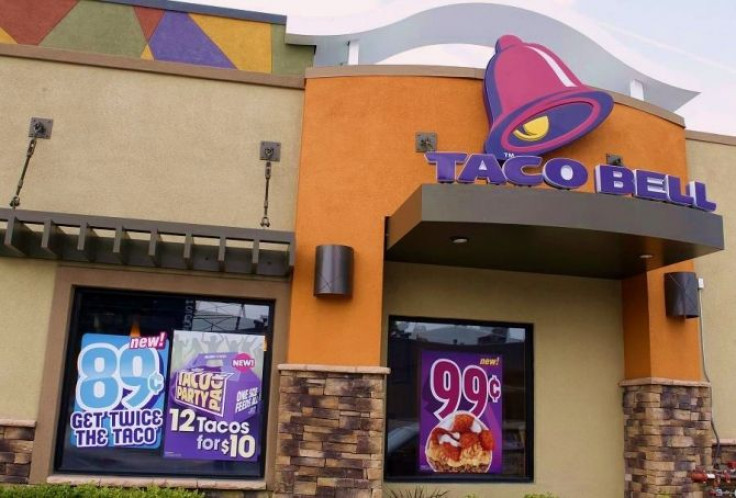 The Taco Bell fast food chain has been linked to a salmonella outbreak that affected 68 people in 10 states in 2011.
On Wednesday Taco Bell said in a statement that investigators found that not all of the people who became sick ate at Taco Bell.
"They believe that the problem likely occurred at the supplier level before it was delivered to any restaurant or food outlet. We take food quality and safety very seriously," Taco Bell said. The statement matches information from the Centers for Disease Control and Prevention's Jan. 19 final report on the bacterial outbreak.
CDC said that the collection of salmonella enteritidis infections might have begun in mid-October last year and ended by the time the health agency issued its final report. People in Texas, Oklahoma, Kansas, Iowa, Michigan, Missouri, Nebraska, New Mexico, Ohio and Tennessee reported to have been affected by the outbreak.
The government agency said 31 percent of patients were hospitalized and no deaths were reported.
CDC identified Taco Bell in its final report as being a Mexican-style fast-food chain that was named "Restaurant A." Food Safety News was the restaurant chain in question, citing a document Oklahoma State Department of Health's Acute Disease Service.
Taco Bell has been associated to two other outbreaks in the last six years.
In 2006, Taco Bell was linked to an outbreak of an infectious strain of E. Coli O157 that made 71 people ill because the chain was serving contaminated lettuce in restaurants located in the northeastern U.S., according to the CDC.
In 2010, CDC had confirmed that Taco Bell was linked to two outbreaks of rare strains of salmonella that affected at least 155 people in 21 states.
Salmonella infections generally last four to seven days, and people generally recover without treatment. The bacterial infection causes diarrhea, fever and abdominal cramps.
Every year about one in every six people in the U.S. fall ill from eating contaminated food, according to CDC, and illnesses caused by food kill about 3,000 people annually.
Taco Bell is a unit of Yum! Brands Inc. (NYSE: YUM). Yum Brands also owns other fast food chains like Pizza Hut and KFC.
"Taco Bell serves more than 35 million consumers each week in approximately 5,600 restaurants in the U.S.," according to the company website.
Published by Medicaldaily.com