Taking 15-Minute Walks Four Times a Week Cuts the Risk of Early Death by 40 Percent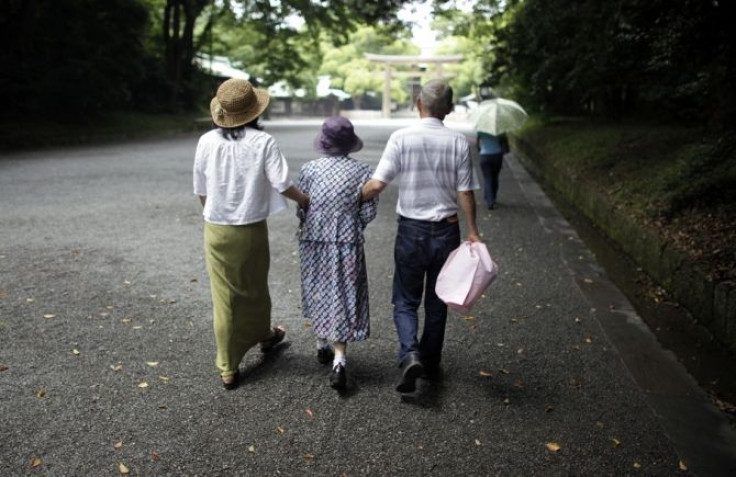 Taking a short stroll just four times a week may reduce the risk of early death by an astonishing 40 percent in older people.
Italian researchers found that each walk only needs to be 15-minutes long in the open air to give older people a better chance of extending their longevity by a few years.
Even after accounting for other factors such as smoking and diet, researchers found that older people who walked frequently had a 40 percent better survival rate than those who did not.
The 10-year study included over 156 residents living in a senior's home. The average age of the participants was 80.
Researchers noted every aspect of their lifestyle, health and habits including their mental state, their diets, their weight, their tobacco use, their coffee consumption and whether they were ever depressed. Researchers said that none of the participants in the study suffered cancer or other terminal illness, and that around 80 percent were physically active.
The study, published in the journal Maturitas, found that during the 10-year study two in three of the participants had died, allowing researchers to determine the difference between those who had died and the survivors.
"Over-all survival was highest for subjects walking at open air for four times weekly for at least 15min in comparison to subjects walking less than four times weekly," researchers wrote in the study.
"After adjusting for sex, age, education, chronic diseases, smoking, Body Mass Index and CD4/CD8 ratio, elderly people walking at open air for four times weekly had 40 percent decreased risk of mortality that individuals who walked less than four times weekly," researchers added.
Experts explained that walking could delay the onset of heart disease, stroke and other common causes of death in the elderly. They explained that getting fresh air and exercise could also enhance the immune system to prevent infection, strengthen bones and reduce obesity.
They explain that taking frequent strolls bolsters physical health, which can mean a reduced risk of injuries from falls in older people.
Researchers noted that older people who walked regularly were also more likely to eat healthily and are less likely to be depressed.
However, researchers said that even after taking these factors into account, their findings suggest that encouraging older people to walk more would have a variety of health benefits that would in turn lengthen lifespan.
"Findings suggest an independent and protective effect of walking on mortality and supports the encouragement of physical activity in advanced age for increasing longevity," researchers concluded.
Published by Medicaldaily.com