Teenager Found Alive 100 Hours After Turkey Quake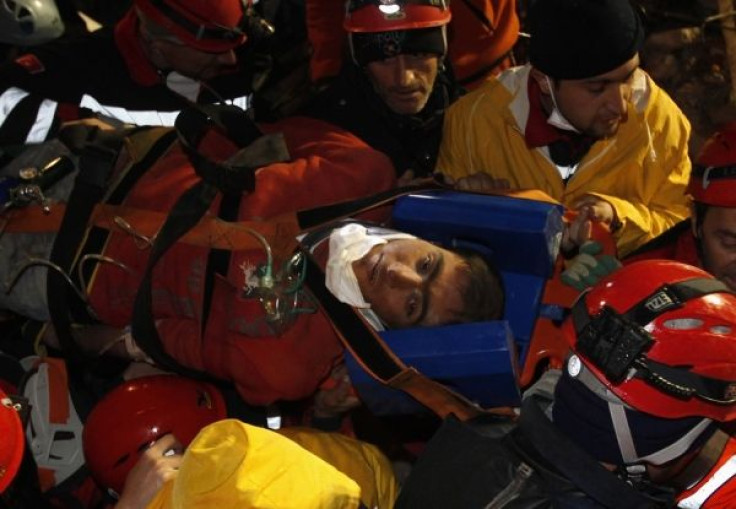 Rescuers at a collapsed apartment building in Ercis in Eastern Turkey, four days after a devastating earthquake, found 18-year-old Imdat Padak alive amid the rubble, according to the semi-official Anatolian news agency.
The teenager was taken to a hospital for initial treatment, and then was airlifted by helicopter to Van, the news agency reported, according to CNN.
Padak didn't appear to have any significant trauma, but was suffering dehydration. As a student from the village of Kiziloren he was taking courses while preparing for university entrance exams, the report said.
He has been among the several people who have been found alive in the rubble days after Sunday's quake. A total of 185 people have been found alive from the rubble, according to Turkish officials
Published by Medicaldaily.com