Tennessee Woman, Angela Brower, Shares Photos Of Domestic Violence Abuse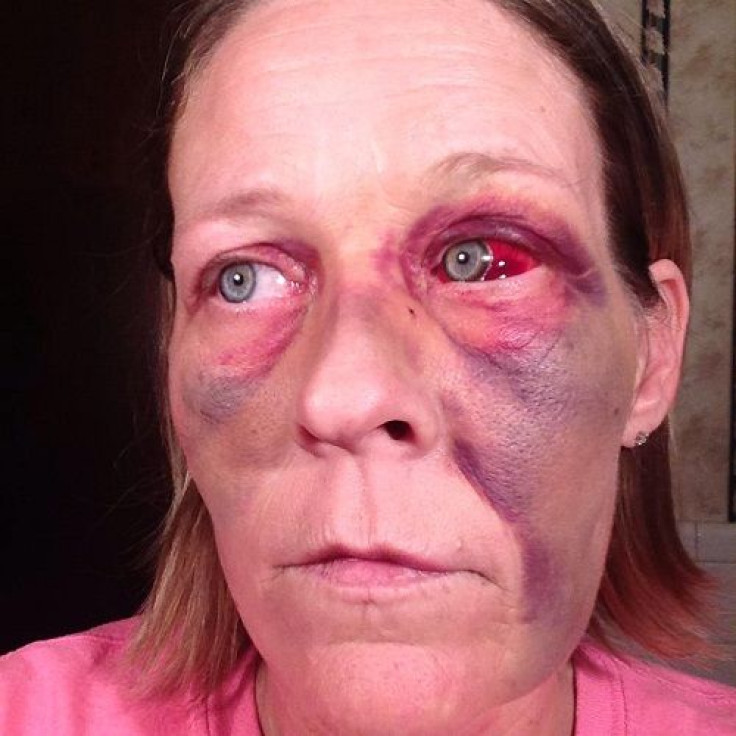 Angela Brower, 37, like so many women in America, was a victim of abuse. The Tennessee woman decided to share her physical and emotional pain online to spread awareness about domestic violence.
Brower said she had recently broken up with her boyfriend, whom she had been dating for six months, when she began seeing signs of physical and verbal abuse. One day, he told Brower he was coming over to get his stuff, but instead, he attacked her, knocking her in the face. "The orbital bone around my eye was completely shattered and my nose was broken on both sides and very displaced," Brower told The Huffington Post.
After she woke up from the original blow, she found him beating her in the back of her head. She begged him to spare her life, along with the life of her children. After that, she decided she would never go back to him and make a real change.
After she was released from the hospital, she decided to share her horror story and progress with Facebook. "I want to raise awareness for women who are afraid and ashamed of what has been done to them," she said. "They blame themselves. I want them to know that it is not their fault."
She said this was the second time she went back to him, but this would definitely be the last. "I made a mistake and I took him back, and everything was OK for a little while," she said. "If you have never been there, you can't understand why people go back. Women follow their heart, they love them, they want to believe them when they say they will change, they lose their friends and family and don't feel like they have anyone."
According to WREG News Channel 3, Brower's ex-boyfriend has been charged with aggravated assault and is being held on a $20,000 bond. Brower also started a Gofundme page to help her pay for her hospital expenses. So far, the fundraiser has raised more than $11,000.
"I have health insurance, but it only covers half the costs," she said. "I don't want to lose everything I have because I fell in love with the wrong person."
According to the National Coalition Against Domestic Violence, every nine seconds in the U.S. a woman is assaulted or beaten. And an estimated 1.3 million women are victims of physical assault by an intimate partner each year.
Published by Medicaldaily.com