Test To Predict Dementia, Alzheimer's Risk Could Be Conducted At Annual Doctor's Visit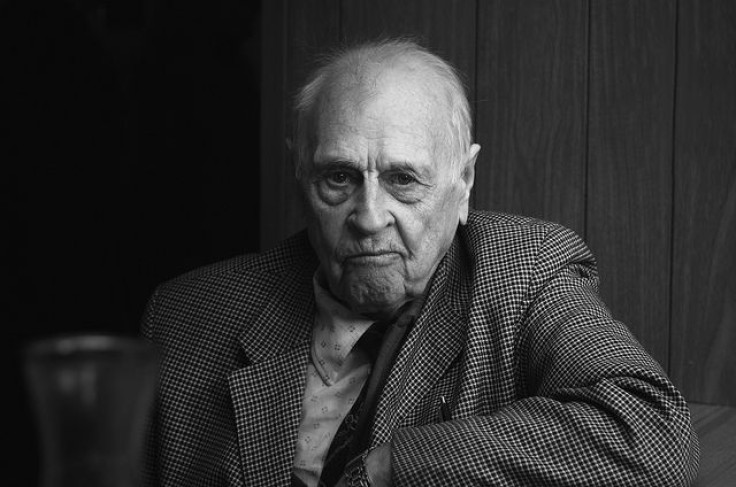 Many people may be unaware of what dementia is, but the reality is it's a serious neurodegenerative disease affecting more than 47 million people worldwide. There is no cure for the disease, only treatments that can alleviate some of the symptoms brought on by it. For this reason, it's crucial to detect it as early as possible. Thanks to new research, patients may soon find out their risk during a routine visit to a family doctor.
Called the Dementia Risk Score, it's essentially an algorithm capable of predicting a person's five-year risk of developing dementia or Alzheimer's and ruling out those who have a low risk. Researchers from the University College London created the test with the help of data from general practices throughout the UK. Specifically, the data, which were collected by The Health Improvement Network, consisted of records from nearly 6 percent of the UK's general practices — this came out to about 12 million patients' information. Out of 472 possible practices, the researchers selected 377 to serve as the basis for their study. The remaining 95, which accounted for 264,224 patients, acted as validation of their results.
The study involved patients aged 60 to 95 whose information was available from 2000 to 2011. All patients with dementia, memory problems, or cognitive impairment were excluded, leaving the researchers with 930,935 patients' data to help build the Dementia Risk Score.
Knowing dementia risk increases after 80 years old, the researchers further divided the patients into two groups: one with patients aged 60 to 79 and the other with patients aged 80 to 95. To further calibrate their test, they included a range of known risk factors for dementia and broke them down into four categories: sociodemographic measures (sex, age, social status), health status/lifestyle measurements (smoking, body mass index, cholesterol levels, blood pressure, alcohol use), medical diagnoses (diabetes, heart disease, stroke, atrial fibrillation), and prescription medications ( anti-hypertensive drugs, hypnotic medication, statins, aspirin, other nonsteroidal anti-inflammatory drugs).
When it came to the 800,013 patients aged 60 to 79, there was a combined total of more than three million person years over the course of the study. "Person years at-risk" is the time a person spends at-risk for a disease (in this case dementia), and for this group, the average risk was more than four years over the course of the 10-year study. The Dementia Risk Score found about 6,017 new incidences of dementia diagnoses during the study, which measured out to 1.88 per 1,000 person years spent at-risk.
The outlook was worse for those in the older group, which comprised 86,096 patients aged 80 to 95. With a combined 429,670 person years at-risk, the average risk per person still came out to a little more than four years per person over the 10 years. However, the Dementia Risk Score found 7,104 new diagnoses in this group, which translated to 16.5 instances of dementia per 1,000 person years spent at-risk. This meant that even though this older group had a similar risk for dementia as the younger one (considering the aforementioned risk factors), it was still more likely to occur in this group.
The researchers concluded collecting health data, often through primary care visits, can help predict if someone is at a high risk of developing dementia. Likewise, it can also help to rule out those with a low risk of developing the disease, and reduce their chances of undergoing further testing. "The score could be especially useful for identifying people at a very low risk of dementia [as recorded by their general practitioner]," lead researcher Kate Walters said in a press release, adding it would be especially helpful to those who are "anxious about developing dementia."
Source: Walters K, et al. Predicting dementia risk in primary care: development and validation of the Dementia Risk Score using routinely collected data. BMC Medicine. 2016.
Published by Medicaldaily.com