Texas Man, Jacob Lavoro, Could Serve A Life Sentence For Baking Pot Brownies With Hash Oil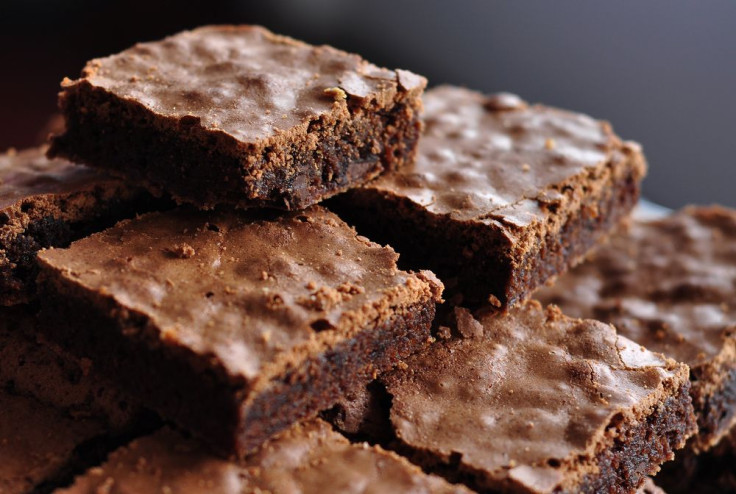 A Texas teenager could face up to a life sentence after he was arrested last month for manufacturing and selling pot brownies laced with hash oil. Jacob Lavoro, 19, has been charged with a first degree felony punishable by five years in prison to a life sentence.
Due to Texas state law, law enforcement officials were able to calculate the total weight of the drugs including sugar, butter, milk, and other ingredients used to make the pot brownies, which added up to 660 grams or around 1.5 lbs.
"That's higher than the punishment range for sexual assault, higher than the punishment range for aggravated assault with a deadly weapon," legal counsel for marijuana advocacy group NORML's Texas chapter, Jamie Spencer, told KUTV. "This case is the perfect example of the insanity of Texas' drug laws. Especially when it comes to marijuana or anything where the active ingredient it THC."
After responding to Lavoro's apartment over a complaint involving marijuana use on April 15, Round Rock police seized 1.5 lbs. of brownies, a pound of marijuana, a dozen baggies with marijuana and hash oil, digital scales, and $1,675 in cash, the Associated Press reported. With a higher concentration of tetrahydrocannabinol (THC), the psychoactive compound found in marijuana, possession of hash oil is put in the same penalty group as amphetamines and ecstasy.
Upon his arrest last month, Lavoro was charged with possession of marijuana, possession of hash oil, and sale of cookies and brownies laced with hash. He was booked into Williamson County Jail and later released on $30,000 bail.
"It's outrageous, it's crazy! I don't understand it," Jacob's father, Joe Lavoro told KEYE-TV. "Five years to life? I'm sorry, I'm a law abiding citizen. I'm a conservative. I love my country. I'm a Vietnam veteran, but I'll be damned ... this is wrong, this is damn wrong!"
Williamson County prosecutor Travis McDonald acknowledged that someone in possession of four grams of hash oil can be charged with a first-degree felony. The fact that this is Lavoro's first offense will also be taken into account, McDonald explained.
Published by Medicaldaily.com