12 Thoughtful Mother's Day Gifts to Show How Much You Care
Everyone has different ways of celebrating Mother's Day. Some prefer having a simple dinner at home, while others opt to give presents to express their love and appreciation. Choosing a gift for this occasion can be challenging. Although roses, flower bouquets, and chocolates are great gifts; you might want to shake things up this time. Consider these thoughtful and practical gift ideas compiled by The Bitbag Team that will be beneficial for all mothers.
Let your mom get a well-deserved beauty rest and stay cozy in bed all day with Ghost Pillow Memory Foam. The patented phase-change material, cool-to-the-touch Ghost Ice Fabric and support core adjust to the body heat in real-time and provide a cool feeling and continuous airflow throughout the night. It also relieves aches and pains, supports the head, and keeps the spine aligned regardless of sleeping position.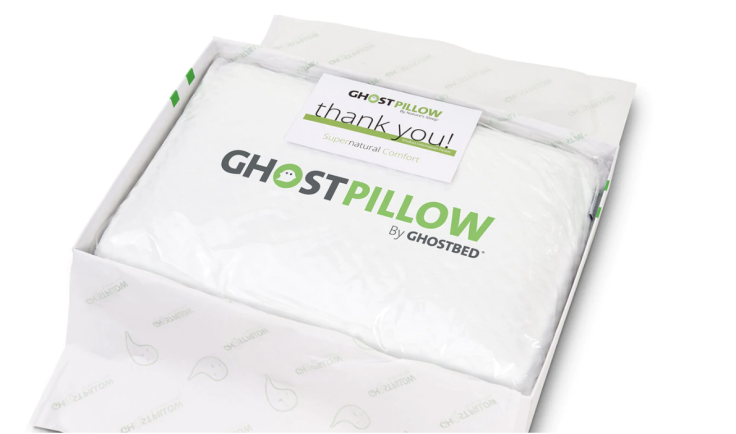 This is a useful and long-lasting gift for moms of all ages, including your aunts and sisters-in-law! GhostBed offers exciting promos for Mother's Day that you shouldn't miss, as well. You can enjoy 25% off on Bedding Accessories, 30% off on GhostBed Mattresses plus two Luxury Pillows, 40% off on Adjustable Bed Bundles, and 25% off on Venus Williams Collection plus two Luxury Pillows, or up to $2,000 off on Ghost SmartBed.
Mothers may be fearless, loving, and joyful; but it is still important to pay attention to their overall well-being, particularly their mental health. Since moms are prone to stress, burnout, anxiety, and sleep problems; it would be a great idea to book her an online therapy session at Hers. In that way, you can help nurture their mental health even from the comfort of your home.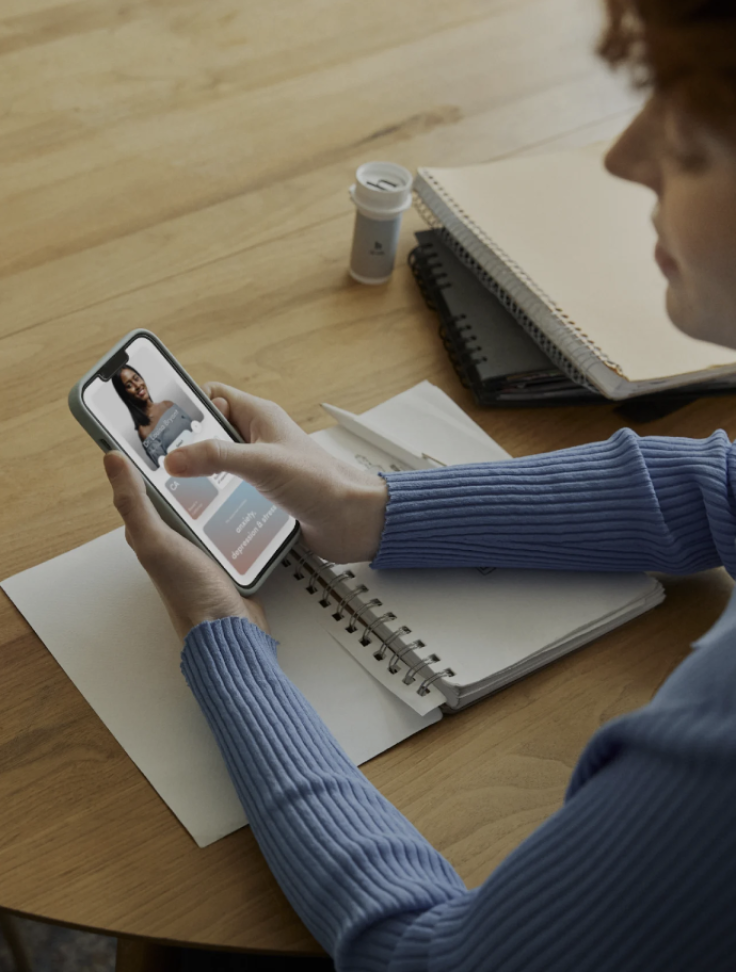 Hers creates personalized online mental health care plans designed for each patient's needs. Simply take a mental health assessment, and a health care provider will assess the answers and concerns. Then, specific medication will be delivered to your doorstep. You may select a licensed therapist, book video sessions, track progress, and switch therapists anytime.
Although getting insurance for your family may not seem like a big thing, giving it as a gift for Mother's Day will be meaningful if it's from Lemonade. Lemonade doesn't only provide financial security; it also covers multiple insurances in one go. You can provide everything for your mom-from life and car insurance to renters, homeowners, and even pet insurance. It's convenient and accessible for everyone.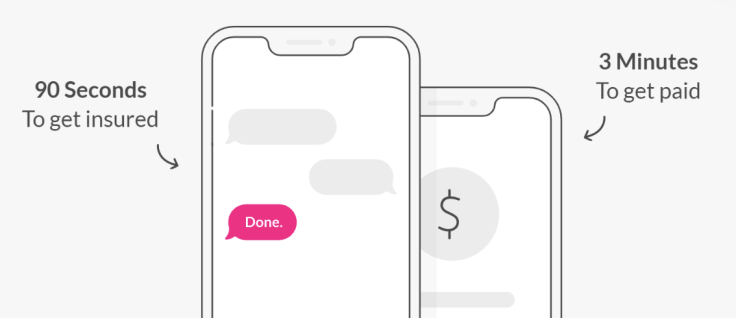 In just a few clicks, you can easily get your mother insured. Through Lemonade's app, suitable insurance will then be crafted for them with the help of an artificially intelligent bot called Maya. Let them answer a few questions, and Maya will analyze the data and show the personalized policies and prices. Within 90 seconds, your mother will be covered instantly without processing documents or dealing with complicated policies.
Aside from home furniture, an air purifier is also a useful Mother's Day gift. It eliminates foul odors and harmful chemicals to protect your home from allergens, dust, pet dander, and other microorganisms. The EnviroKlenz Air System Plus prevents airborne contaminants in indoor environments, leaving pure and clean air. Mothers are commonly responsible for maintaining the cleanliness of the house, so it would be a big help for her to have an air purifier.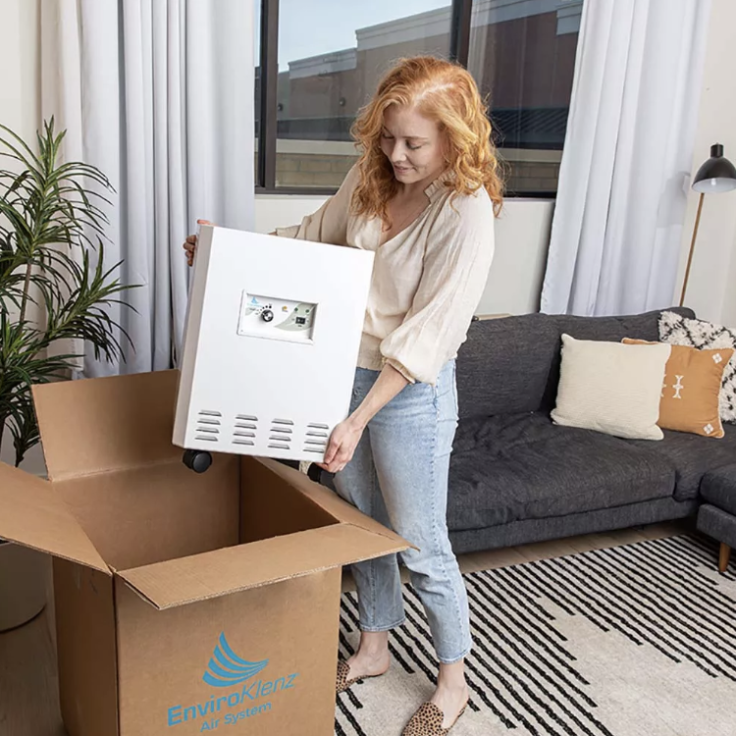 The EnviroKlenz Air System Plus features an air cartridge, HEPA filtration, UV-C bulbs, and indicator lights that effectively capture and neutralize microorganisms and toxic particles. This air purifier also has a four-speed blower with an easy-to-adjust knob for maximum air exchange with minimal noise, wheels for easy portability to any room, and a sleek design that can fit in any space. It can filter air spaces of up to 1,000 square feet with three to five air exchanges per hour.
Health matters above all. That's why a personalized fitness and nutrition plan is necessary. Beyond Body allows you to carefully monitor food, reach weight loss goals healthily, and improve overall health online. You just have to answer a few questions about your mom's sleep and work schedule, dietary preferences, and lifestyle to determine the perfect diet and fitness plan for her. Then, a health analysis and personalized meal plan will be created.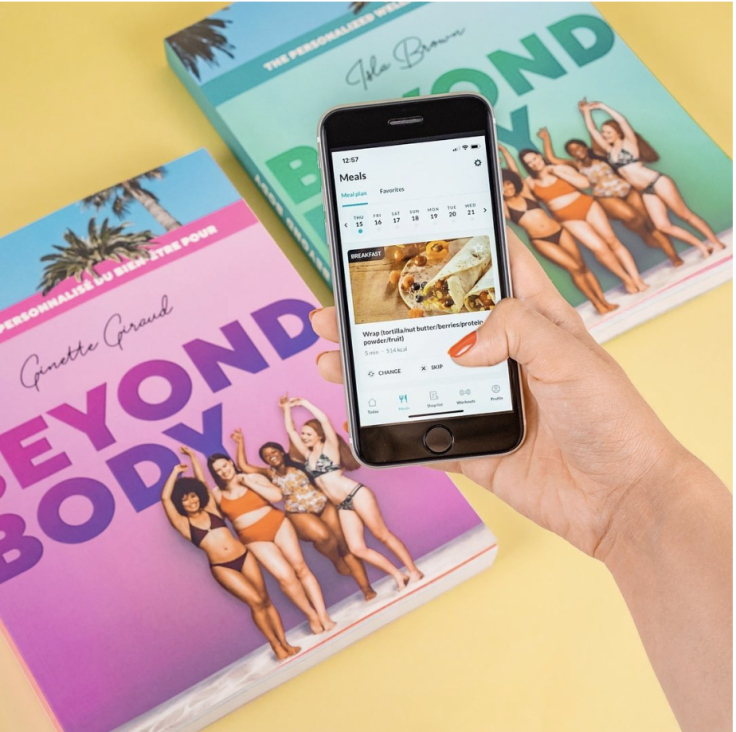 Beyond Body is definitely a creative and interesting Mother's Day gift idea because the answers and information will be compiled in a book, which will serve as a guide in weight loss and a healthy eating journey. It includes meal plans, nutritional guides, recipes, workout regimens, daily routines, and informative and helpful tips for monitoring the diet plan accordingly. You can choose between a PDF and a physical copy of the book.
Strengthen maternal bonds with delicious and nutritious meals! This is the ideal gift for moms who are on a keto diet! Keto Cycle will make it easier for her to start or maintain a keto diet. They will create a meal plan based on her lifestyle, health, and nutritional needs to achieve the best results effectively and quickly. The meal plan includes over 10,000 easy-to-prepare recipes and simple ingredients.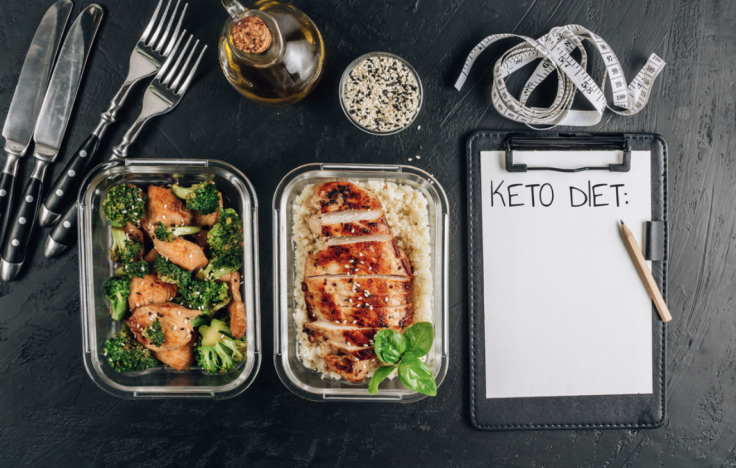 By taking a short quiz in an app, you'll get a personalized meal plan and step-by-step recommendations from professionals on how to lose weight for good. The app is designed for keto beginners to properly guide them about a keto-friendly diet as well as its health benefits such as a clear and sharp mind, increased energy, improved heart health, lower blood sugar, and hormone balance.
Ensure that your mother is always healthy. No one fully understands their overall health condition without taking specific tests and consulting a doctor. Labcorp offers a Women's Health Blood Test package, where you can conveniently evaluate common concerns among women through comprehensive tests and screening, such as diabetes, heart diseases, and thyroid problems. The package includes:
Comprehensive Metabolic Panel
Complete Blood Count (CBC)
Routine Urine Analysis
Cholesterol and Lipid Panel
Diabetes Risk (HbA1c) Test
Thyroid Stimulating Hormone (TSH) Test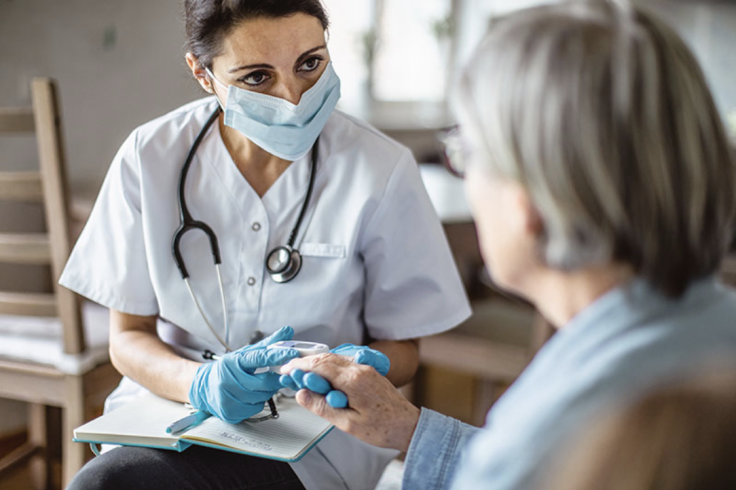 To get this test, you have to pay for it online. Then, an independent physician will review and approve your test requests right away. Upon taking the test from the comfort of your home, bring your sample to a Labcorp location near you. In a few days, you will be notified to access your easy-to-read results in your Labcorp OnDemand account. You can also download your results if you need a copy or bring them to the doctor.
Since moms love to cook, a box filled with organic produce will surely brighten their day. Encourage your mom to switch to a healthy lifestyle and discover new recipes with Farm Fresh To You. There are different types of boxes to choose from: mixed fruits and veggies, fruits only, veggies only, no cooking, traditional CSA, and snack pack.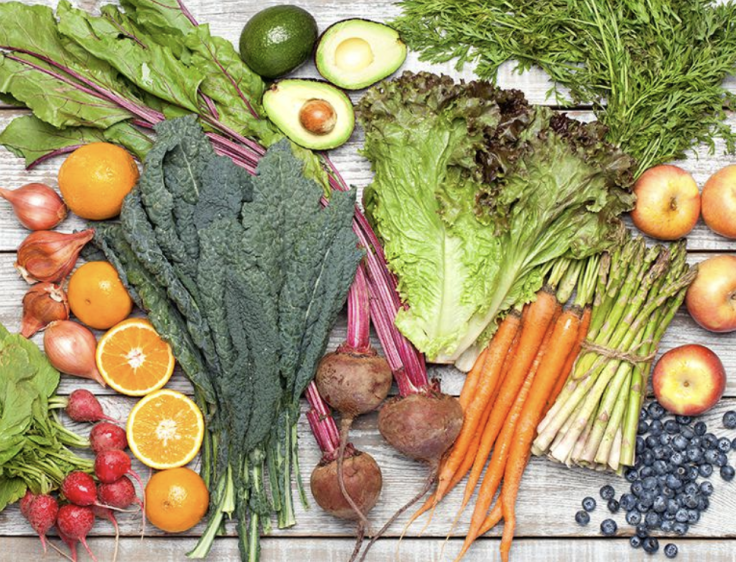 You can also have it customized and delivered. Simply choose from a well-rounded mix of seasonal produce items based on your box type and size. You may opt to add and remove items as well. After confirming your order, you can browse a selection of over 100 specialty farm products such as pasture-raised eggs, dairy, hand-crafted jams, local honey, organic nuts, dried fruit, olives, and fresh flowers to add to your customized box.
Show your mother that you care by giving a cup or bowl of warm, tasty, and healthy broth to soothe their hearts after a tiring day. Brodo offers four hearty flavors of bone broth: Organic Chicken, Grass-fed Beef, Vegan Seaweed and Mushroom, and Signature Hearth. They are made from 100 percent grass-fed animals and loaded with protein broken down into valuable amino acids like proline, glycine, glutamine, and arginine.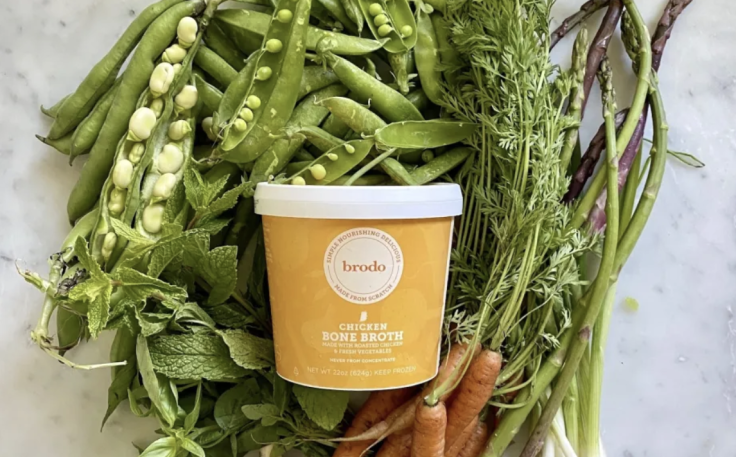 Each flavor contains meaty bones and fresh whole-cut organic vegetables for better flavor and more well-rounded nutrition—no artificial flavors and preservatives added. This is a low-carb comfort that can be served as a soup. You can also make a meal out of it! A daily serving of Brodo can help lose weight, improve gut health, and strengthen joints. It is available in six- and ten-packs.
Here's the perfect Mother's Day gift idea for soon-to-be moms and moms who are still nurturing their babies. Kindred Bravely has an Organic Cotton Skin to Skin Wrap Top that allows mothers to snuggle their babies hands-free. This adjustable and super soft skin-to-skin wrap top is made from sustainably sourced 95 percent organic cotton fabric and five percent spandex, suitable for sensitive skin. It is ideal to use when sitting on a bed.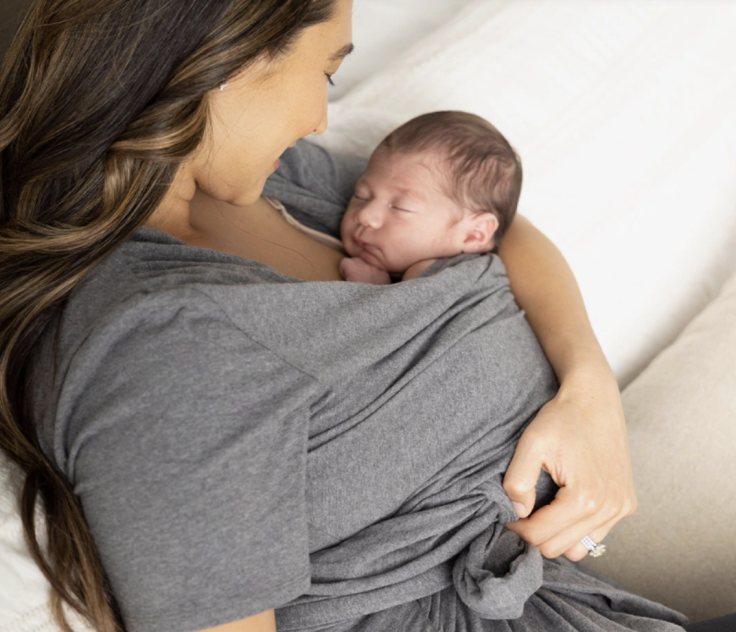 Wrap the long ties around your torso to get enough support, then place your little one against your skin in the center like a kangaroo. Make sure to always support your baby with both hands when you're moving or standing while wearing the wrap top. It is recommended for babies weighing 15 pounds and is available from small to XXL.
Aromatherapy is incomplete without essential oils as they have a lot of health benefits, including relieving stress, improving sleep, preventing headaches, and helping treat fungal infections. There's no doubt why most moms love to explore and try different essential oils. Art Naturals will make it easier to radiate positivity with Awake Roll On! It is travel-sized, so your mom can slip it into her pocket or bag and bring it anywhere she goes.
The invigorating and refreshing blend of eucalyptus, peppermint, tea tree, lemon, fir needle, cardamom, and bay leaf oil will leave her mind and body feeling energized and ready for the day. She can apply the Awake Roll On on her wrists, center of the neck, behind the ears, or on her chest. Then, let her allow body heat to diffuse aromatherapy that can uplift mood, eliminate negative energy, and reduce stress.
Does your mom have a hard time sleeping at night? Yogasleep has got her covered! The Whish Multi-Sound Machine plays white noise and soothing melodies designed to relax her body and calm her mind. She can select multiple sounds that can help her sleep faster and longer, including rain, ocean waves, or the sound of a running fan. It features 16 sounds, eight white noise sounds, signature dohm, nature sounds, sleep songs, and meditation soundtracks.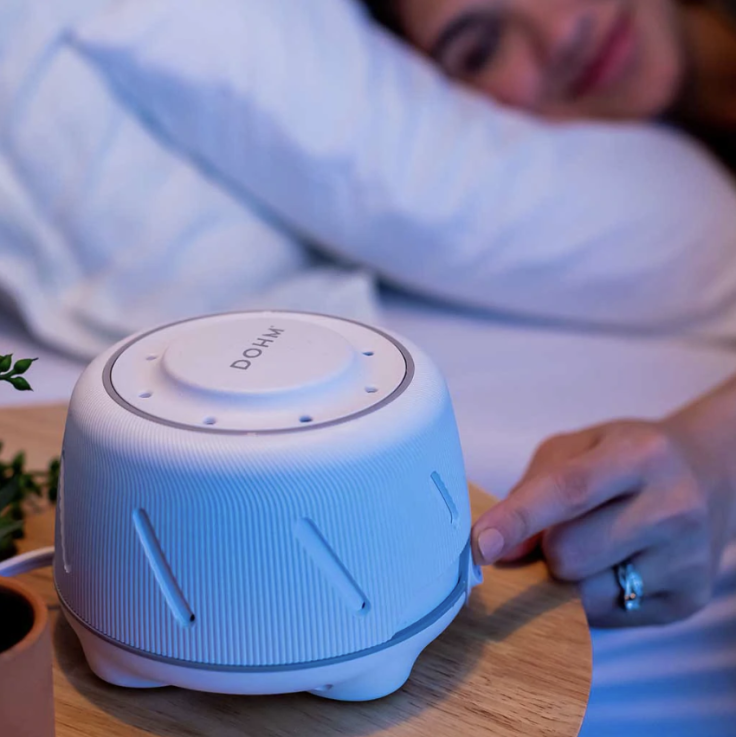 She can set the timer for the Whish Multi-Sound Machine to six or eight hours until she falls asleep, too. This is really helpful in fixing the body clock, conditioning the mind, and creating a peaceful environment during bedtime. Its sleek and compact design makes it a perfect addition to your bedroom. She can also bring it to any room or area in the house.