Tobias Bass, 10, Pens Letter To Local News Station To Help Brother With Cerebral Palsy Ride With Him In 5K Run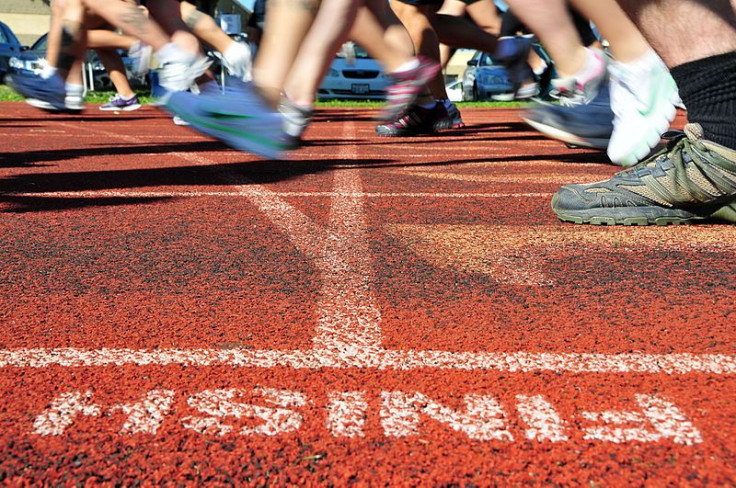 Tobias Bass' brother, Titus, has cerebral palsy. He can't walk, hear, or eat food. But in a heartfelt letter to his local news station, Tobias wanted to help his brother do something he'd never done before: come along with him on a 5k run.
"My brother is 11 and has cerebral palsy and is deaf and lost his stomach last year," he wrote. "He cries when he sees kids playing outside and wants to go. So I decided I would start by pushing him in a 5k and we would work our way up to [an] ironman contest someday."
Cerebral palsy is caused by an interference with brain development that usually occurs before birth. The disorder impacts movement, muscle tone, and posture. People with cerebral palsy manifest various symptoms depending on the severity of the disease. Symptoms range from lack of muscle coordination to problems swallowing.
Ten-year-old Tobias reached out to Oklahoma's News 9 because he wanted to be able to push his brother in a jogging stroller for the 5k run, but could not afford to buy one. He did not ask the station to buy him the stroller. Instead, he asked if the anchors would tell the public that he needed a stroller to borrow for the race, which is set to take place this Friday, Sept. 27.
Oklahome Able Tech came through in a crunch, delivering the jogging stroller to Tobias on Thursday afternoon and allowing him to keep it. The boys have been practicing with it, and News 9 cameras will be there filming as they participate in the race.
For a video of the Bass brothers' touching journey, visit Oklahoma News 9.
Published by Medicaldaily.com