Toddler, Aria Schilling, Denied Life-Saving Heart Surgery: Insurance Provider Rejects Coverage 2 Weeks Before Scheduled Operation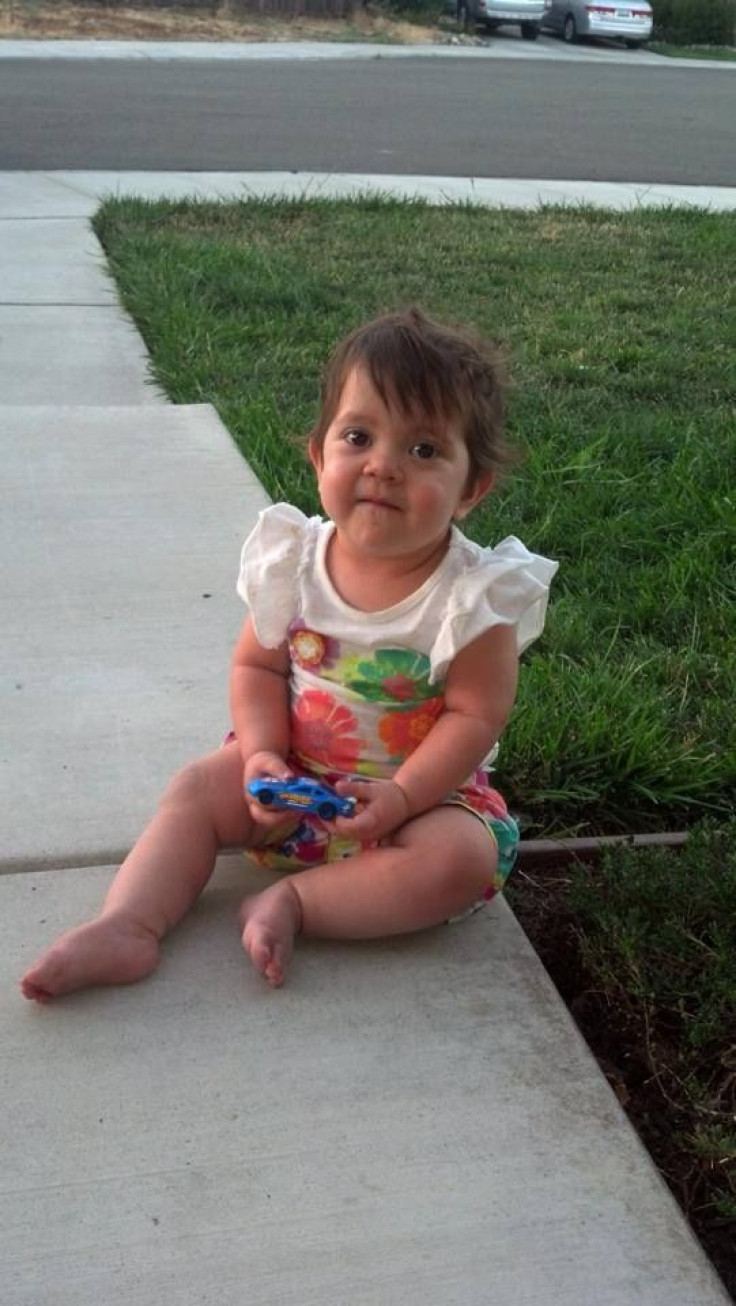 Aria Schilling's parents, Johan and Bridgette, were getting their daughter ready for an operation she desperately needed to save her life when they were told health insurance would not cover the procedure. Now, the Schilling family is considering every available option to finance Aria's life-saving heart surgery.
"When you have a child that's been sick and you're trying to manage day by day, you think the doctors, nurses and case managers are doing their job," Bridgette Schilling told ABC News. "[They said] They're going to fast-track this. I don't know any mom that wants to fast track their daughter's open heart surgery."
Aria has been under the care of doctors at Children's Hospital and Research Center in Oakland since January and was scheduled to undergo surgery at the hospital. She requires open heart surgery because she was born with an irregular heartbeat, a hole in her heart, and an obstructed ventricle. Doctors diagnosed her with ventricular tachycardia, ventricular septal defect, and pulmonary stenosis, according to The Reporter.
Just two weeks before Aria was supposed to have her operation at the Oakland Children's Hospital, the Schilling family found out their medical insurance provider would not cover it. Western Health Advantage told the Schillings that it could not cover the surgery because the hospital was considered out of service.
"I will say this, that the pain and suffering is horrendous. I've never had so much anxiety in my life," Schilling told ABC News. "[It's one thing if it's me,] it's another thing if it's about my child."
According to a Western Health Advantage representative, the company covers 3,000 physicians in addition to 14 hospitals and medical centers. The Schillings say they were recommended to the University of California Davis Medical Center. But Bridgette Schilling said that UC Davis is where Aria's heart problems began, and that the family is not comfortable with their service.
Aria's family is also worried about the amount of time it could take to reschedule the procedure. With the toddler's condition expected to worsen, surgery could be postponed for six weeks if she falls ill. Bridgette and Johan plan to meet with a cardiothoracic surgeon in Western Health Advantage's network sometime this week to discuss options.
Published by Medicaldaily.com