Tolerance For Anti-Vaxxers At Australian School Leads To Chickenpox Outbreak, 80 Children Sick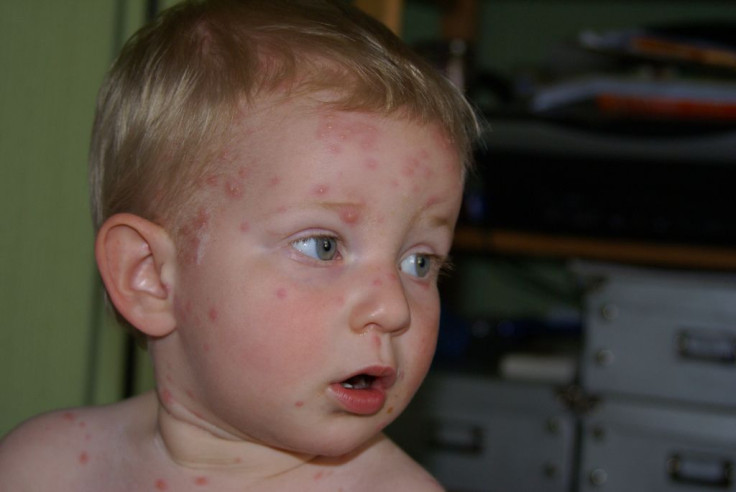 Among the 320 children attending Brunswick North West Primary in Australia, around 80 have contracted chickenpox and the worst part is that it could've easily been avoided. The Melbourne school, which has lower vaccination rates than both state and national averages, urged tolerance for parents involved with the anti-vaccination movement. Now they're in the middle of a chickenpox outbreak.
"There are no firm figures on the number of students who have contracted the illness since then, but we've been advised that over the period there has been an absentee rate of about 25 per cent on any given day," a spokesman for the Department of Health told The Age. "Given the time of year, there are a number of other reasons which would lead to a higher than usual absentee rate."
Brunswick's principal sent out a newsletter in May stating 73.2 percent of students were vaccinated compared to 92 percent in the local postcode and 90.4 percent in Victoria. Schools in Victoria cannot bar kids from attending school if they are not vaccinated, but parents are required to inform the school if their child is not vaccinated.
Although the state's government has passed "No Jab, No Play" laws that will go into effect on Jan. 1 of next year, these laws will not apply to primary or high schools. However, preschoolers who have not been vaccinated will not be allowed to attend kindergarten or child care. Brunswick had previously issued statements asking parents to be tolerant of other opinions on vaccination. Not all agreed.
"I think everyone should get vaccinated because it's a matter of public health and community safety," Sara McKenzie, whose son is a first grader at Brunswick said. "You don't just vaccinate for your kids, you have to consider the whole community. No matter how angry you get, what are they going to do? You can't make people vaccinate their children."
According to the Centers for Disease Control and Prevention, chickenpox is a highly contagious disease resulting in a blister-like rash, itching, tiredness, and fever. The chickenpox vaccine is the best way to prevent chickenpox, but vaccinated children can still contract the disease from unvaccinated children. Around 4 million people in the United States contracted chickenpox each year prior to the vaccine. Today, that number has declined to around 10,600.
Published by Medicaldaily.com