Tommee Tippee Sippy Cups Reportedly Have Defect That Puts Children At Risk Of Mold Exposure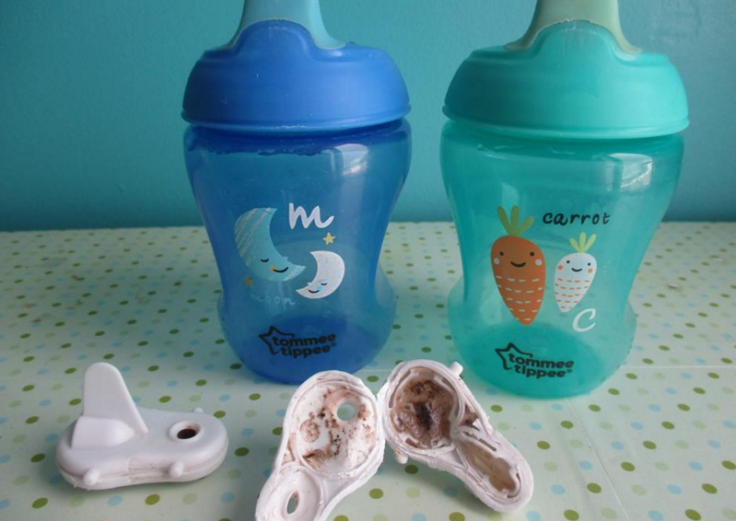 Tommee Tippee, a popular international child product company, has recently been at the center of controversy after several parents went to Facebook with claims of finding mold in the mouthpieces of their children's anti-spill sippy cups.
The first post describing a moldy Tommee Tippee sippy cup was put up last Thursday by Marie-Pier S. L'Hostie and Penny Powell, both of Quebec, Ca. When translated from French, the post explains of how a friend, Simon O'kanada, broke open the anti-leak beak of the sippy cup in an effort to better understand why his son kept getting sick. According to the post and included images, O'kanada found mold on the inside of the cup's beak. Although O'kanada did not specify what illness his son was suffering from, according to MedicineNet.com, prolonged exposure to mold can cause allergic reactions such as wheezing, rash, watery eyes, runny nose, itchy eyes, coughing, and redness of the eyes. Mold has also been linked to asthma in children.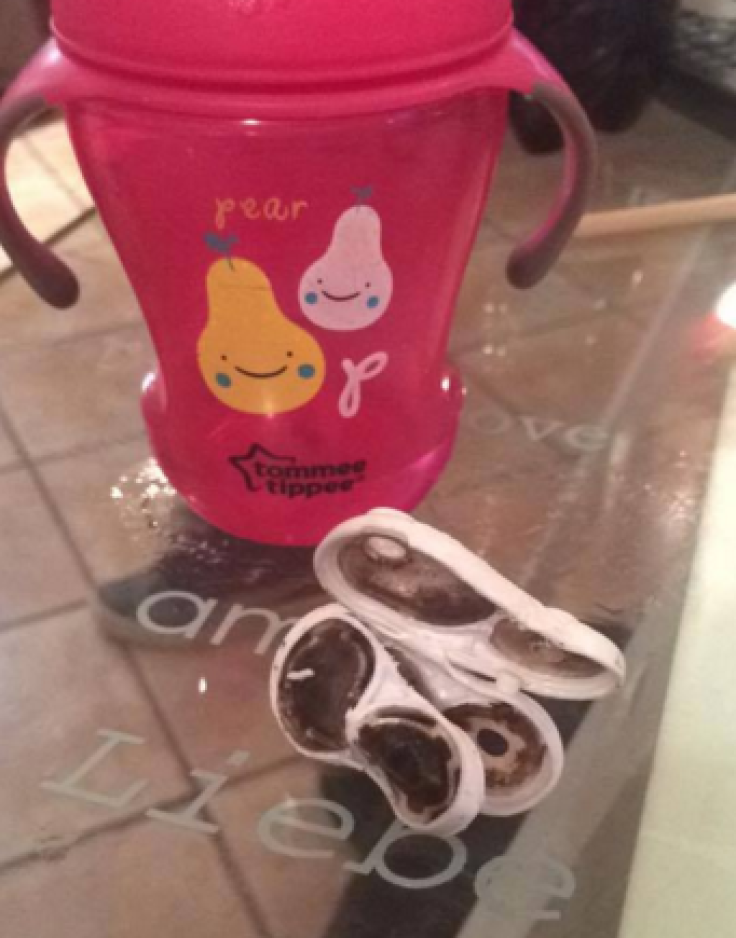 "It doesn't wash and can't be seen unless it is broken open," the post reads when translated to English. "If you please, those who have these cups, pay attention! Being washed by hand or in the dishwasher, the mold will stay there!"
To date, the post has been shared over 144,000 times and has since sparked a series of other parents sharing images of mold also found inside their children's Tommee Tippee sippy cups, Buzzfeed reported. In response to the criticism, the Tommee Tippee French PR team took action Monday to address the mold defect and negative feedback, and assured parents they were "actively working on the subject."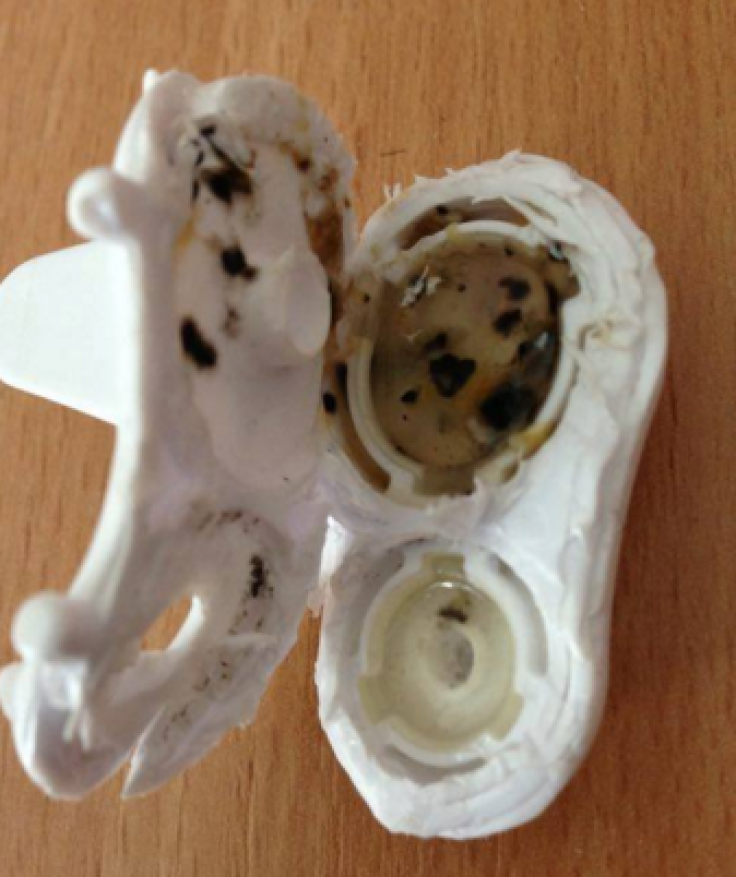 In addition to the public reassurance, the Tommee Tippee France post also included a diagram of how the bottles are meant to be properly cleaned. However, some parents have fought back, claiming that even with the proper cleaning method the mold still continues to build up.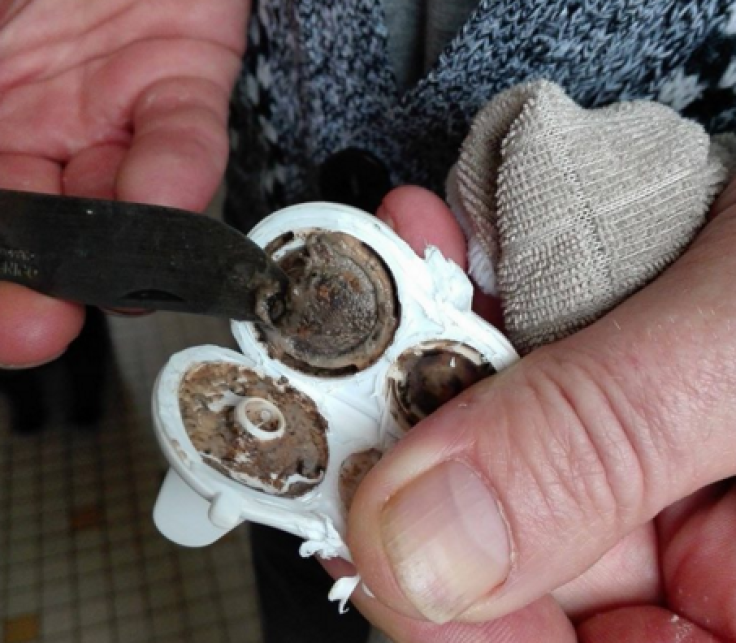 "It was cleaned properly and regularly. We had to break open the top to discover this," wrote one post, as reported by Buzzfeed. "I love your brand and your products. However, regarding the anti-leak valve, there is a real problem…"
Tommee Tippee U.S. recently reached out to Buzzfeed in regards to the sippy cup mold problem, explaining to the news agency that although they have sold "millions of Sippee cups and have had some very positive feedback" they were aware that "a few people have not had a good experience with the valve part of the cup." The company claimed that when used and washed properly, the cups should not grow mold. For example, the company cited that cups should only be used with certain specified liquids, and when used with thick formula milk, juices with pulp, and warm liquids, problems may arise. Tommee Tippee added that they would like to personally speak with any parents experiencing problems with the product and have also prepared a page on their website to help parents care for their cups and valves.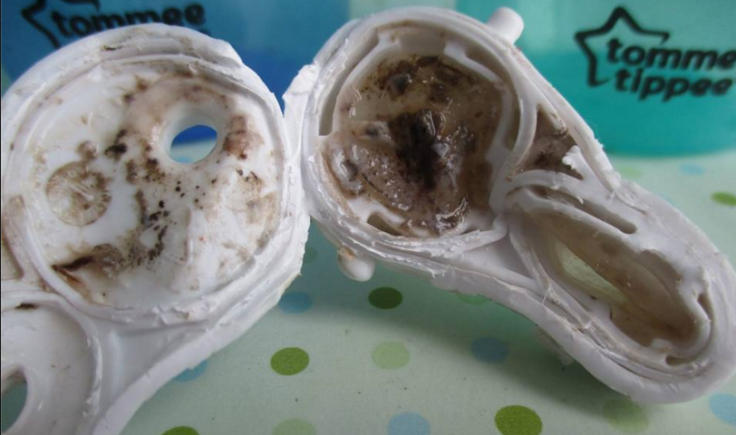 Published by Medicaldaily.com