Top 7 Instagram Food and Fitness Accounts To Follow For Your Health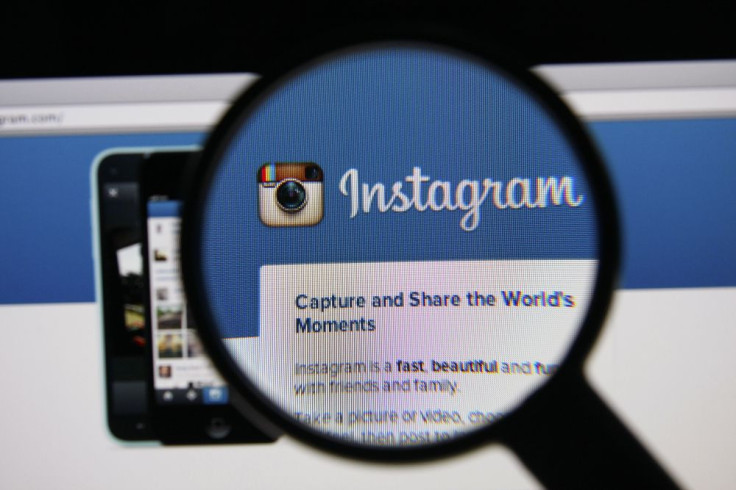 Social media allows all of us to peer into the lives of other people, especially Instagram. Users capture their daily lives via photo or short video. With the help of a few experts, working out at home and learning new recipes has never been easier, and it comes with the click of your smartphone. On the other hand, there is so much information out there, which can sometimes seem daunting. But if you've ever been curious to find out how some of the best food bloggers and fitness experts make their magic, take a look at our list below:

Emily Sundberg is a New York native from Centerport, but she currently lives in Manhattan. Growing up in an "amazingly healthy household" and with a father who has celiac she has been exposed to foods like gluten-free peanut butter cookies and brown rice with spinach. "I get inspiration from my family, from my photography addiction, from new recipes I see in magazines, or new fruits I discover at Chelsea Market," she told Medical Daily in an email. "I love finding an outrageous recipe and making it healthy and still delicious, and of course, Instagram-able!"
Laura Kasperzak made a big splash with her yoga Instagram account. She started it in March 2012 because she wanted to track her yoga progress. Kasperzak never expected for it to blow up as it did. And with over 886,000 followers, she is able to share her other passion, which is photography. Kasperzak told Medical Daily in an email that her main goal is to influence and inspire as many people as she can.
With over a million followers, this Instagram page is a curator for positive messages, inspiring tips and techniques for being fit. Their tag is "Wellness & Inspiration Delivered Fresh," and that's exactly what their messages promote.
Julie Lee combines her passion for photography and food on her Instagram. "My food collages on Instagram started out as a way to showcase seasonal and local offerings from neighborhood farmers markets," she wrote on her blog, Julie's Kitchen. "It's evolved into an ongoing project in the study of plant design, exploration of color theory, and pure, unadulterated food-love." Julie is also creative when it comes to displaying her foods. As a food stylist and editor, she is constantly looking for uniqie ingredients," I'm always looking for that surprising element which can transform something from mundane to beautiful—whether it's the striped detail of a chiogga beet, the contrast between skin and flesh of a blood orange, or the fractal shape of a romanesco," she tell Medical Daily in an email. Lee attributes her parents for being the largest food influence in her life.
The former model turned Instagram and YouTube fitness guru makes videos to help both men and women target their fitness goals. He often shows workout routines that can be done from home and when you're on vacation, Cap also posts healthy recipes. He says his inspiration for becoming a personal trainer stems from his grandmother and sports.
Mary Helen Bowers is the creator of this ballet workout. She has seemingly transformed this precise and delicate art form into a sweat-causing workout. Bowers studied with the School of American Ballet when she was 15, and when she was 16, she joined the New York City Ballet and danced all over the world. After graduating with her Bachelor's from Columbia University, she decided to start Ballet Beautiful. "I want every client to feel the power of grace, strength, and possibility," she writes on the site.
Harpreet Kaur, is a nurse by day and a fitness maven by night. In 2012 when she first started her Instagram account she never intended for it to be a fitness page. "All my life, I had struggled with body image, I was never was happy with the way I looked," she tells Medical Daily in an email, "Throughout junior high, high school and even college I was always just too skinny and unhealthy and in 2012 I had dropped from being 106 lbs to 90 lbs in course of a year due to being depressed." Kaur decided to take her weight issues into her own hands. That's when she changed her diet and started working out. "I believe the mind, soul, and body are parallel universes. Because my mind was not in a healthy state, my body and soul were not in sync," Kaur said. She hopes to be an inspiration for others to follow, but also points out that her successes and struggles are with no one else but herself.
Published by Medicaldaily.com