'Top' Hospitals May Not Always Be Best: 2013 Hospital Ratings From Consumer Reports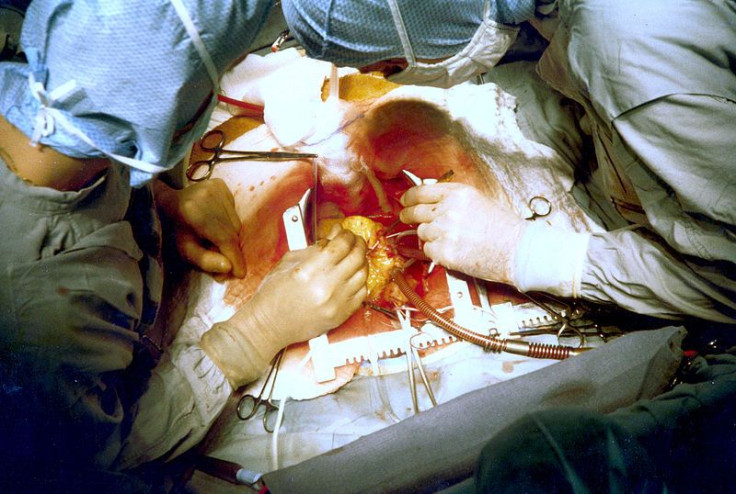 Today, Consumer Reports published its comparative ratings of 2,463 acute-care or critical-access hospitals nationwide.
'Your safer-surgery survival guide' was created by Consumer Reports Safe Patient Project with the help of a health care consulting firm. These rankings, the independent, non-profit organization notes, are based on the percentage of a hospital's surgery patients who died in the hospital or stayed longer than expected for their procedure, which is an approach used by some hospitals to monitor their own quality. The dataset encompasses Medicare claims from 2009 through 2011 for patients undergoing 27 categories of common surgeries. To establish an overall surgery rating for each hospital, the researchers combined the results for all procedures.The publication also compiled distinct and independent ratings for five separate procedures" back surgery, hip and knee replacement, and surgery to remove blockages in arteries in the heart or neck.
A patient considering surgery can search by state or hospital to see how hospitals stack up against one another.
Some suggest that, because they were not derived from "gold standard" measures, the ratings are not an adequate gauge for patients. "They are based on claims data rather than clinical data from patient records," David M. Shahian, M.D., vice president of the Lawrence Center for Quality and Safety at Massachusetts General Hospital told Consumer Reports. Nevertheless, while acknowledging surgery ratings are just one dimension of a hospital's overall value, the information may still be critical to those seeking quality care.
"We wish we had access to more comprehensive, standardized information, but this is the best that is available," said John Santa, M.D., M.P.H., and medical director of Consumer Reports Health. Santa also notes that by emphasizing differences in performance, the rankings may "motivate hospitals to improve."
Suprising Hospital Findings
"Scoring high in one procedure is no guarantee of success in others," write the authors of the report, naming St. Francis Hospital, in Roslyn, NY, as its prime example. That hospital, which is a 312-bed general medical and surgical facility, received CR's highest rating for angioplasty while also receiving its lowest rating for carotid artery surgery. According to U.S. News & World Reports, which also ranked and rated hospitals earlier this year, St. Francis performed 10,477 annual inpatient and 12,028 outpatient surgeries in its most recent reporting year.
Rural hospitals and specialty hospitals did better, on average, than other hospitals.
Several urban hospitals that serve poorer, sicker patients, including Mount Sinai Hospital in New York and University Hospitals Case Medical Center in Cleveland, also rated surprisingly well.
The particular hospital matters more in the case of some procedures than others. According to the article, there were "wider variation for several surgeries, including hip and knee replacements and back surgery, than for others, such as colon surgery and hysterectomy,"
The most surprising finding? Teaching hospitals, which reputedly receive the most funds from the federal government, often underperformed. "On average teaching hospitals performed no better than other hospitals," write the authors, noting that individual exceptions exist. Although they outranked other hospitals in angioplasty and carotid artery surgery, in the categories of hip, knee, and back surgeries, teaching hospitals did not rise above others in the rankings.
It is unclear how much money is granted teaching hospitals by the federal government because various departments, including the National Institutes of Health, the Department of Veterans Affairs, the Department of Defense, and the Health Resources and Services Administration, have supported them in the past, as enumerated by the now disbanded Institute for Health Freedom. According to Bloomberg, though, Medicare alone provided at least $9.5 billion to teaching hospitals in 2010.
Perhaps the most important aspect of the Consumer Reports article is its catalog of six suggestions for safety while undergoing surgery. Unlike most checklists that can be found online, this one is unusual in that it is intended not for doctors but for patients. If you are nervous about an impending surgery, you may want to consider consulting their comprehensive guide.
How to Effectively Compare Hospitals
To provide a snapshot of information about hospitals nationwide and to encourage them to improve their quality, the Centers for Medicare & Medicaid Services (CMS) createda tool called Hospital Compare. Working with consumer organizations as well as federal agencies, they created a system offering data from 4,000 Medicare-certified hospitals nationwide.
Specifically, they present information concerning the timeliness of care, including how quickly a hospital gives recommended treatments for certain conditions, such as heart failure or children's asthma. Their database also compares death rates and readmission rates with those logged nationally, while addressing the likelihood a patient will suffer complications or develop a serious yet preventable condition while in the hospital. In addition, Hospital Compare surveys recently discharged patients' regarding their experiences and gives figures as to the use of medical imaging tests, number of Medicare patients treated.
By viewing hospitals through two lenses — one provided by the government and one provided by Consumer Reports — any and every patient should now be able to compare surgical services and make an unfailing choice.
Published by Medicaldaily.com