Top Music From Taylor Swift And Rihanna Eases Surgical Pain In Kids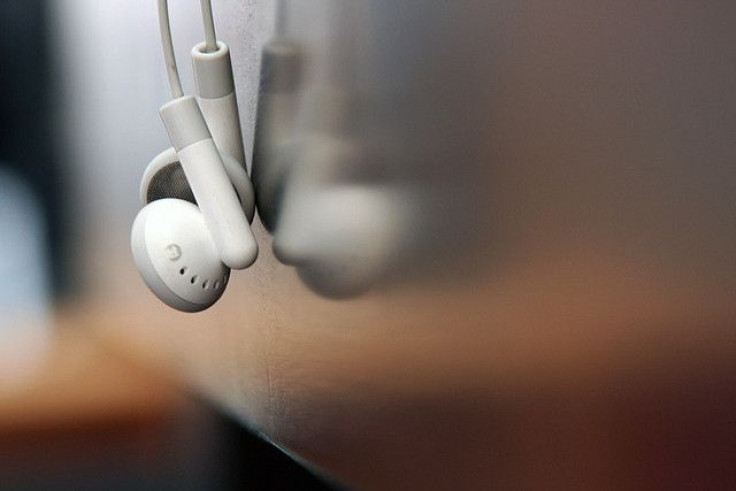 Shake it off? Pediatric patients who listened to 30 minutes of songs by Taylor Swift, Rihanna, or other top music artists in pop, rock, or country genres, experienced significantly less pain after receiving major surgery, found a new study published in Pediatric Surgery International.
Researchers from the Northwestern University Feinberg School of Medicine AND Ann & Robert H. Lurie Children's Hospital of Chicago evaluated about 60 patient's pain levels before and after listening to their music of choice, also referred to as audio therapy. Patients identified facial images, including a grimace, tears, and a happy face, to report their pain. Then, they were divided into three groups.
In the first group, patients listened to 30 minutes of music; the second group listened to 30 minutes of an audio book they chose themselves; and the third group listened to 30 minutes of silence through noise-cancelling headphones. The results showed listening to music or an audiobook significantly reduce pain compared to patients listening to nothing.
"Audio therapy is an exciting opportunity and should be considered by hospitals as an important strategy to minimize pain in children undergoing major surgery," Dr. Santhanam Suresh, lead study author, said in a press release. "This is inexpensive and doesn't have any side effects."
In fact, a separate study published in the journal Anesthesiologly found older patients who listen to jazz music once they're out of surgery experience lower heart rates and anxiety. Heart rate significantly decreased in both patients listening to jazz and silence through headphones (similar to the present study) — but it lowered quicker in patients who were listening to jazz.
The fact kids benefit from listening to their favorite music or story is especially important, considering complications associated with post-surgical medication. Experts have found opioid analgesics used to relieve pain can cause breathing problems in children. This prompts caregivers to limit the amount prescribed, which means children's pain is poorly controlled.
Researchers believe this is "the first randomized study to evaluate and demonstrate the use of patient-preferred audio therapy as a promising strategy to control post-surgical pain in children."
"One of the most rewarding aspects of the study was the ability for patients to continue their own audio therapy," said Sunitha Suresh, co-author of the study. "After the study, several patients ended up bringing in their iPods and listening to their own music. They hadn't thought of it before."
Source: Suresh B.S, De Oliveira G.S., Suresh S. The effect of audio therapy to treat postoperative pain in children undergoing major surgery: a randomized controlled trial. Pediatric Surgery International. 2015.
Published by Medicaldaily.com